Critically Acclaimed Shows ... Up Close & Personal
DATE
Saturday, December 1, 2018
TIME
8:00PM

(Doors 7:00PM)

VENUE

9 Wallis Street

Venue Details
TICKETS
ALL AGES RESERVED SEATS

$25.00, $30.00
POPA CHUBBY Back by Popular Demand!
North Shore blues fans have been clamoring for Popa Chubby's return ever since he blew the roof off 9 Wallis!
Popa Chubby's Hard Swinging Blues Rock is described as "the Stooges meets Buddy Guy, Motörhead meets Muddy Waters, and Jimi Hendrix meets Robert Johnson."
Popa's own words say it all, "I'm living in a wild time, and that is where the inspiration is drawn from."
Don't miss Popa Chubby's ONLY Massachusetts stop on his U.S. tour at Beverly's newest, most intimate, elegant listening room!
POPA CHUBBY BIO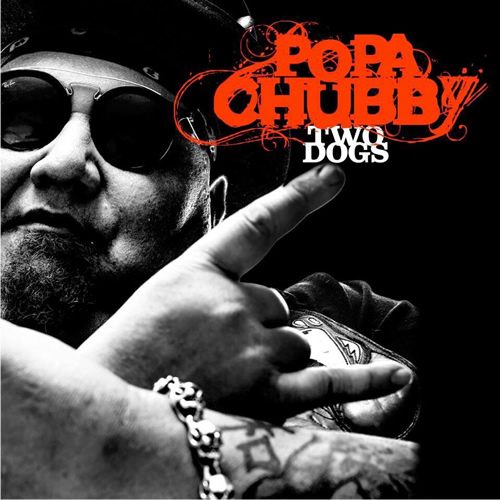 New York Blues Rock guitar legend Popa Chubby releases this 27 track, 2 CD set recorded live in France! The offering includes a vast selection of Chubby classics including Over The Rainbow and covers of some great Rolling Stones Standards.
Larger than life blues figure Popa Chubby has a lot of reasons to feel lucky this year. 2014 marks the 25th anniversary of his emergence as a powerful force in the venerable New York blues scene with his very own band, and his own unique brand of hard hitting, face melting, blues rock n' funky soul. And he'll celebrate this major milestone the only way he knows how, with the release of a smokin' hot studio album I'm Feelin' Lucky – coming October 14 on Cleopatra Records – and a series of shows on the West Coast!
"It's been 25 years and I'm still standing," declares Popa Chubby, and considering the long and rugged road he's had to travel, that in itself is a miracle. From his beginning in the late '70s as a "bad kid with an afro and a brand new Gibson Midnight Special guitar" to his stint as a punk rock sideman for Screaming Mad George and Richard Hell, among others, to signing a deal with Sony and releasing one of the top selling blues albums of 1994 (the phenomenal Booty And The Beast), Popa Chubby has seen it all and lived to tell about it on well over a dozen studio albums!
His newest effort I'm Feelin' Lucky gave the veteran musician an opportunity to reflect on his extraordinary career and to work on new musical ideas and arrangements in a relaxed, low-pressure setting. Recording at his home studio in the Hudson Valley, Popa called on some of his closest associates to help bring this album to life, including drummer Chris Reddan, keyboardist Dave Keyes, and bassist Francesco Beccaro. In addition, two very special guests brought even more magic to the proceedings, vocalist Dana Fuchs, mostly known for her role in the 2007 Beatles musical Across The Universe, as well as one of the most revered blues players around today, Mike Zito of the Royal Southern Brotherhood.
I'm Feelin' Lucky is Popa's debut album for Cleopatra and contains some of his best and most deeply felt writing. "The Way It Is" is an "urban soul ballad," he explains, "that's about those times when you just sit there and you realize that you're all messed up and there ain't nothing you can do about it…that's the blues right there." The title track is a major slice of "badass funk" with heavy wah wah pedal guitar playing from Popa and "great New Orleans style lyrics." "I'm A Pitbull (Nothin' But Love)" may be the song closest to his heart: "I'm a big dog lover. I have a little pitbull and I love him dearly. They're a very misunderstood breed. I work with people at a pitbull rescue who work with these dogs and train them to be service dogs for veterans coming back from Iraq and Afghanistan. It's a beautiful thing. There is not a more loyal, devoted and emotionally intuitive dog." It's these very same qualities in Popa Chubby's own gracious persona that have been drawing fans to his music for over 2 decades.
Fans will also delight in hearing that Popa Chubby's Feelin' Lucky Tour hits the West Coast later this year with a slew of shows starting in Las Vegas at the Big Blues Bender held in the Riviera Hotel & Casino. For complete tour information, visit www.popachubby.com and get lucky with Popa Chubby!
Review – CD Review: "Back To New York City"
Concert Review – Popa Chubby at B.B. King's Blues Club & Grill, NYC 10/10/11
Review – ALBUM REVIEW: POPA CHUBBY – Back To New York City
ABOUT 9 WALLIS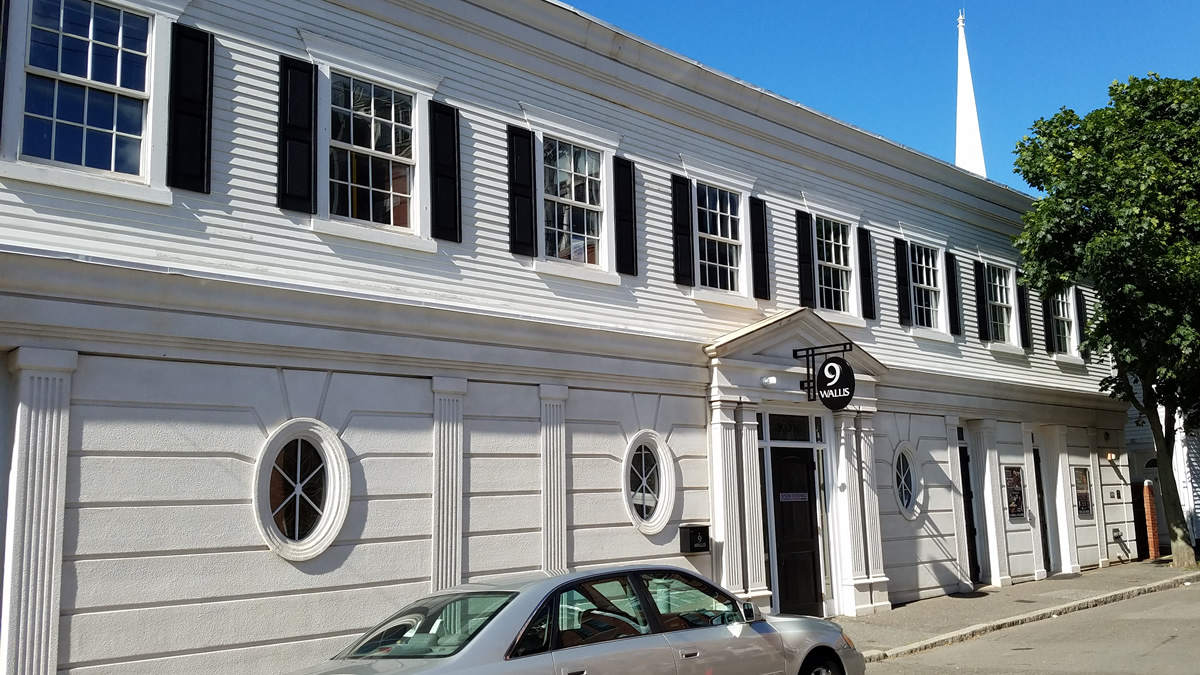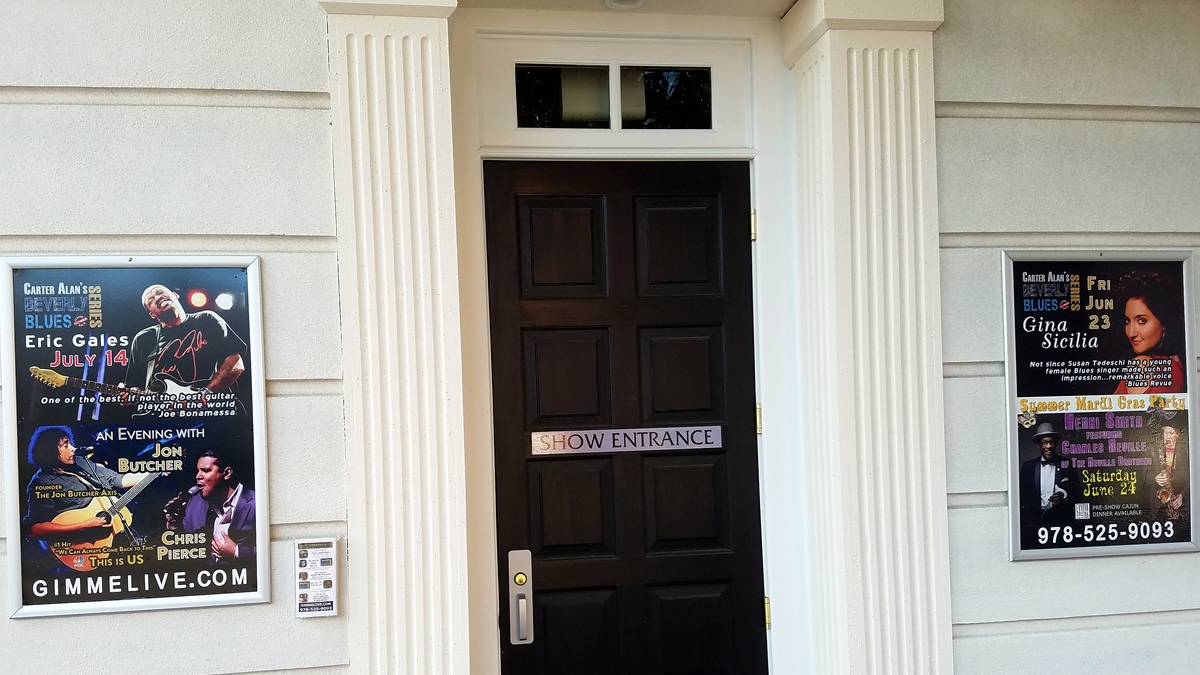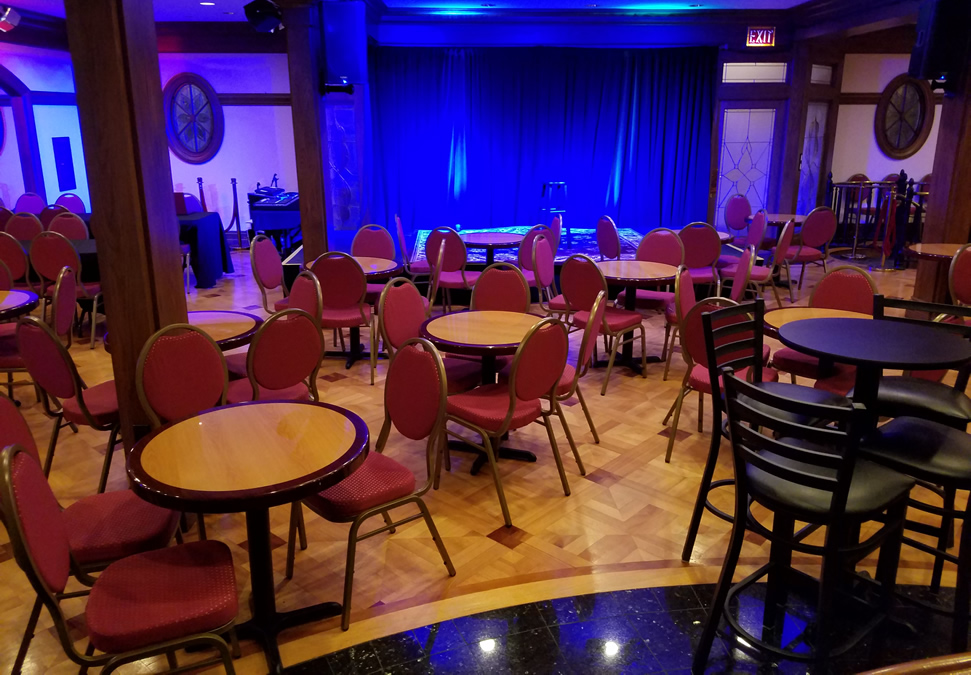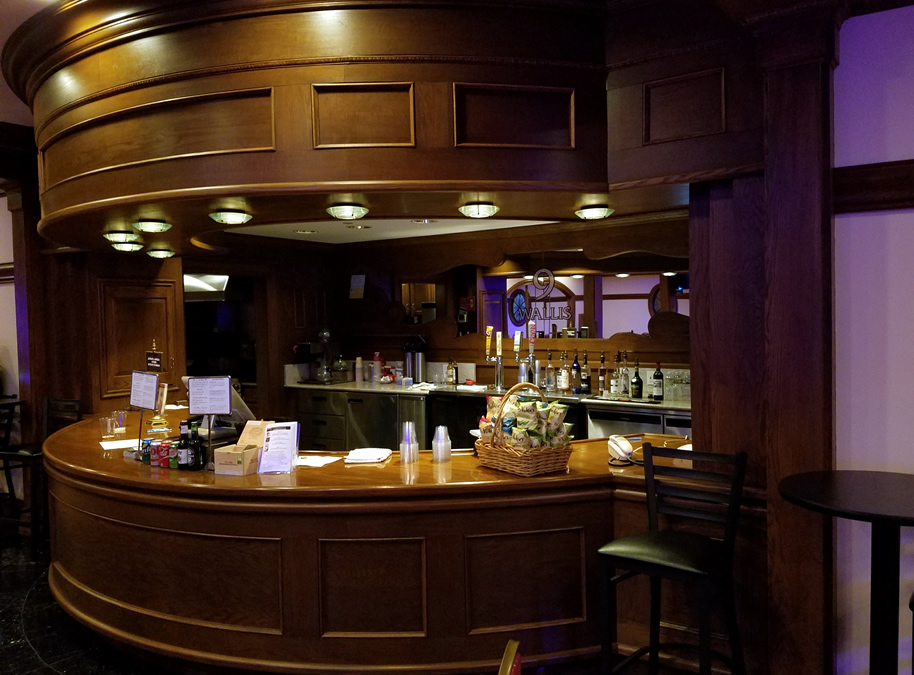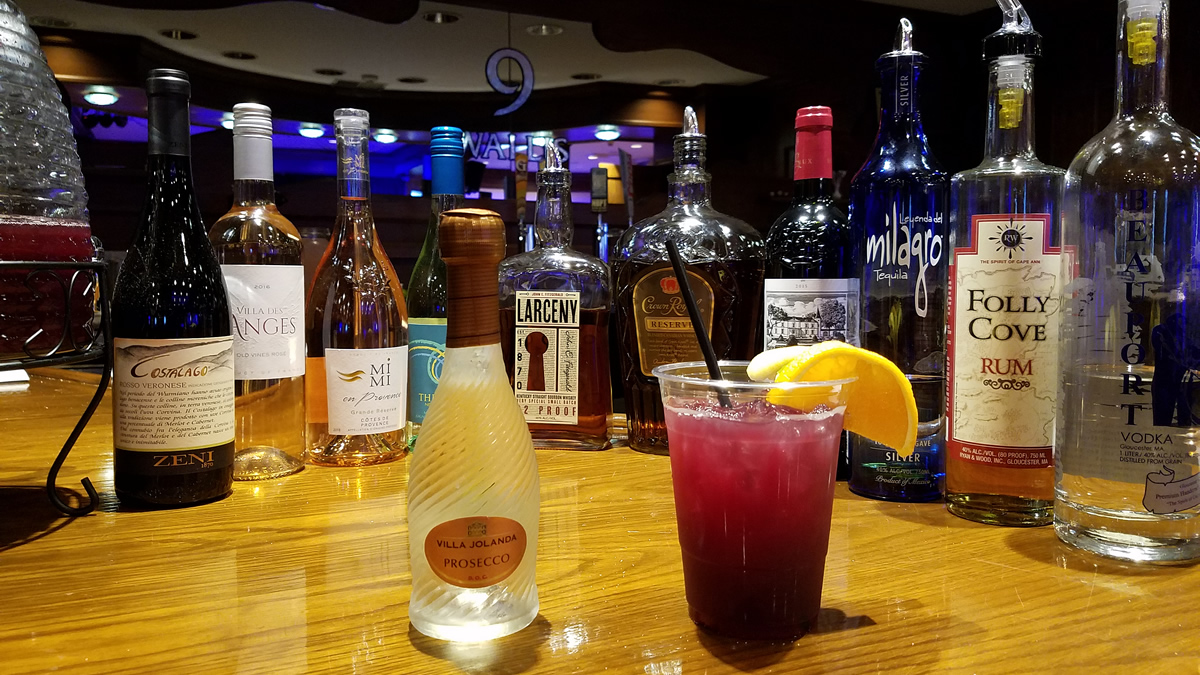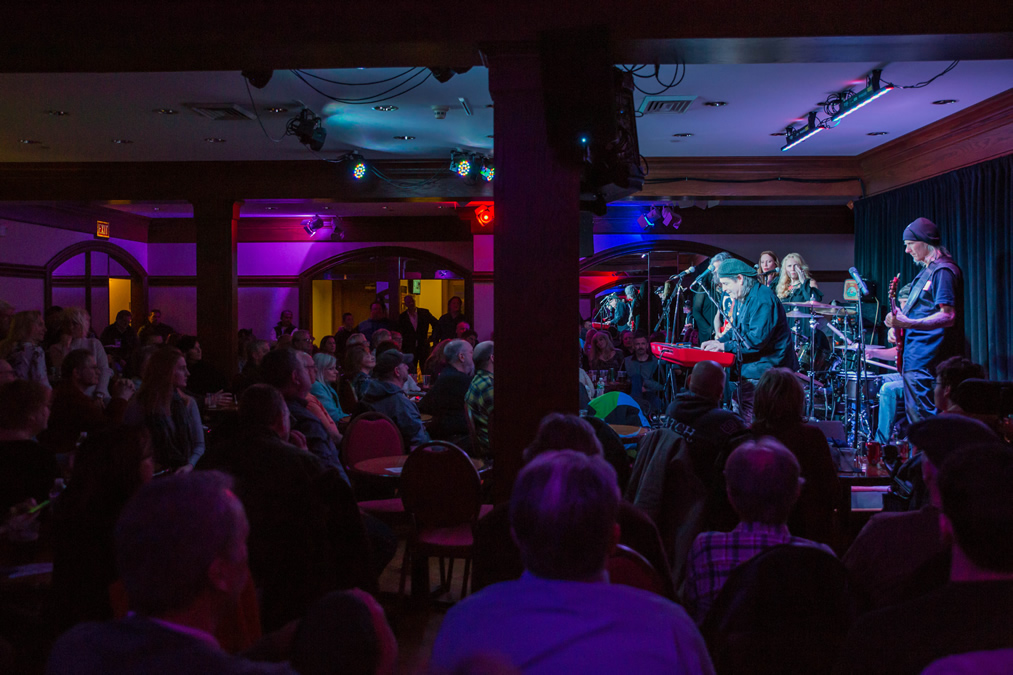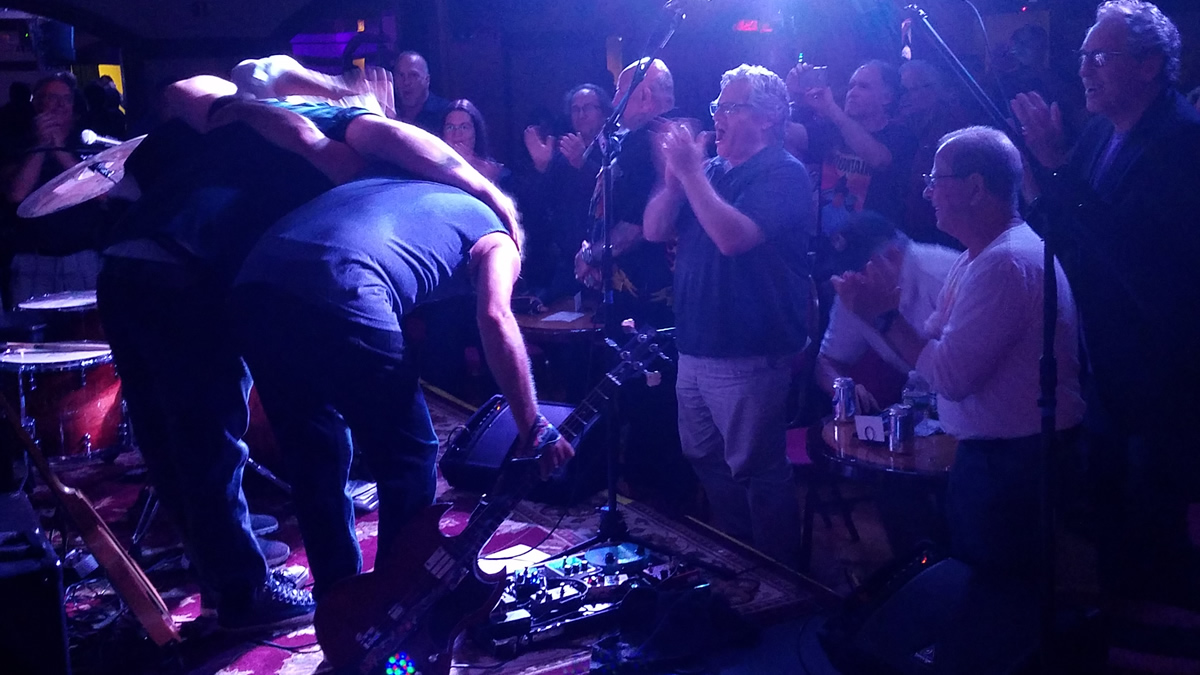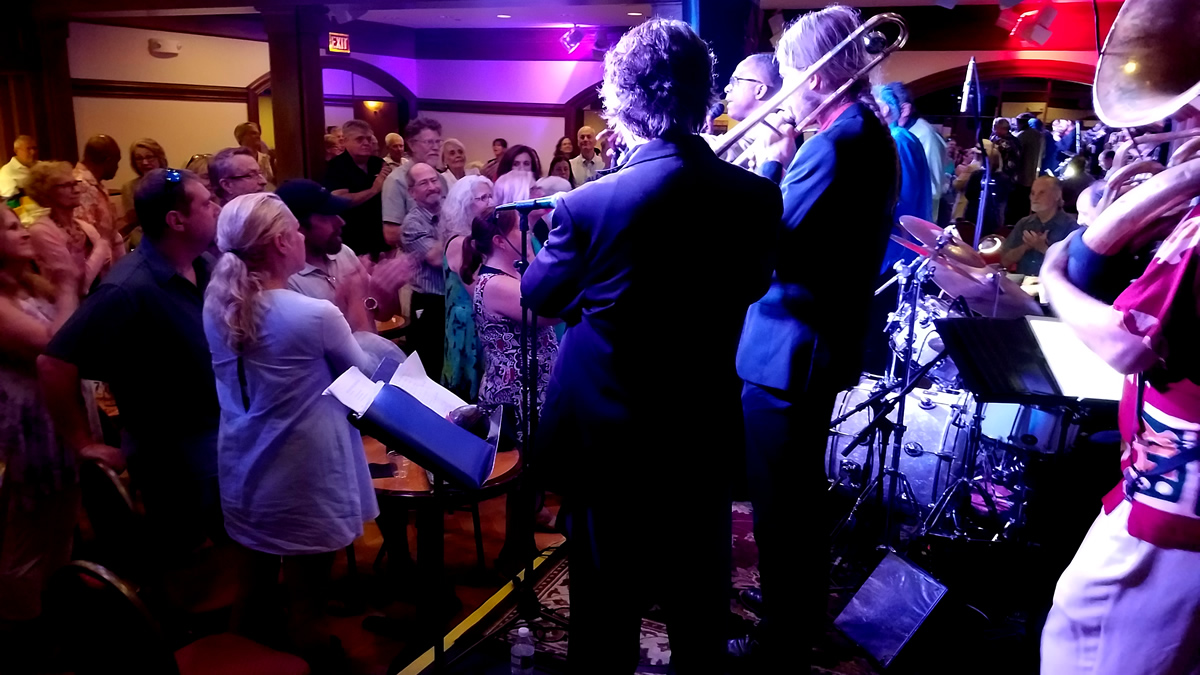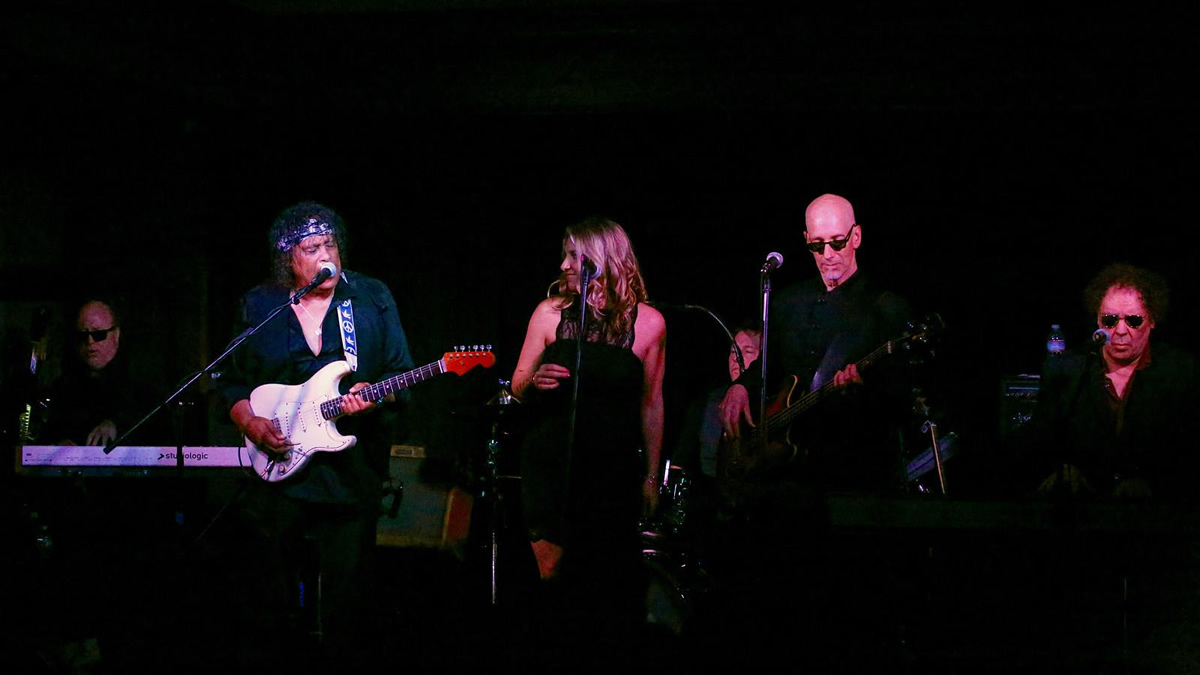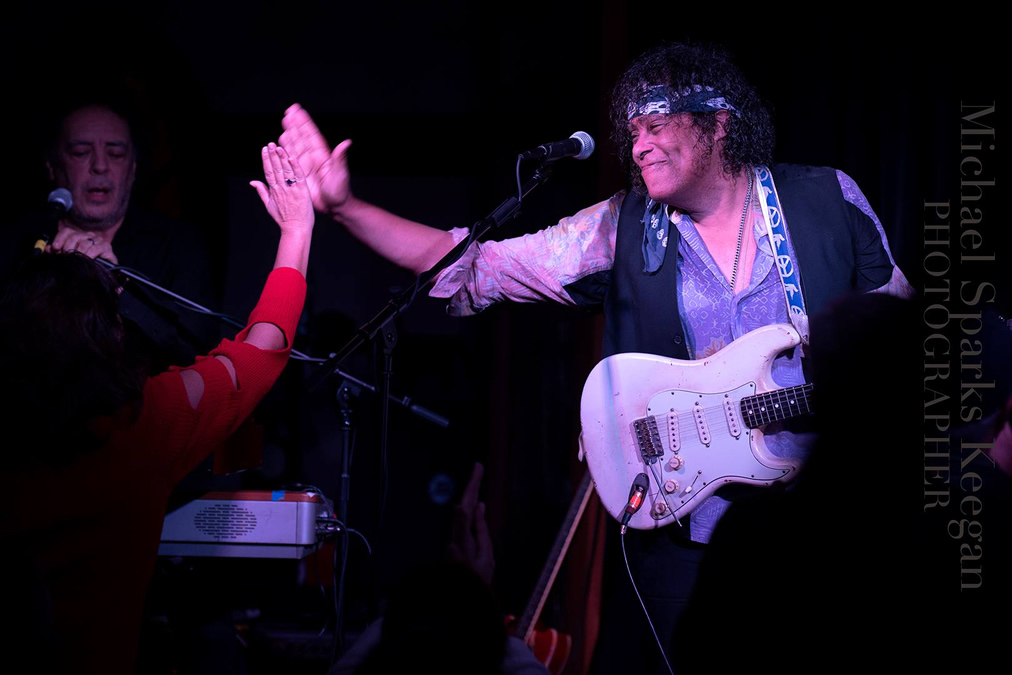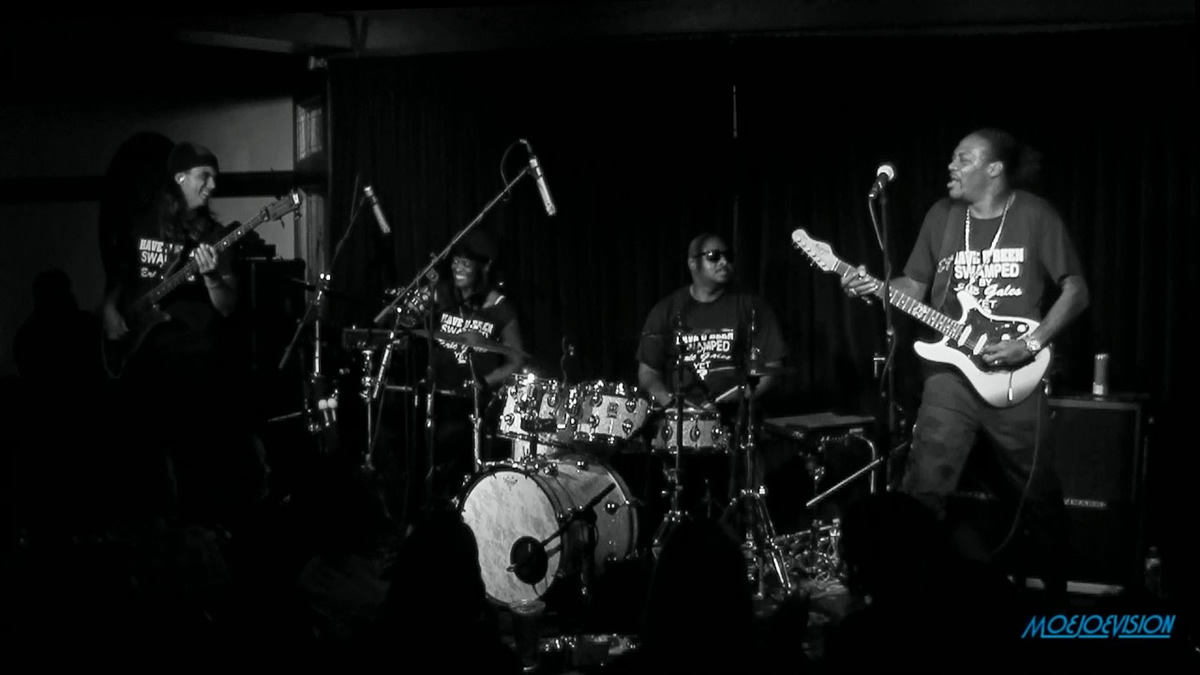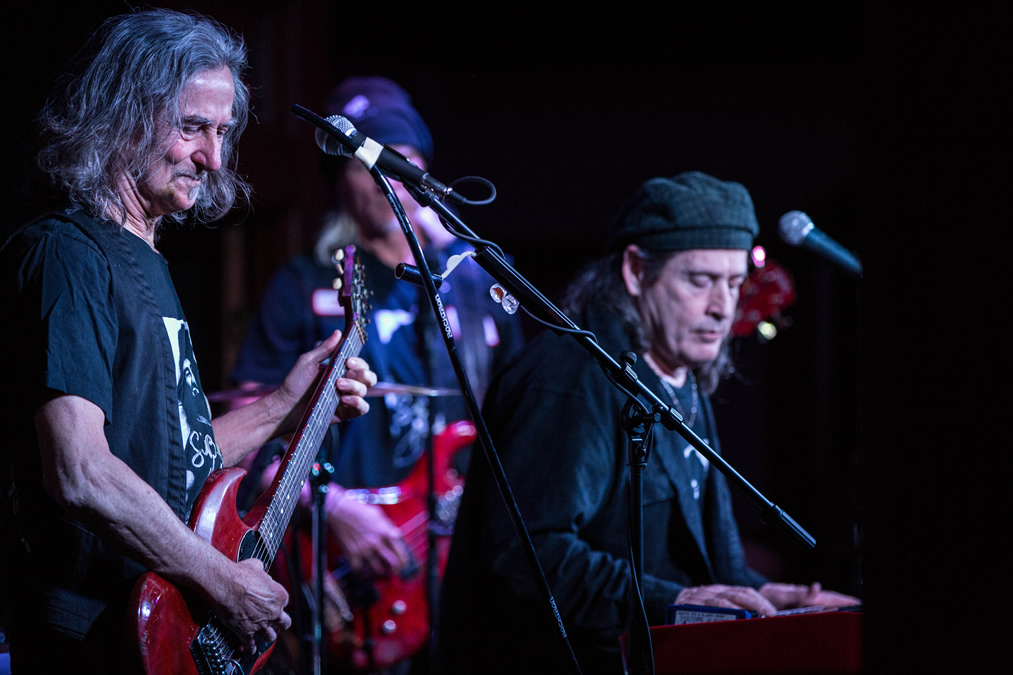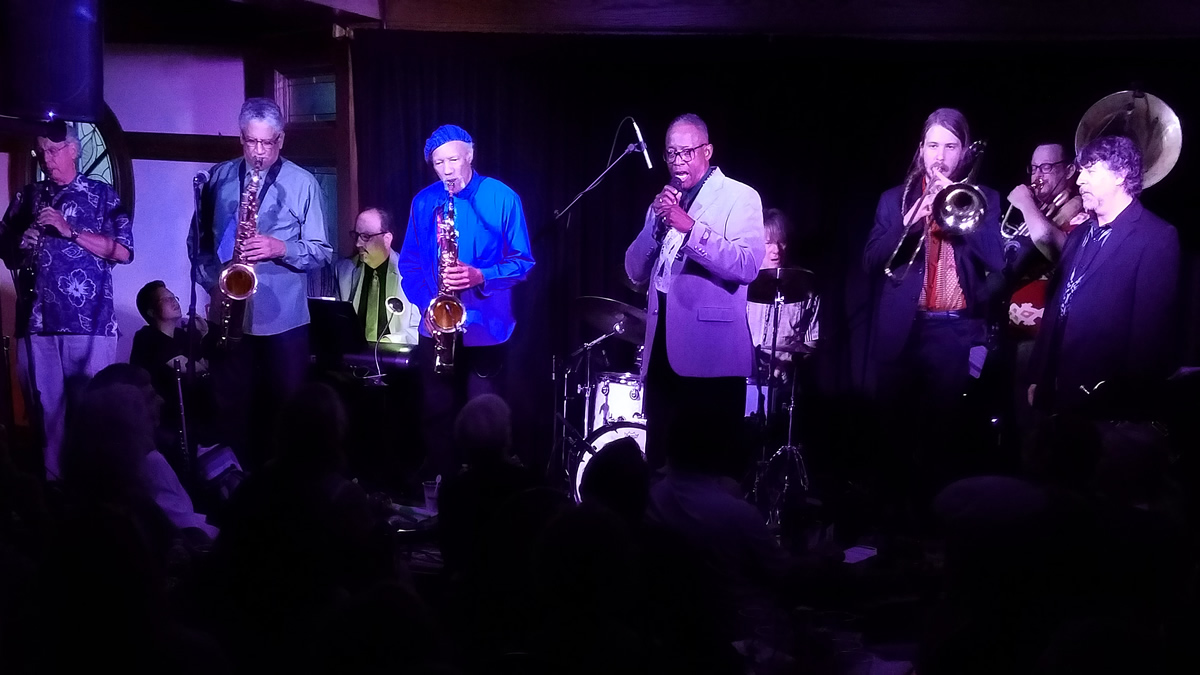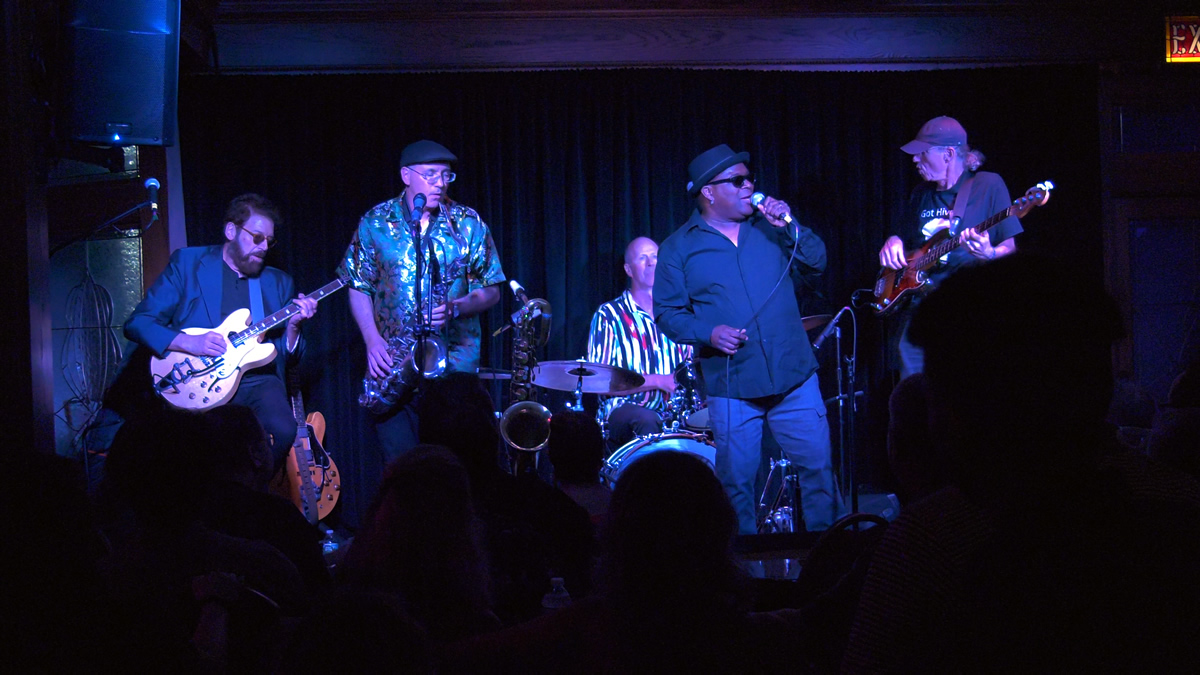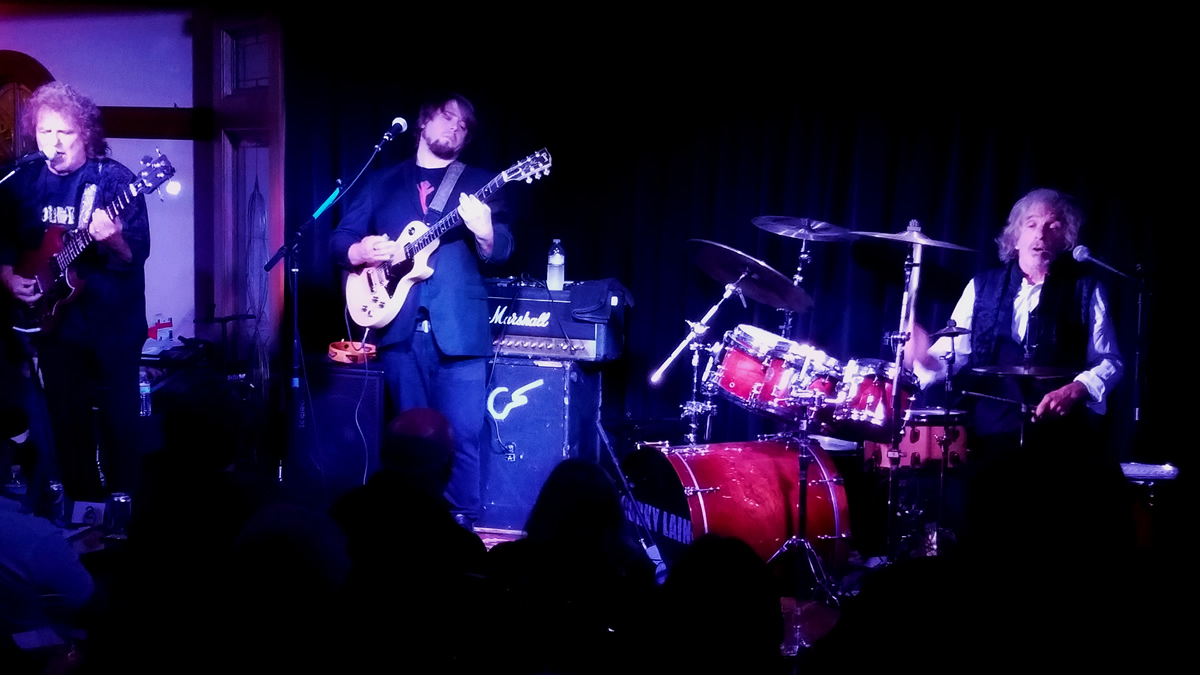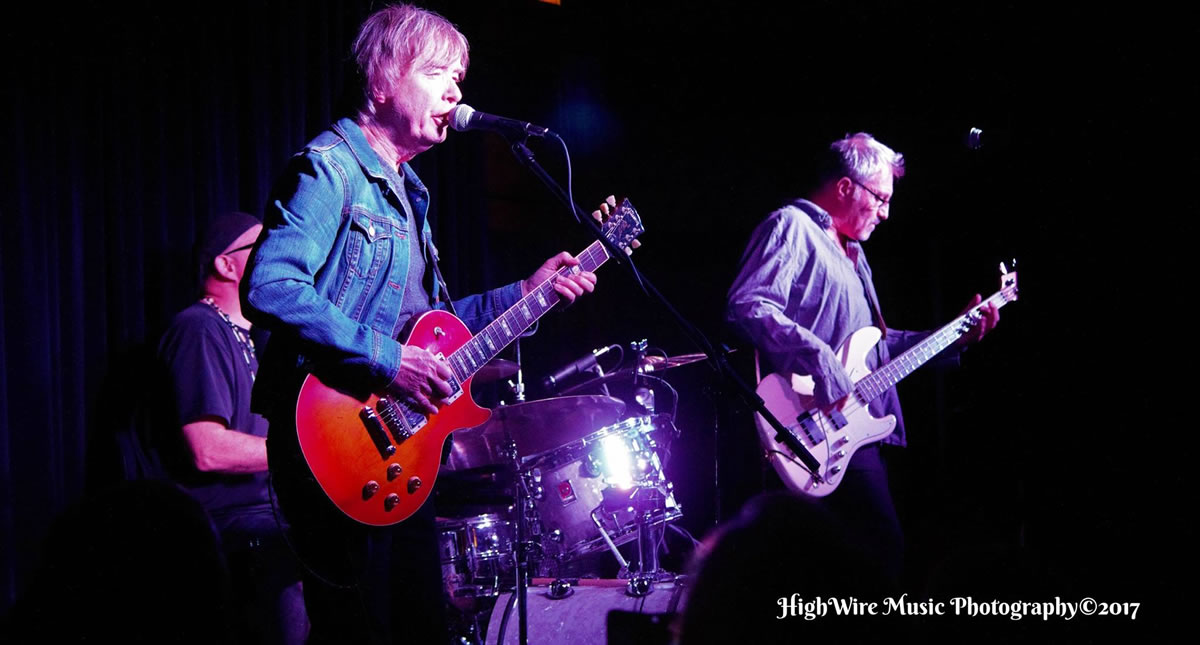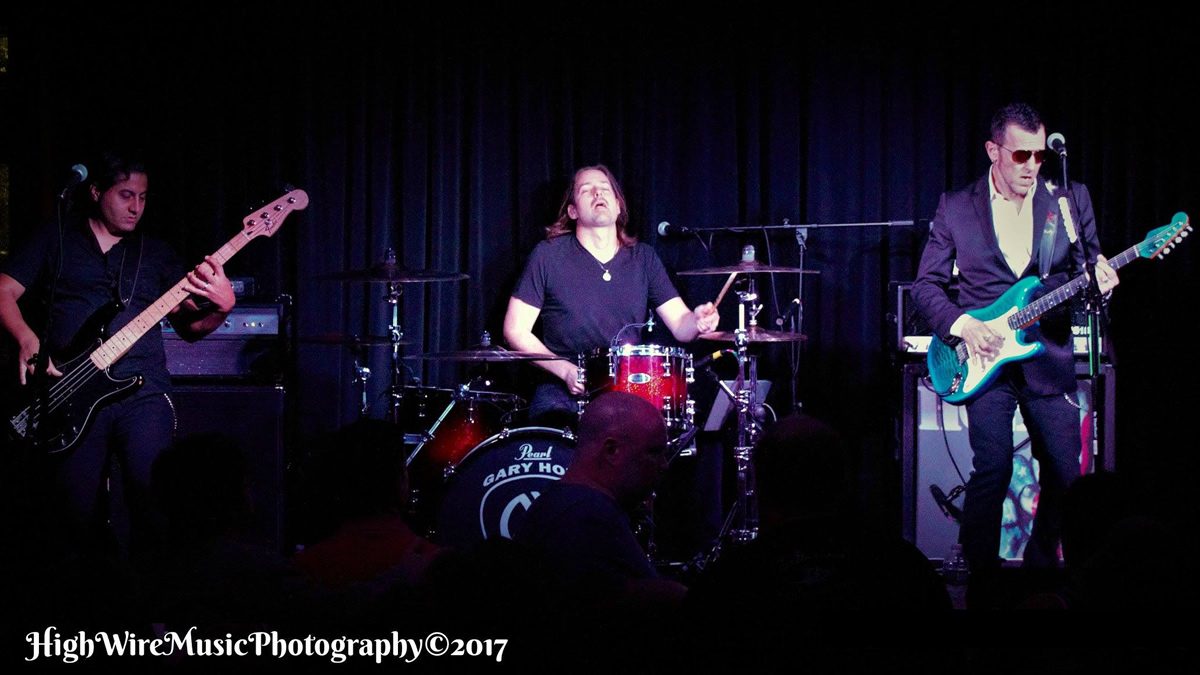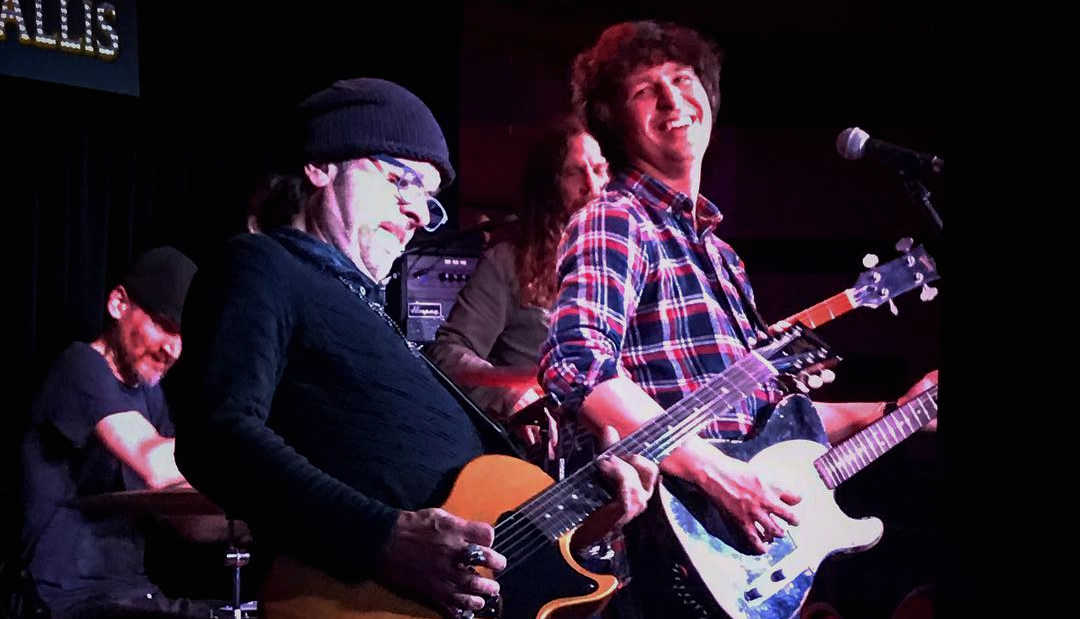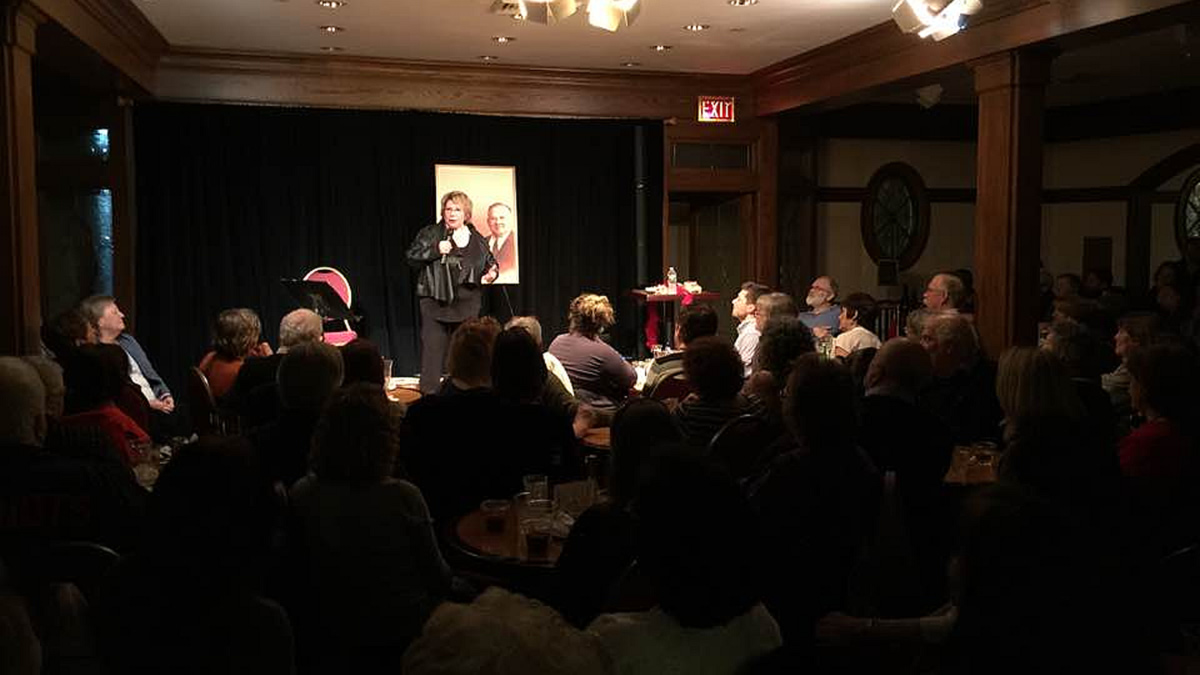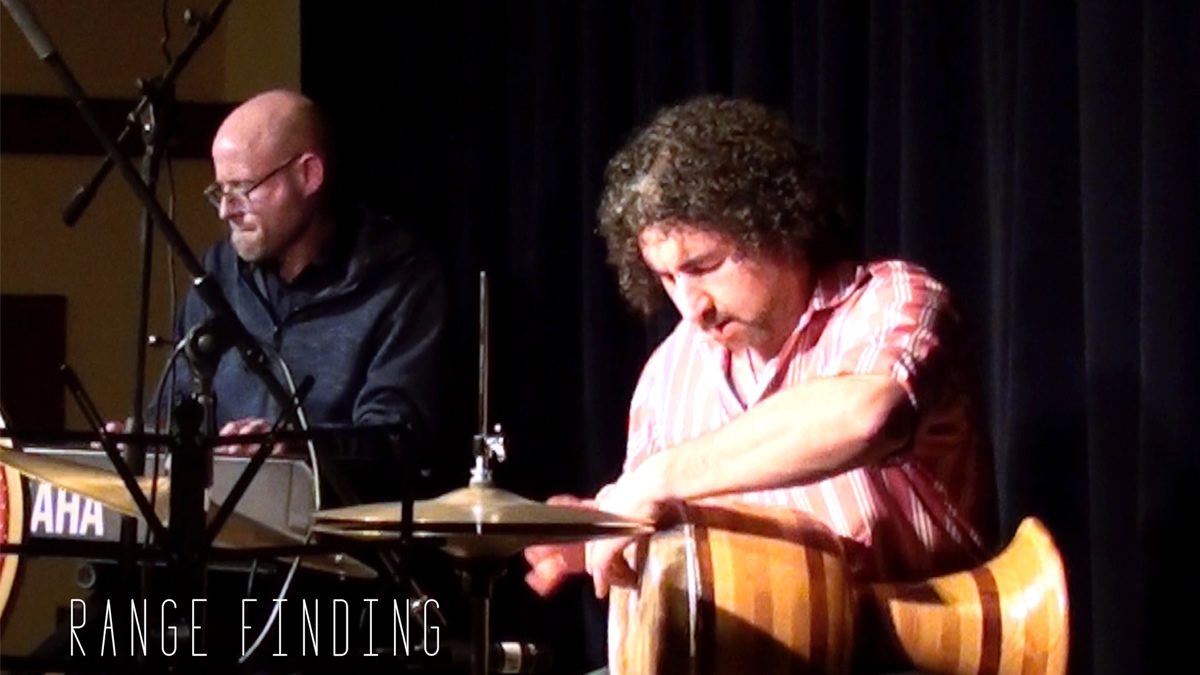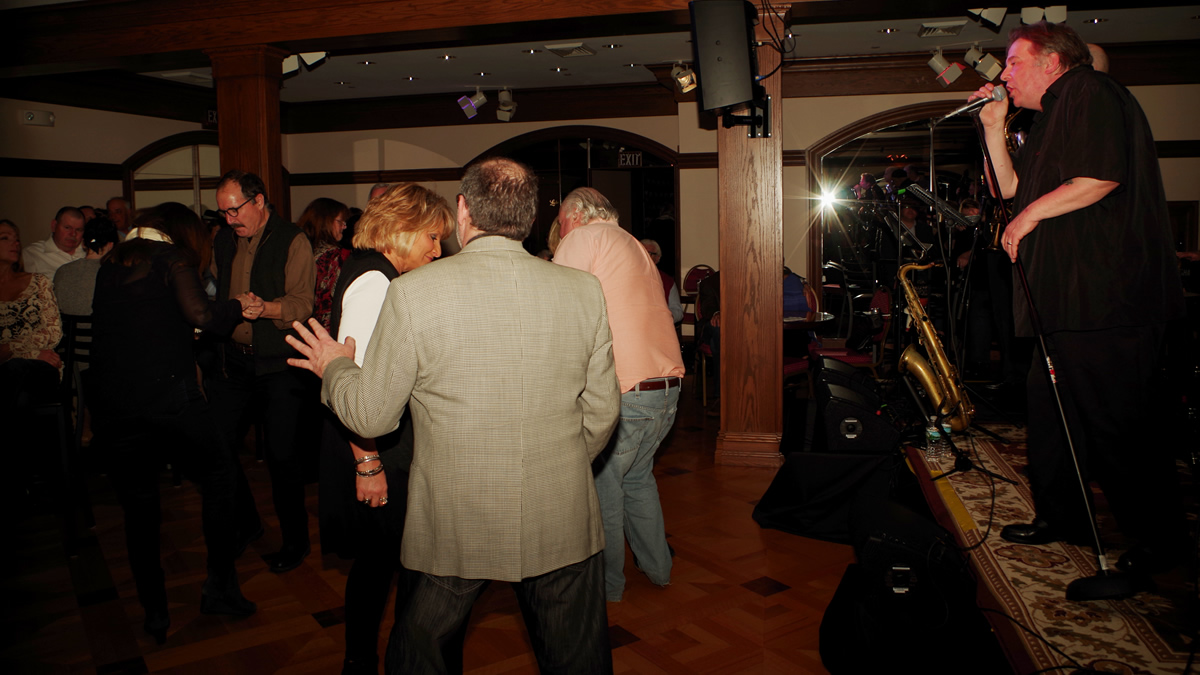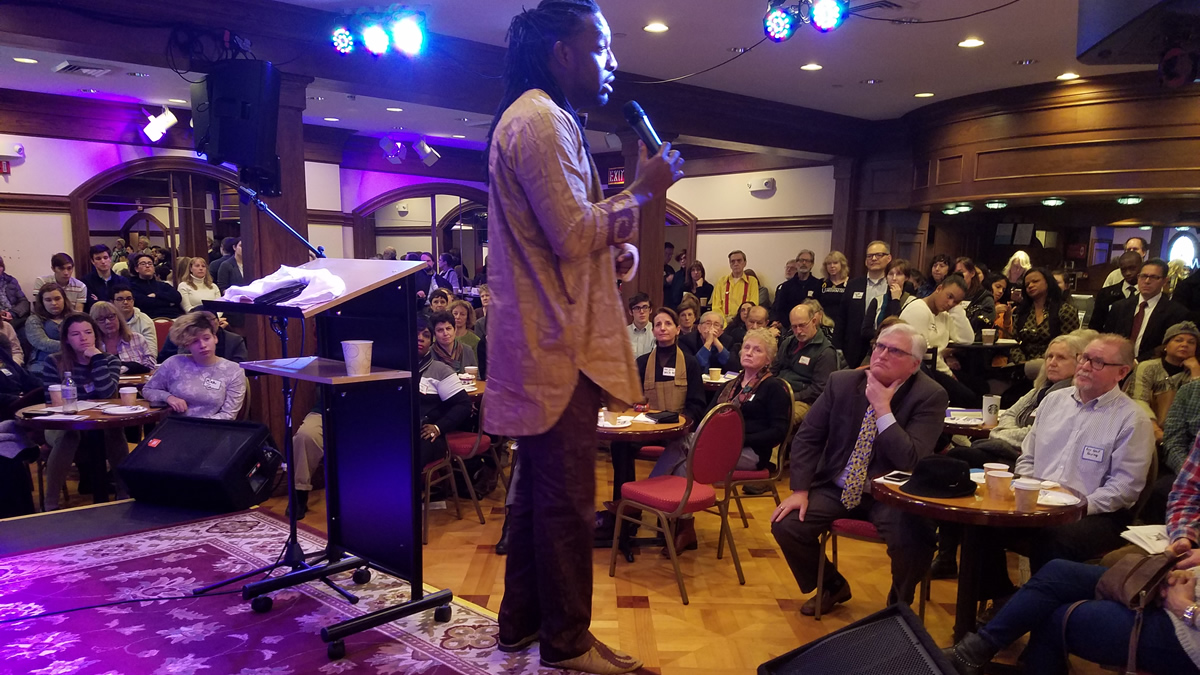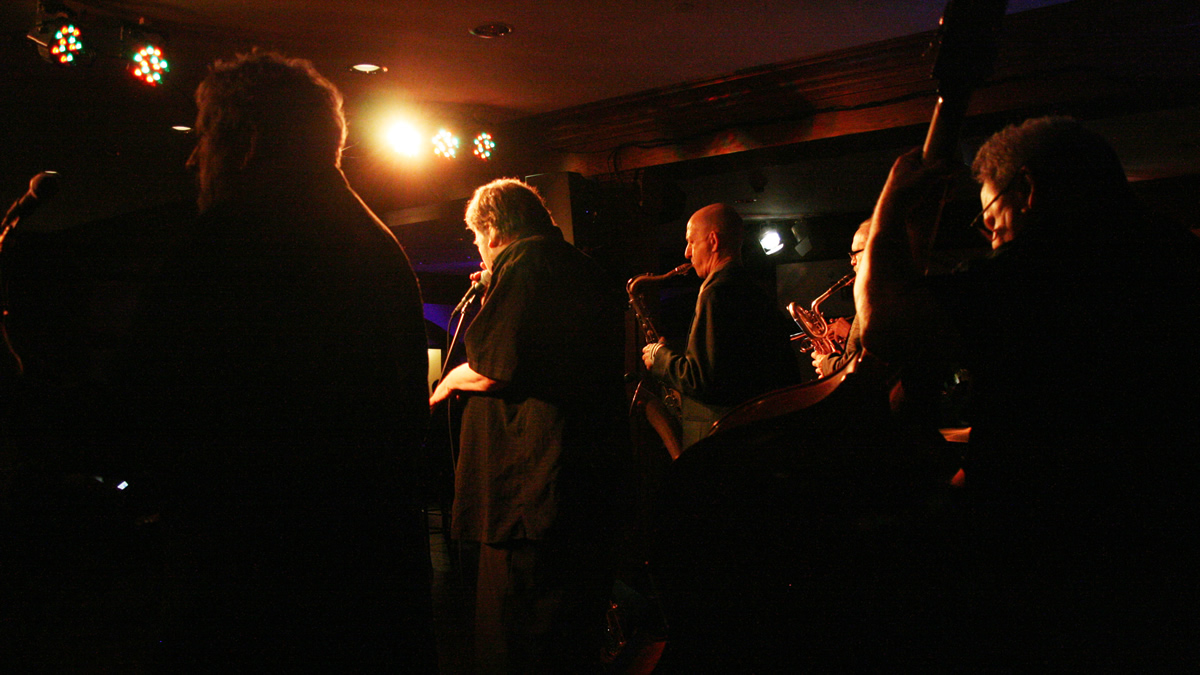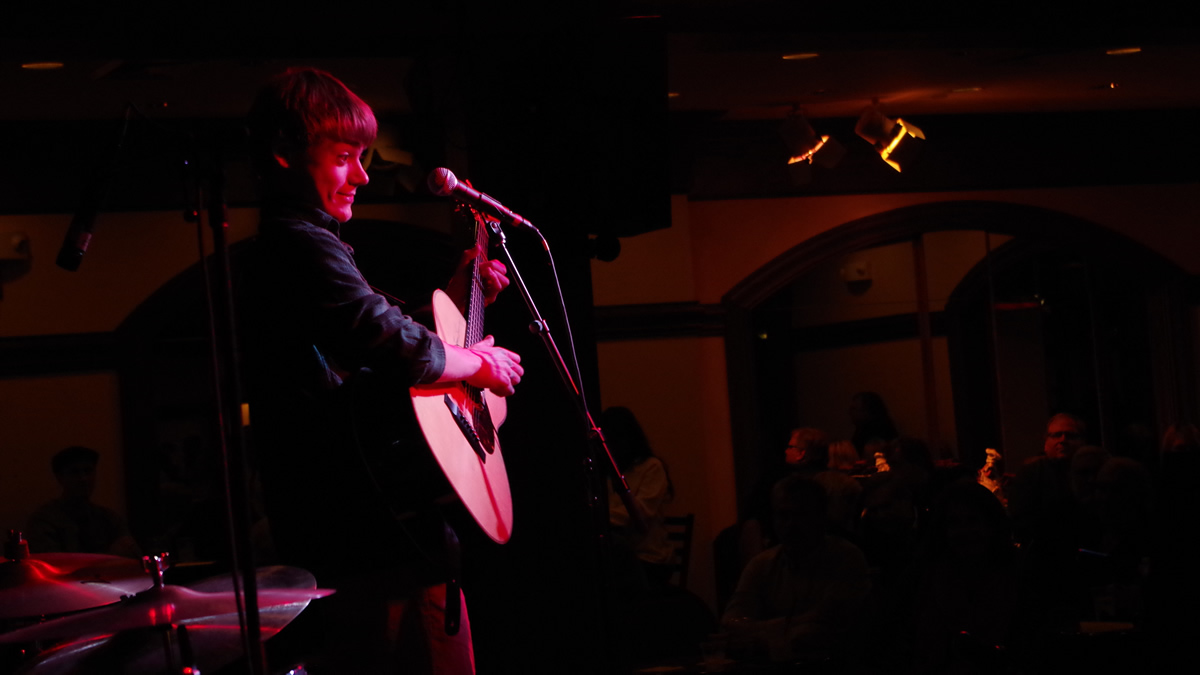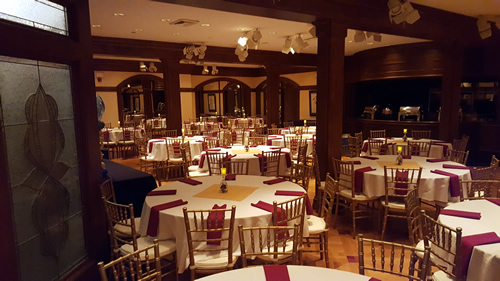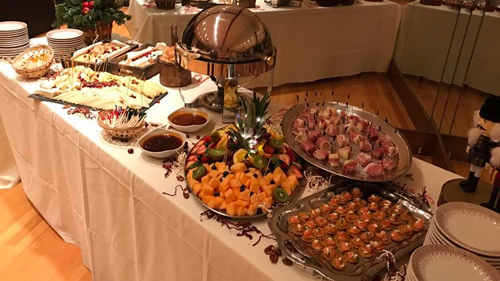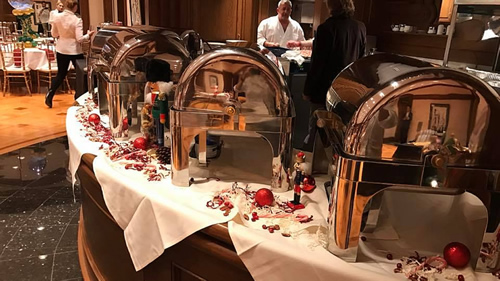 About 17 miles north of Boston, award-winning 9 Wallis is a gorgeous, fully restored, historic location conveniently situated in the heart of Downtown Beverly's Arts District at 9 Wallis Street, right next to the Larcom Theatre -- less than half a mile from the Beverly Depot rail station and 3 miles from Route 128, with plenty of nearby parking (see map).
In April 2017, after 4 years of presenting over a hundred award-winning concerts at Beverly's Larcom Theatre, we transformed 9 Wallis into most intimate, elegant listening room north of Boston with comfortable seating at tables, plus food & beverage service offering fine wines, local craft beers, specialty cocktails (featuring local distilleries and all-natural juices) and top-shelf spirits.
In August 2018, 9 Wallis owners, Peter and Vickie Van Ness, were presented with the Boston Blues Society's Keeping the Blues Alive Award for their work at 9 Wallis.
Because of its beautifully restored, tremendously flexible space (including the best dance floor on Boston's North Shore) 9 Wallis has become a favorite venue for fundraisers, private parties and corporate events. Local charities have raised thousands of dollars at 9 Wallis. We can book world-class entertainment, including national touring artists, for your event. Our stage, with state-of-the-art sound and lighting plus Ultra-High-Definition (UHD) 4K Video, can accommodate any performance or presentation. CLICK HERE if you'd like someone to contact you about raising money for your charity. CLICK HERE if you want to book a party or corporate event.
Many shows will be announced soon. Click here to join our FREE Concert Club and email list. You'll get special deals and prime seats before tickets go on sale to the public.
There is plenty of nearby parking at 7 lots from 150 feet away to 3 blocks away. Lots are 25 Cents/Hour (see map). Street parking is more. All parking is FREE after 8pm and on Sundays.
Want us to produce a concert or festival to raise money for your organization? Click here
Want to sponsor one of our shows? Click here