Roomful of Blues Videos
ROOMFUL OF BLUES
Even though Roomful of Blues' lineup has changed over the years, the band has always been one of the tightest, most joyful blues ensembles in the world. Currently an eight-piece unit led by guitarist Chris Vachon, the band has never sounded fresher or stronger. In 2010, singer Phil Pemberton took over the vocal duties, bringing his sweet and soulful vocals and adding another bright new dimension to the jazzy, jump-blues musical roots. Their winning combination of jump, swing, blues, R&B and soul remains their calling card, as does their ability to fill the dance floor. Along with newer members, bassist John Turner, trumpeter Doug Woolverton, drummer Chris Rivelli, and keyboardist Rusty Scott, and longtime members baritone and tenor saxophonist Mark Earley, tenor and alto saxophonist Rich Lataille, Roomful keeps on rockin' in 2015.
Roomful of Blues, according to DownBeat magazine, "are in a class by themselves." With their masterful combination of jumping, horn-heavy, hard-edged blues and R&B, it's no wonder why the great Count Basie called them "the hottest blues band I've ever heard." Since 1967, the group's deeply rooted blend of swing, rock 'n' roll, jump, blues and soul has earned it five Grammy Award nominations and a slew of other accolades, including seven Blues Music Awards. With a non-stop performance schedule for over 45 years, Roomful of Blues has earned critical, popular and radio success and a legion of fans around the globe. including the prestigious DownBeat International Critics Poll for "Best Blues Band".
PHIL PEMBERTON ~ VOCALS
As leader of his own bands for the last 20 years, this Massachusetts native has found himself playing to intimate clubs all the way to large festivals, throughout the US, England, France and Canada. In addition, The Philip Pemberton Band was also the 1stWestern band to play in the former capital of China, Xi'an on a 2 week tour broadcast to half a billion people throughout Asia.We welcome him as the newest, in a long tradition of fine Roomful of Blues vocalists "His voice can ache with tenderness, or rattle the rafters with it's power…"-Patricia Smith (Pulitzer nominated Journalist) Boston Globe "This man could sing his way outta Jail…" -Bill Smith (WTKK)
CHRIS VACHON ~ GUITAR
Chris is a true multi-talent. His prowess as a guitar slinger is well documented, and his strengths as a producer and songwriter grow from album to album. He produced the band's six most recent albums—There Goes the Neighborhood (1998), Watch You When You Go (2001), Live at Wolf Trap (2002) the Grammy nominated That's Right! (2003), and Standing Room Only (2004) and "Raisin' A Ruckus" (2008) after co-producing all of Roomful's other albums recorded in the '90s. Chris' songs—such as "Turn It On! Turn It Up!," "Running Out of Time," "She'll Be So Fine," "Blue, Blue World," and "Dynamite"—have become firm favorites in AAA and blues radio formats, bringing many new fans into the Roomful fold
JOHN TURNER ~ UPRIGHT & ELECTRIC BASS
A veteran of the New England jazz scene, bassist John Turner has performed and recorded with just about everybody–specifically the Either/Orchestra,Charlie Kohlhase, Scott Hamilton, Roswell Rudd, Lee Konitz, the Tommy Dorsey Orchestra, members of Ornette Coleman's band, and , Magic Dick-Jay Geils and Blues Time to name a few. John's rock solid bottom is the essential element of the swing groove which Roomful is renowned for.
RUSTY SCOTT ~ PIANO & B3
Rusty Scott has been a fixture on the Boston jazz and blues scene for a number of years now. He began playing piano at the age of eight. His jazz studies began with Burlington jazz musician, Bruce Sklar, while attending the University of Vermont. In 1989 he attended Berklee College of Music. Rusty also plays Hammond B3 organ and in addition to being a member of Roomful of Blues he currently heads up the Rusty Scott Organ Group, playing major venues throughout Boston and New England. Rusty's solid rhythm, driving piano solos, and howlin' organ riffs are a first class addition to the "Roomful Tradition".
CHRIS ANZALONE ~ DRUMS
From Meford Massachusetts, Chris has spent many years as a drummer in various blues bands from the East Coast including The Woodburn Arena Bamd, Tony Lynn Washington, The Matt Stubbs band with Dennis Brennan, Brian Templeton, and most notably he was the longtime Drummer for Johnny Hoy and the Bluefish. Chris is a former student of legendary drum instructor, Bob Gulotti. Chris has a solid feel, swing and shuffle making him a great addition to Roomful Of Blues!
RICH LATAILLE ~ ALTO & TENOR SAX
Rich joined Roomful in 1970 and was there at the beginning of what has become the most legendary horn section in contemporary blues. It was Rich's interest in the swinging bands of the '30s and '40s that led Roomful to forge the distinctive sound that has become the band's trademark. A man who can play both sides of the fence, lyrically tender or blisteringly hot, Rich has a big, warm tone that is always jam-packed with feeling. His melodic inventiveness reflects the depth and breadth of his wide-ranging influences. Rich worked with various local and high-school bands before beginning his long-term relationship with Roomful.
MARK EARLEY ~ BARITONE & TENOR SAX
Mark names Sonny Stitt as his main man, with more than a nod to Sonny Rollins and Dexter Gordon leading him to Lester Young and an appreciation for the depth and history of the music. As a longtime fan of Roomful of Blues, and their like respect of the tradition, he has finally arrived home. His tone, ideas, deep bottom and charismatic stage presence further burnish what is already a legendary horn section. Memorable performances include shows with Jay McShann, Albert Collins, Louis Bellson, Joe Williams, Jerry Portnoy, Johnny A., Barrence Whitfield, Lee Konitz, The Coasters, The Temptations, Chuck Findley, Wayne Newton, Jo Ann Castle, Dallas Jazz Orchestra, and the Rudy Scaffidi Orchestra.
CARL GERHARD ~ TRUMPET
Carl "Geerz" Gerhard is the newest addition to Roomful's horn section. A Basking Ridge, New Jersey native, he recently finished a 30-yr career in the U.S. Navy Band, first as a performer, and ultimately, as Director and Conductor. He has led Navy Bands in the United States, Europe and the Far East, performed in over 20 countries, and has also conducted both the Tokyo Symphony and Boston Pops orchestras multiple times. As a trumpeter, he has toured and recorded extensively with the iconic rock band Phish as an original member of The Giant Country Horns.
Laying down his roots now in New England, Carl's pure melodic style, infectious energy, and love of the blues can be heard every time Roomful of Blues takes the stage!
ABOUT 9 WALLIS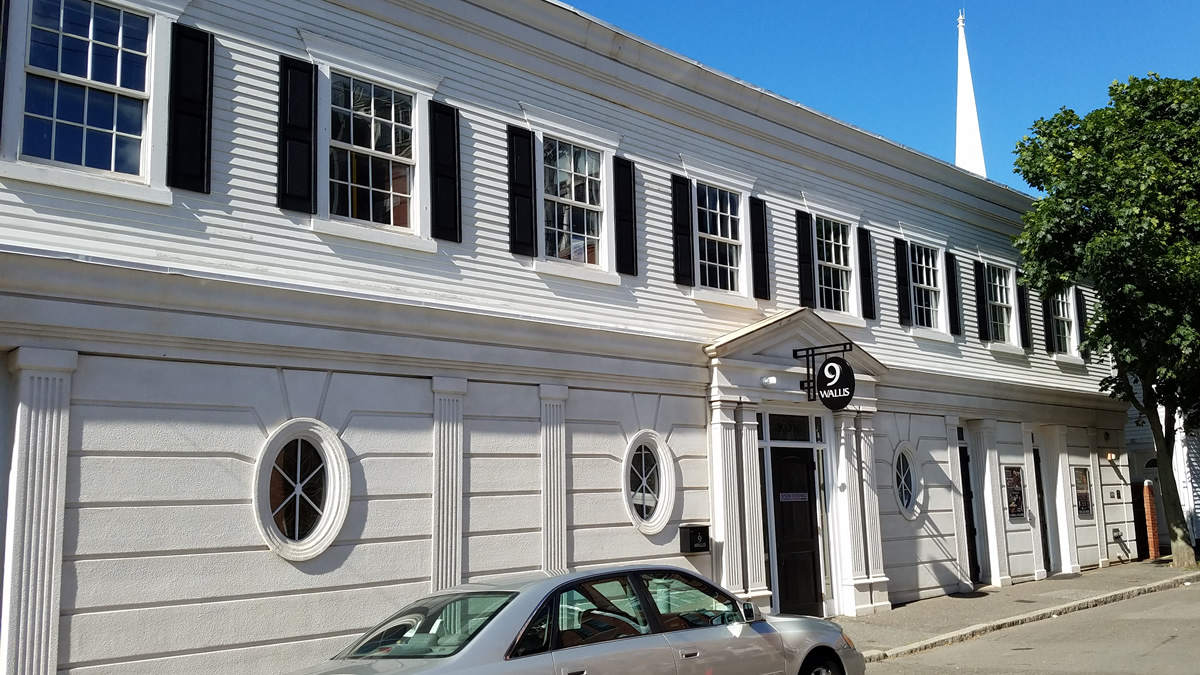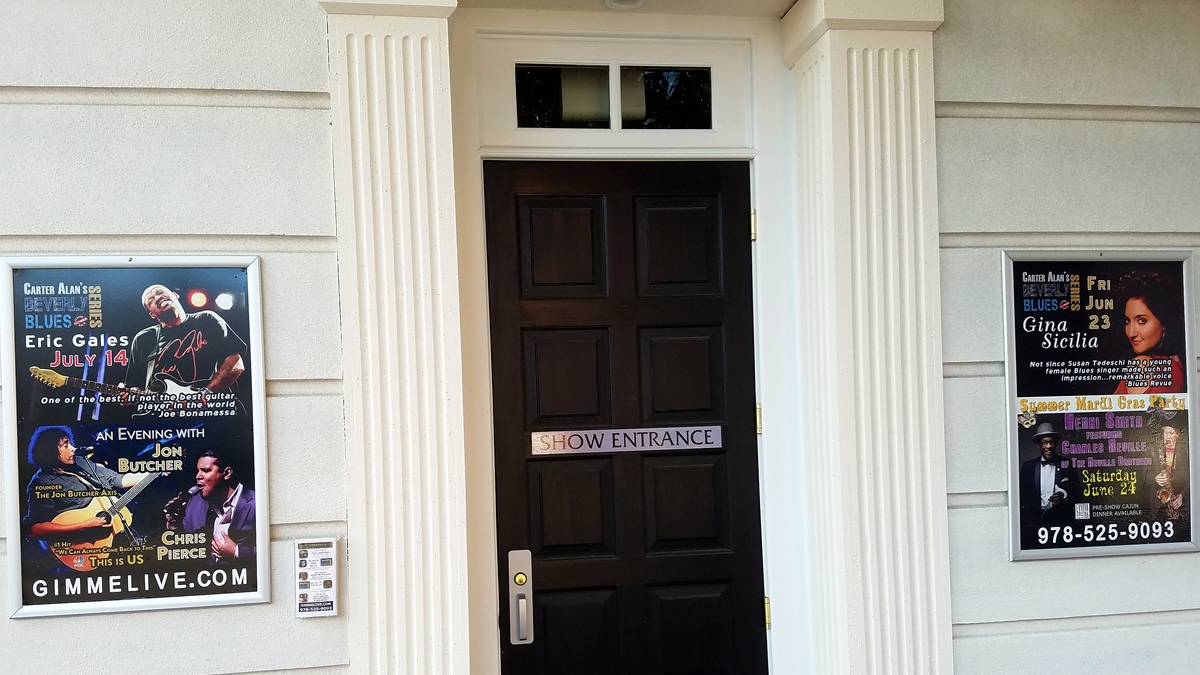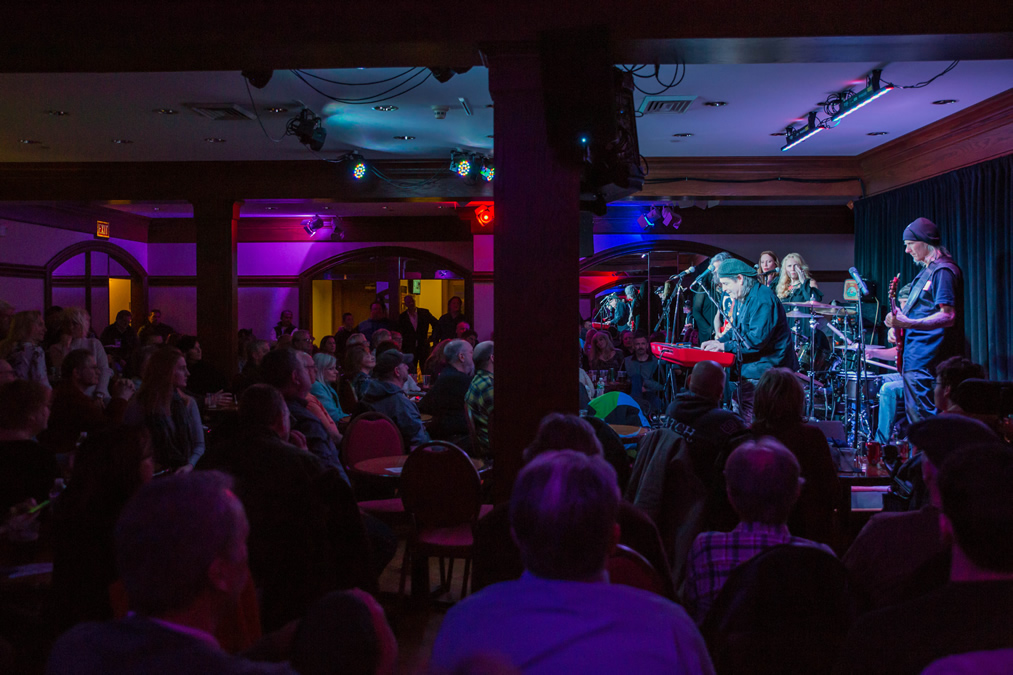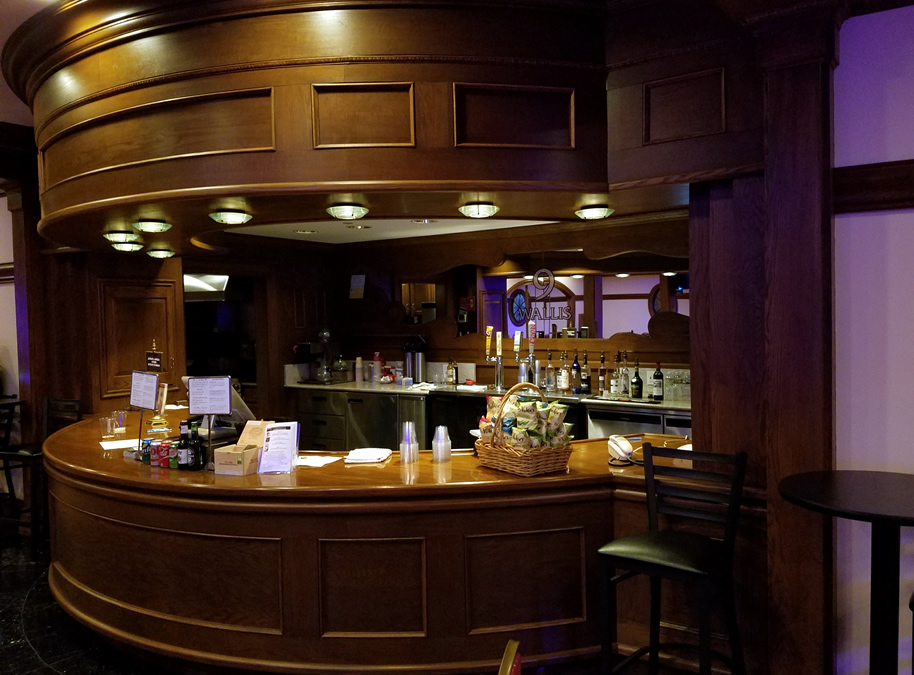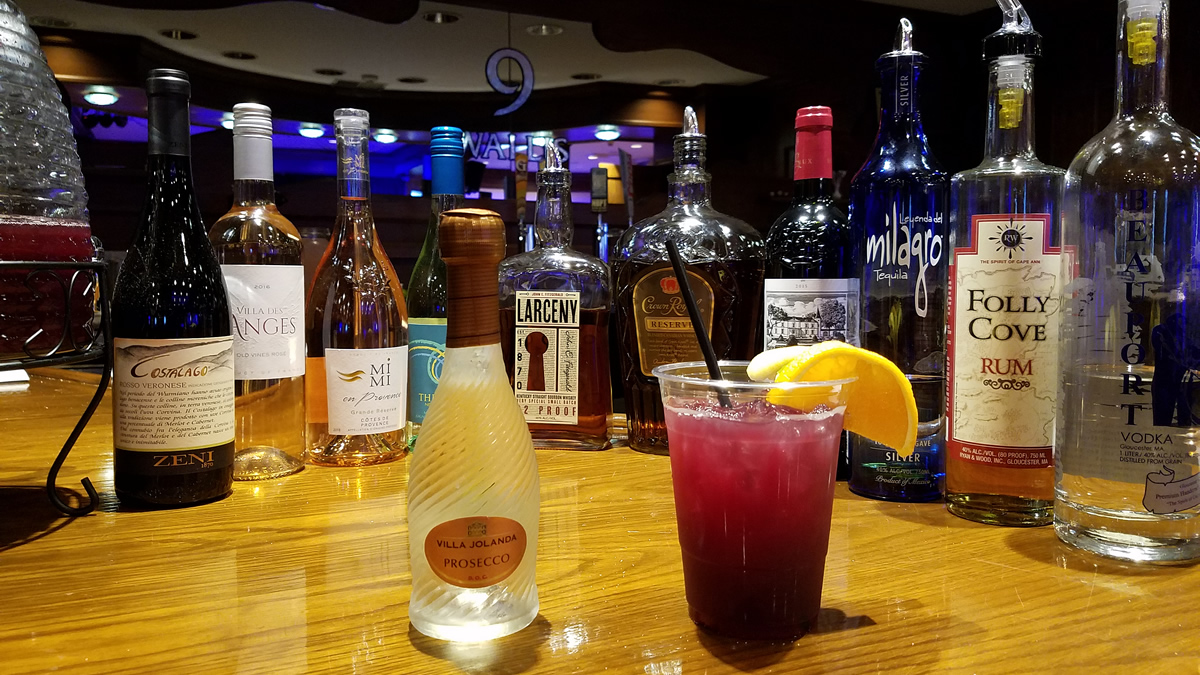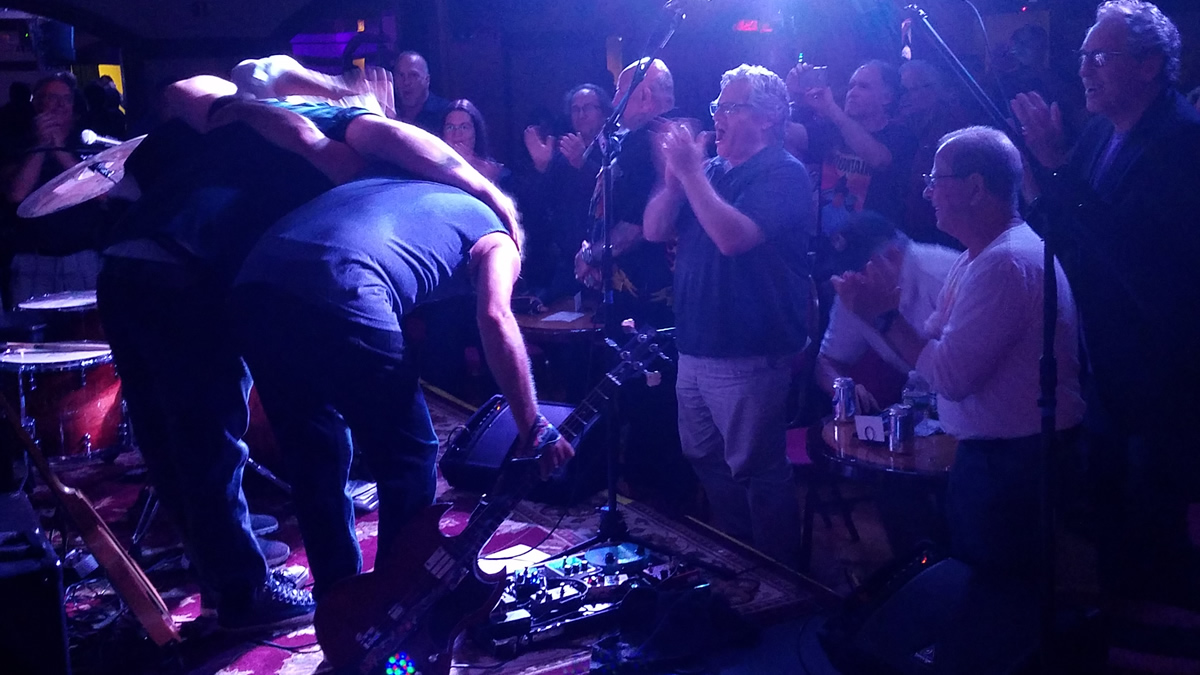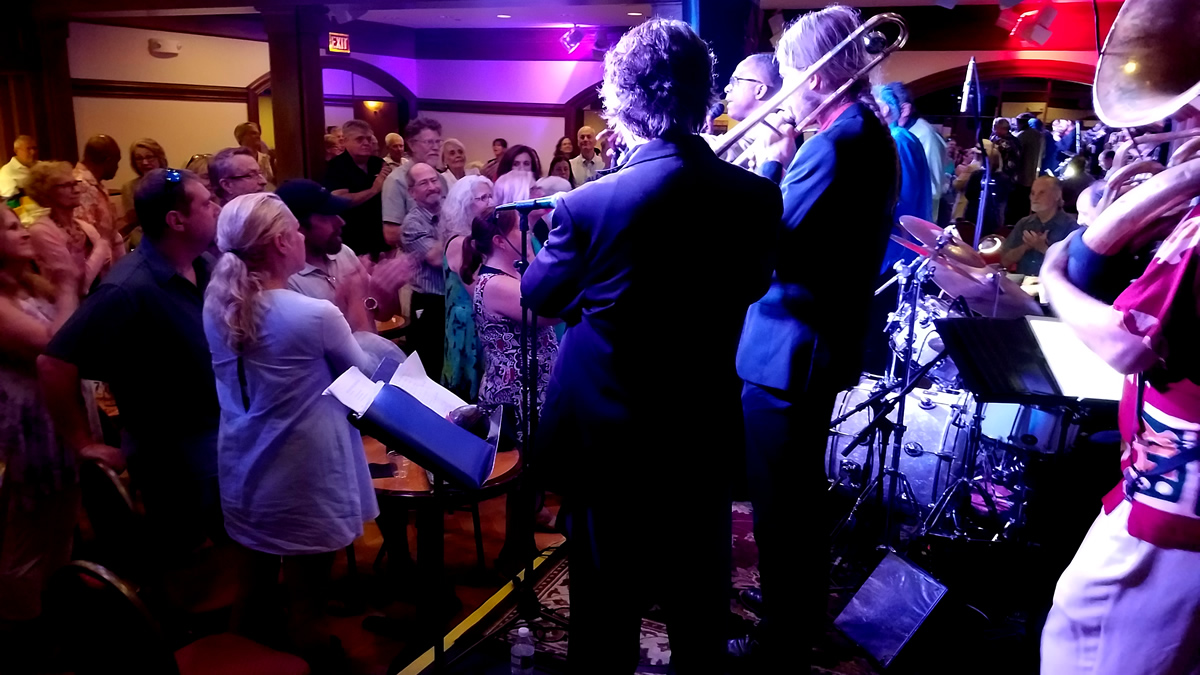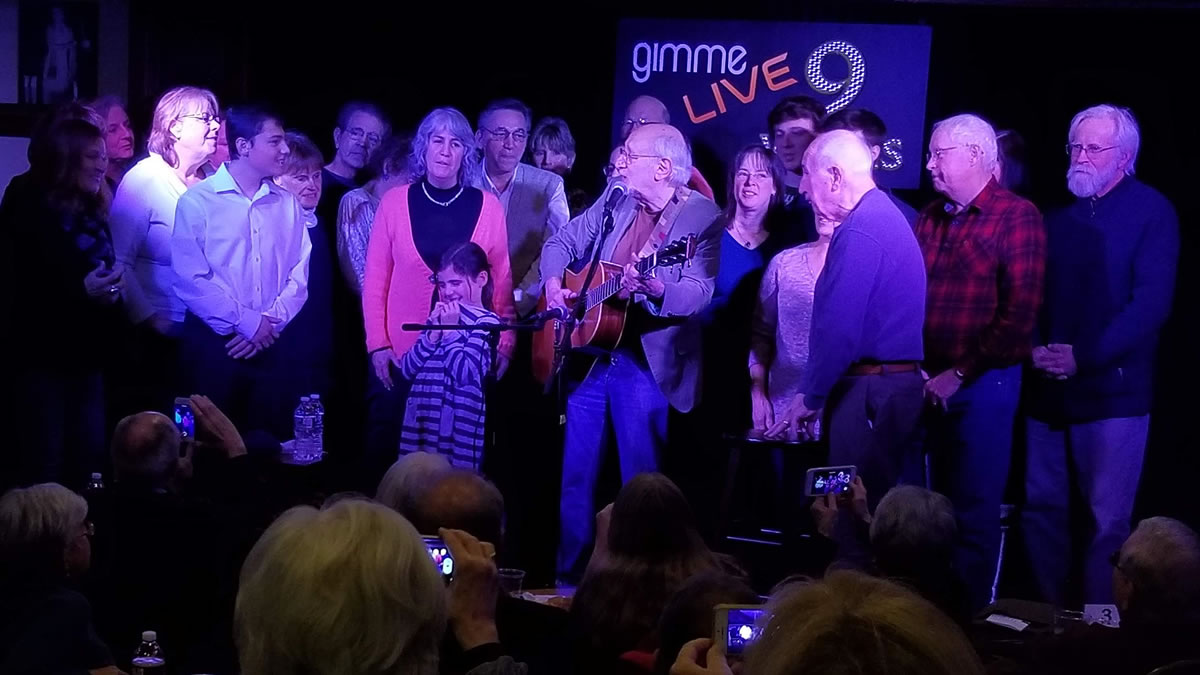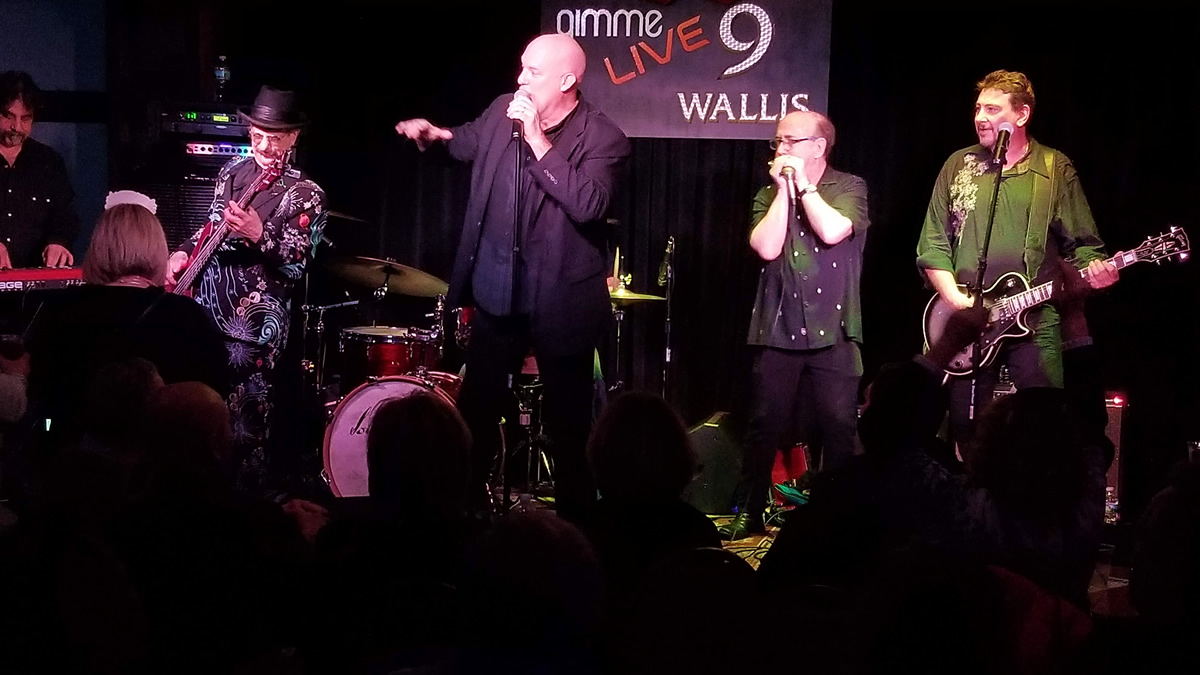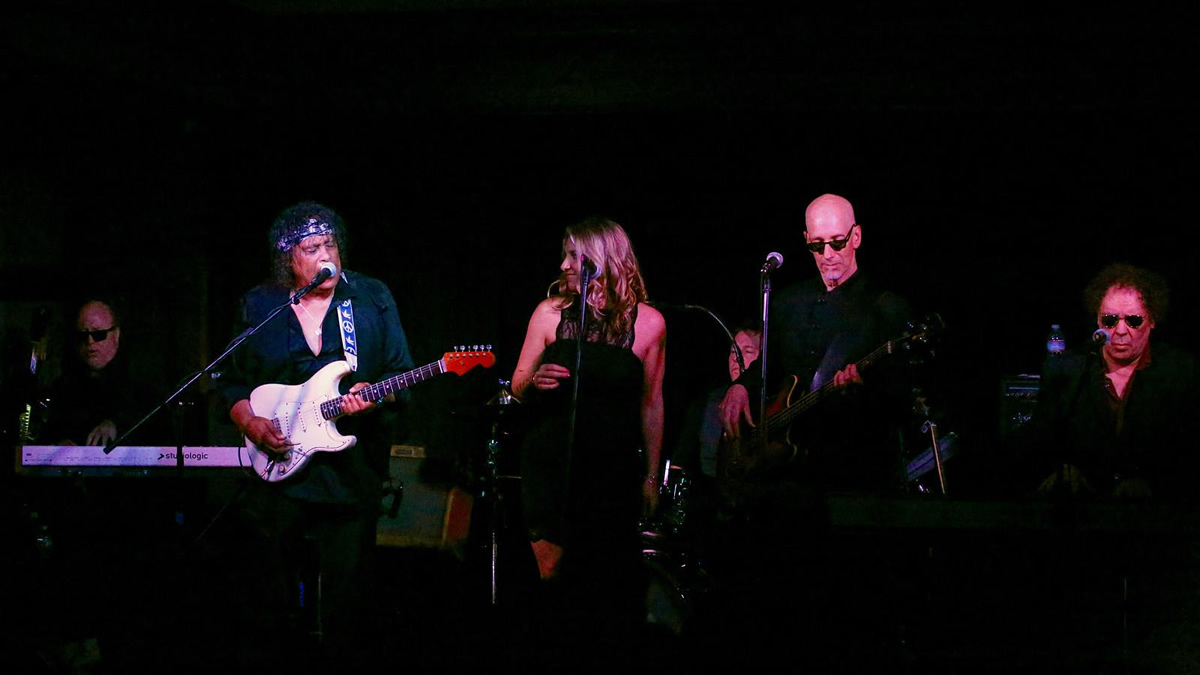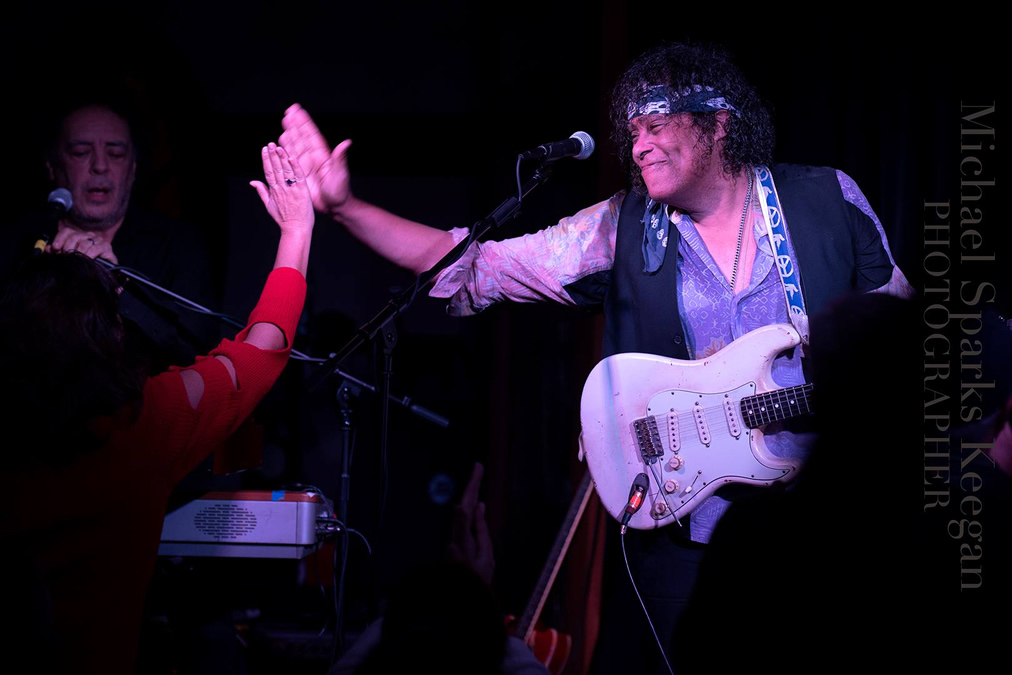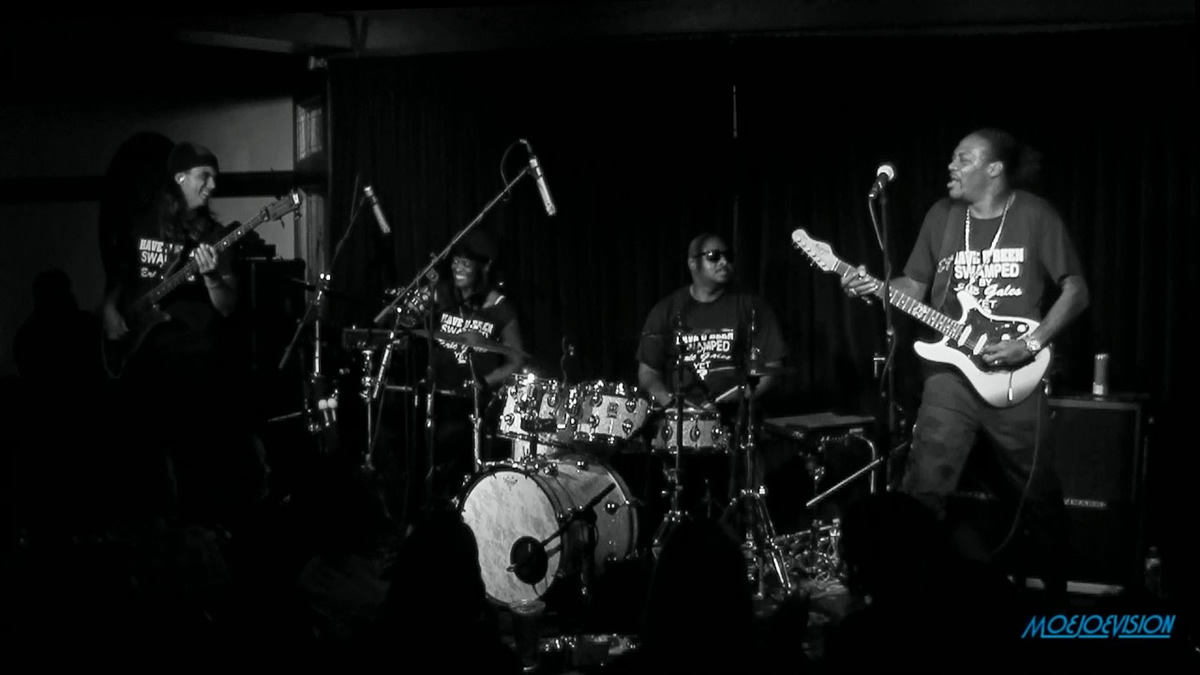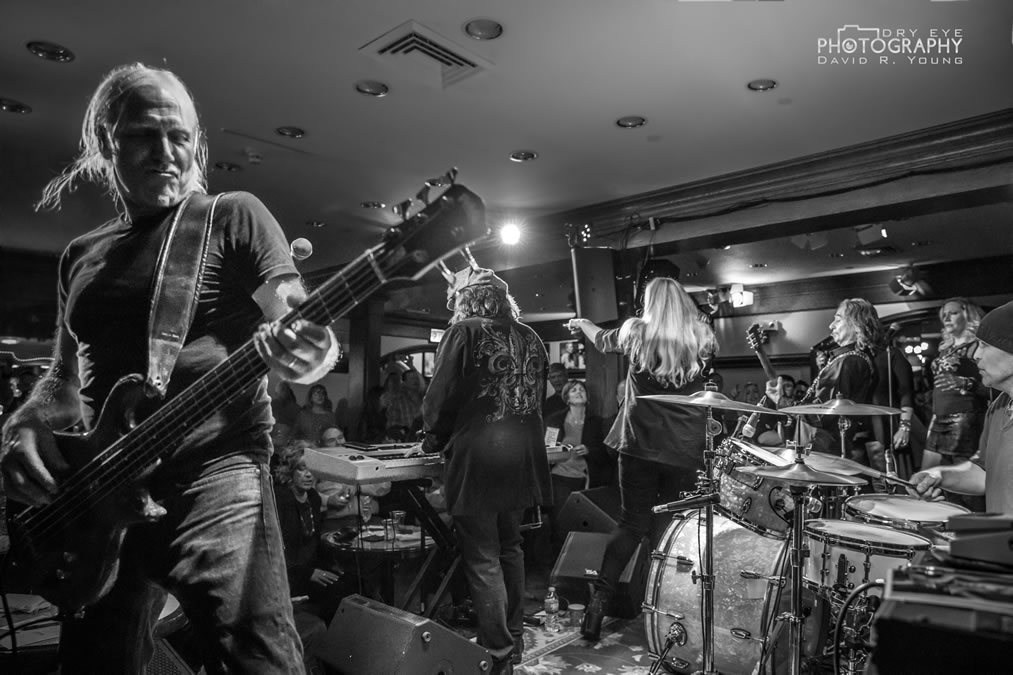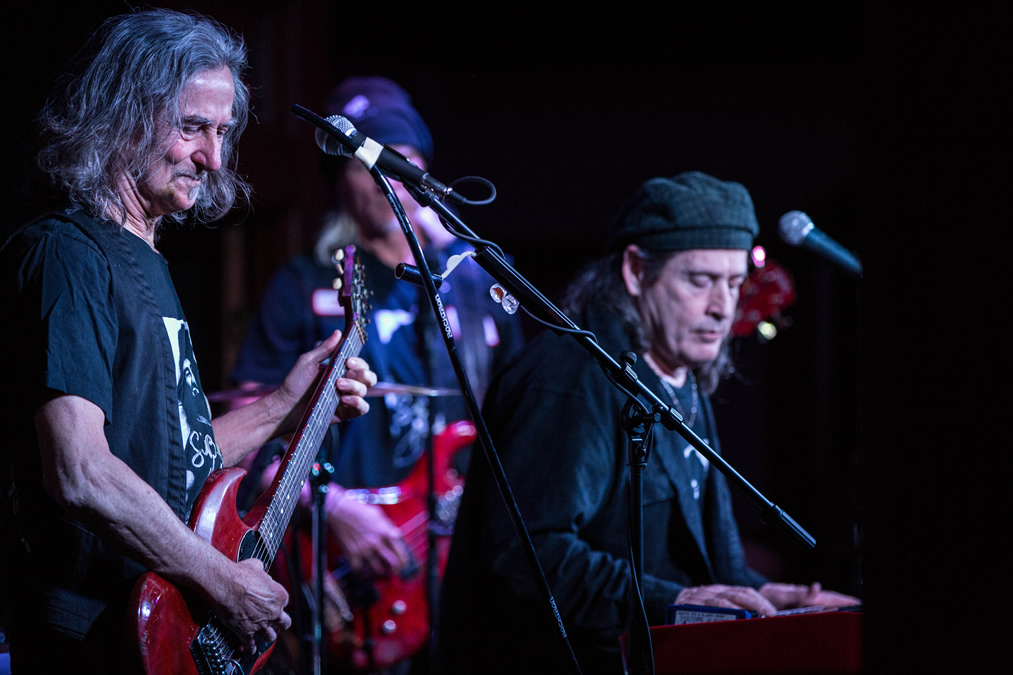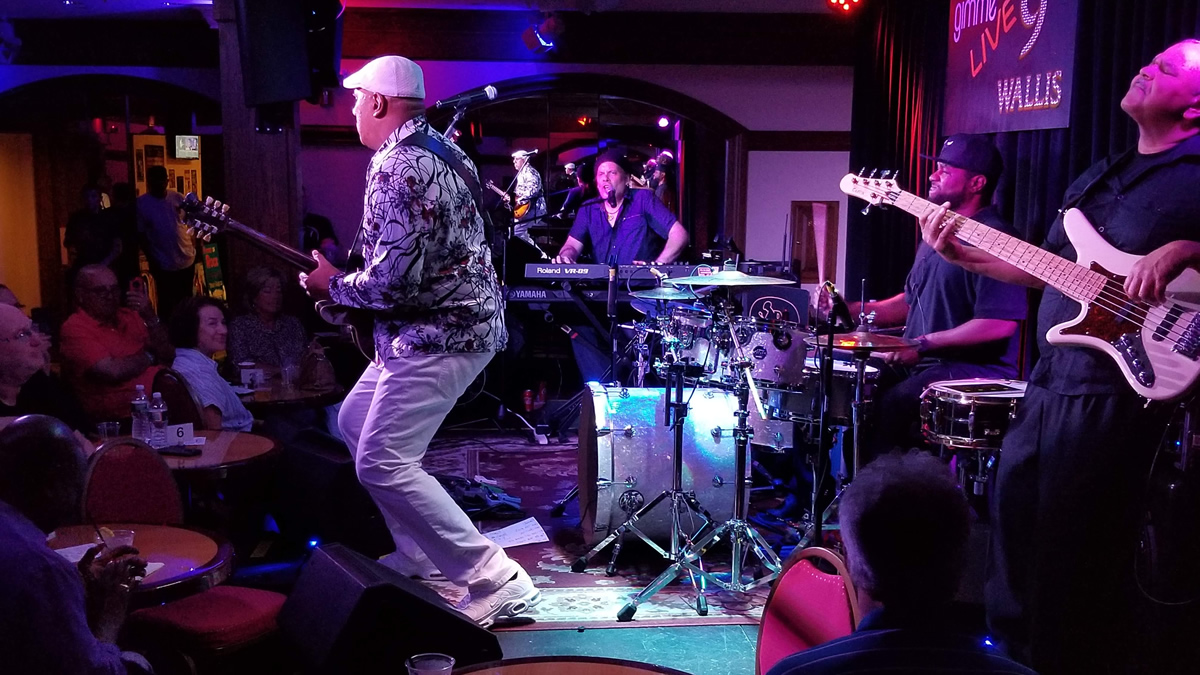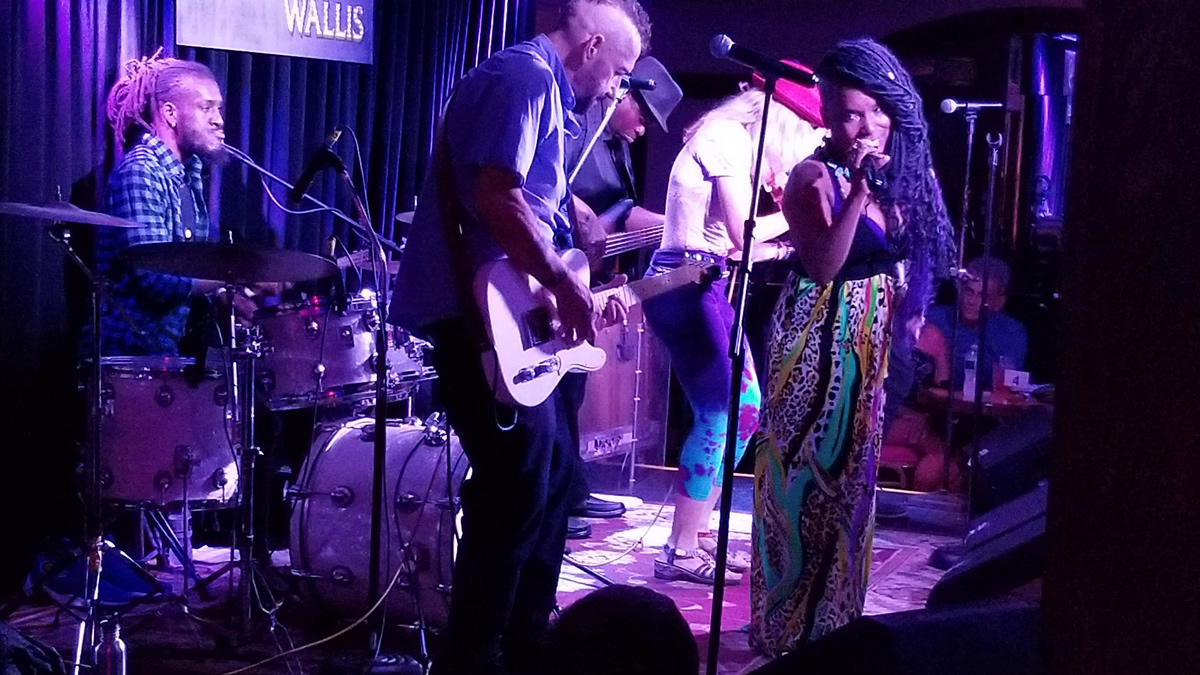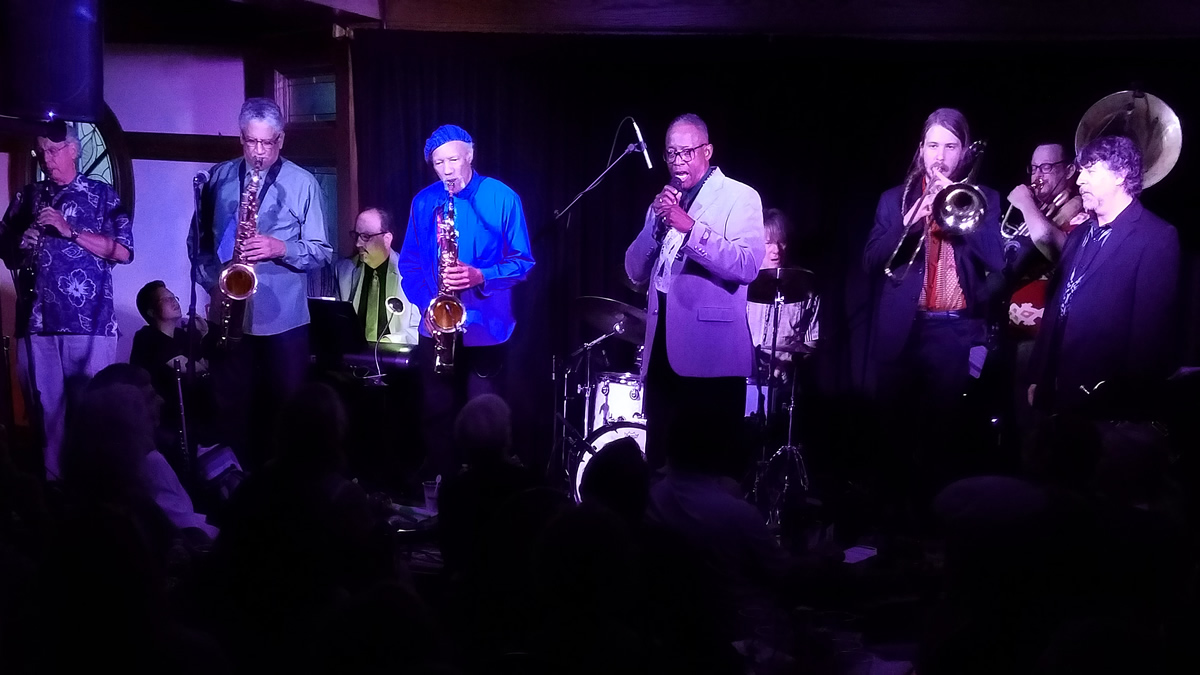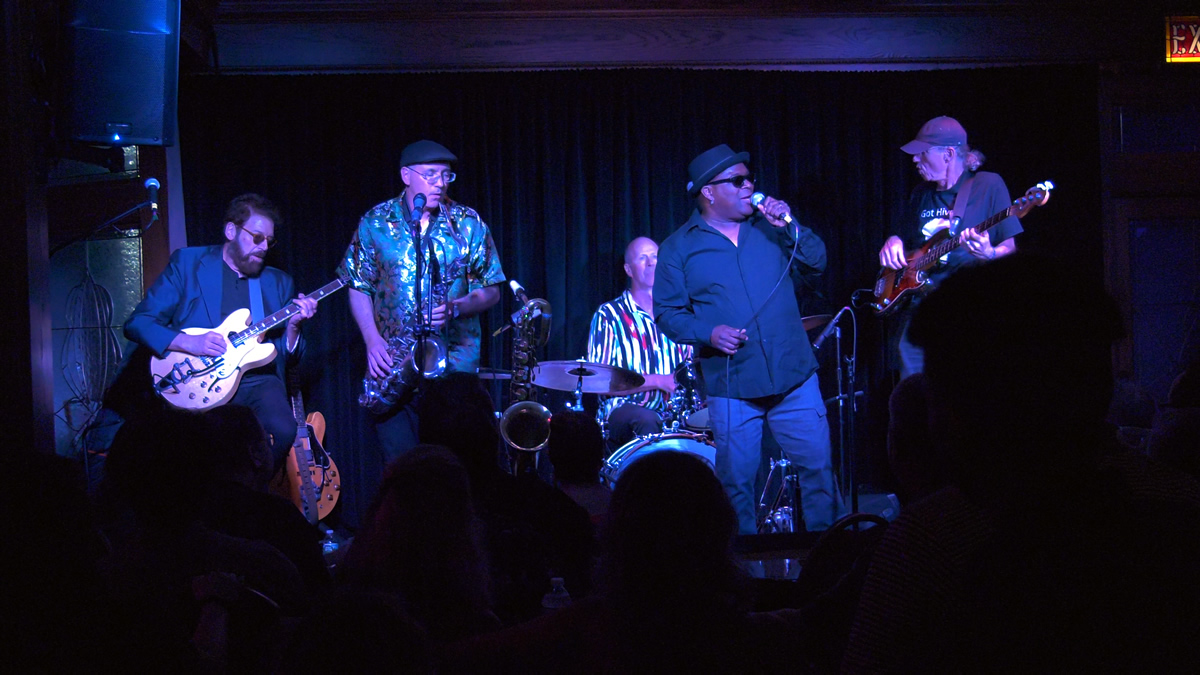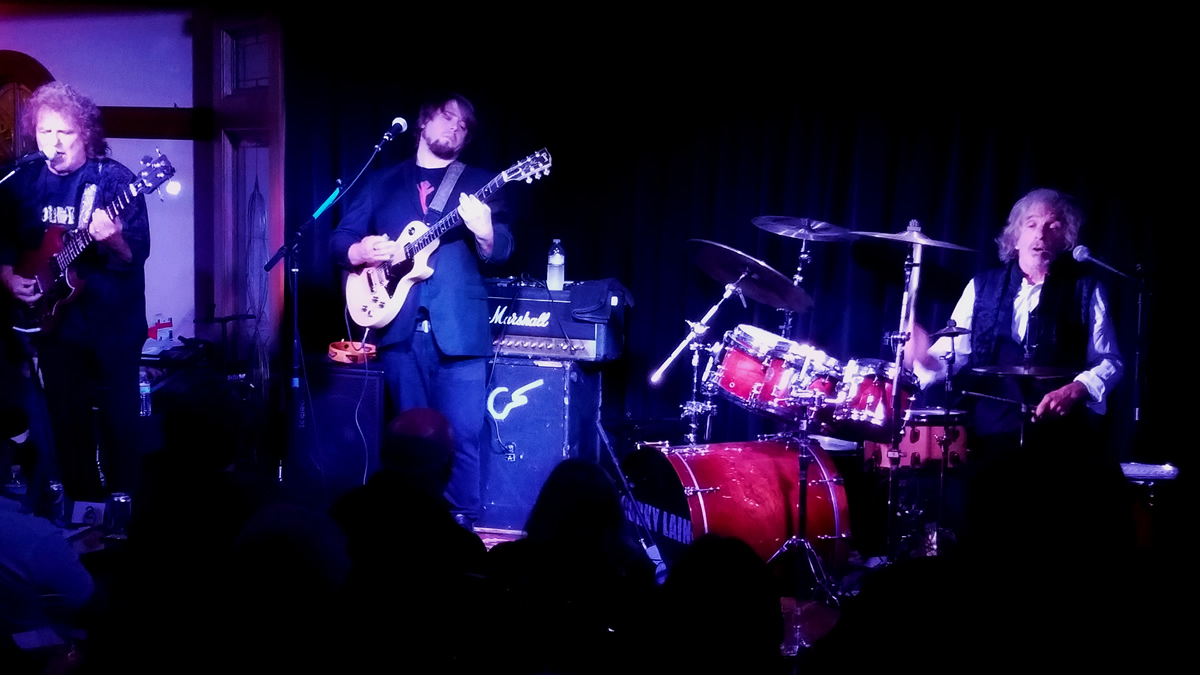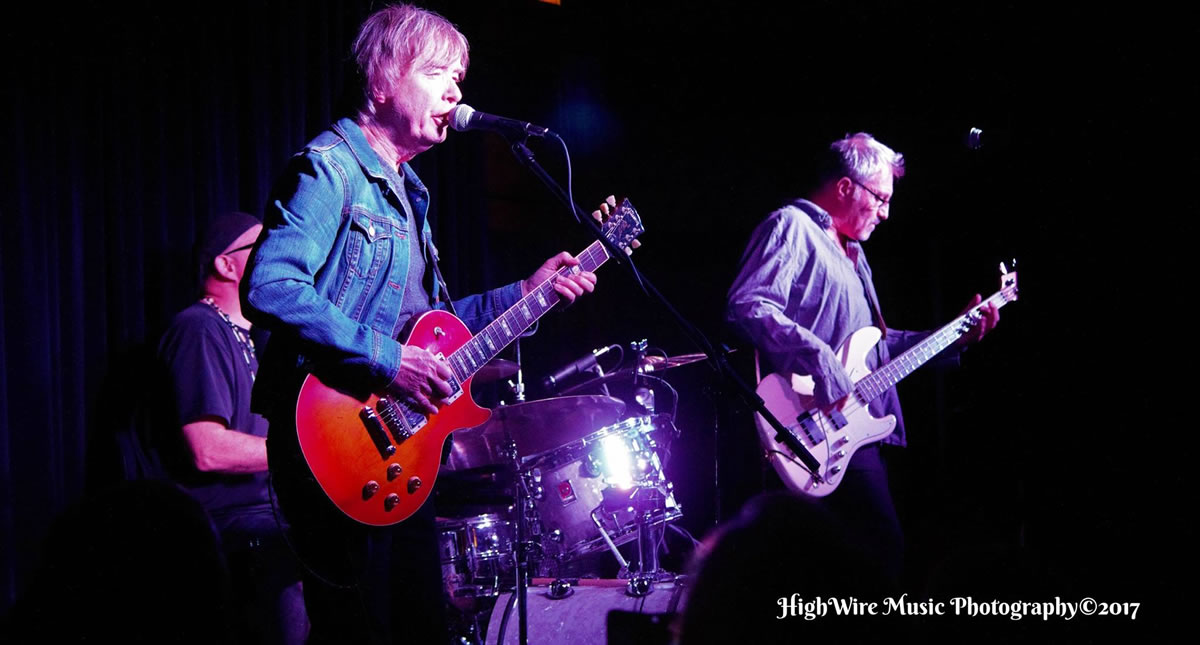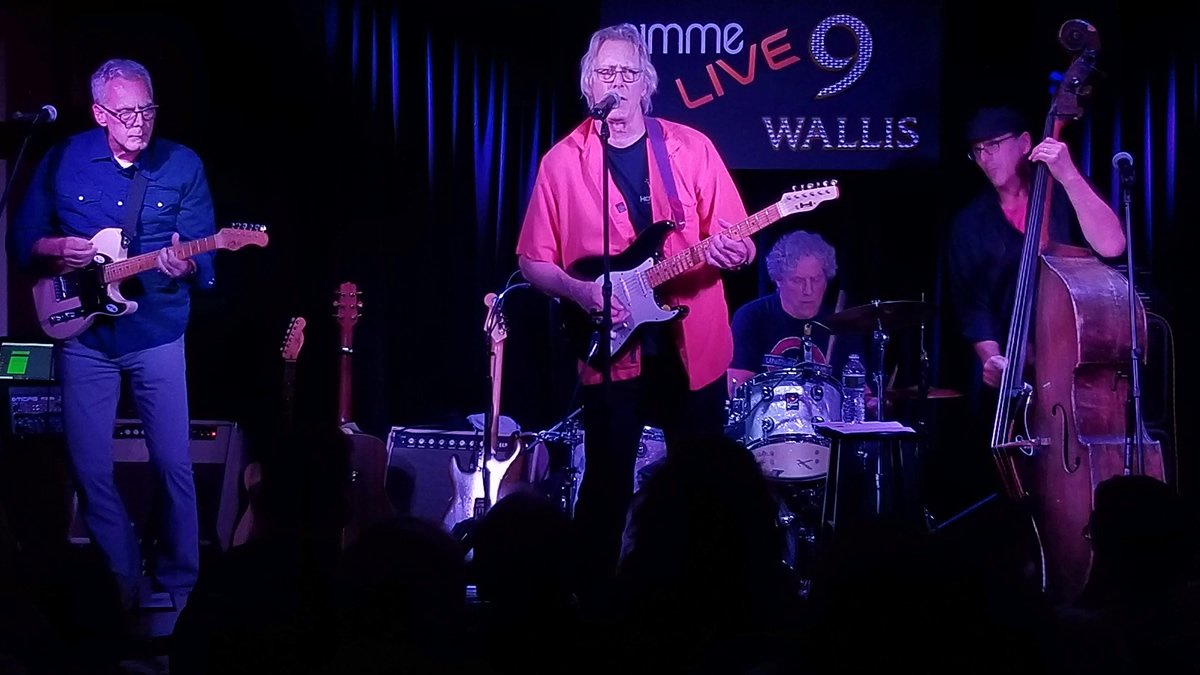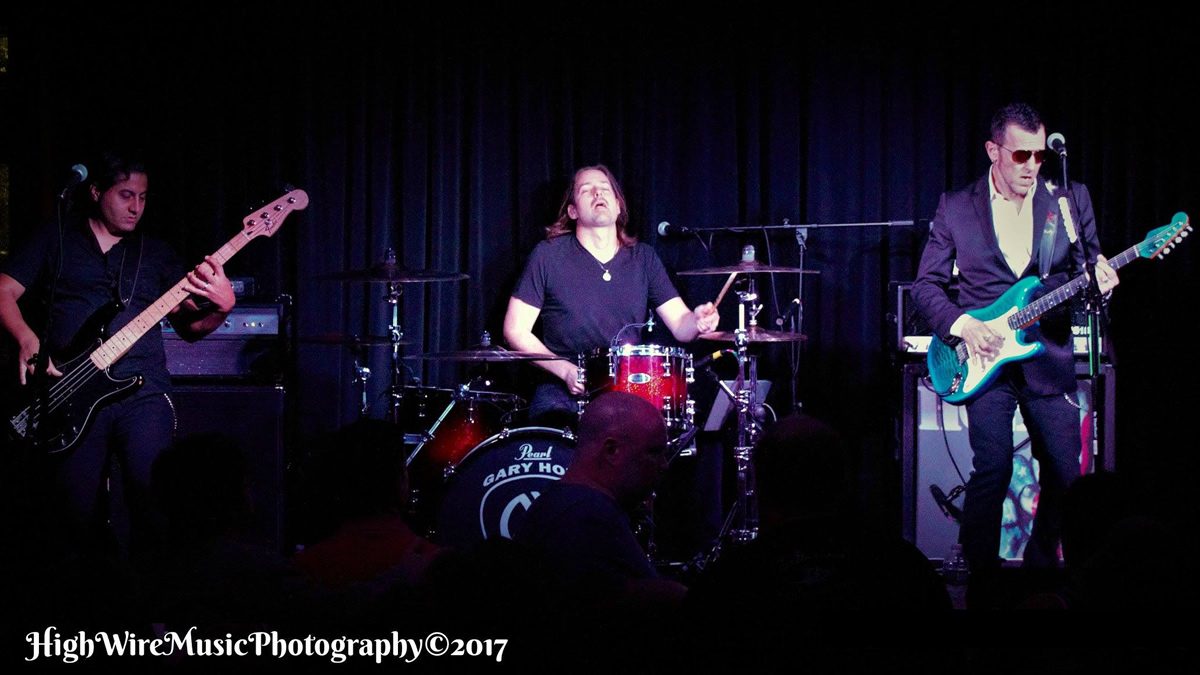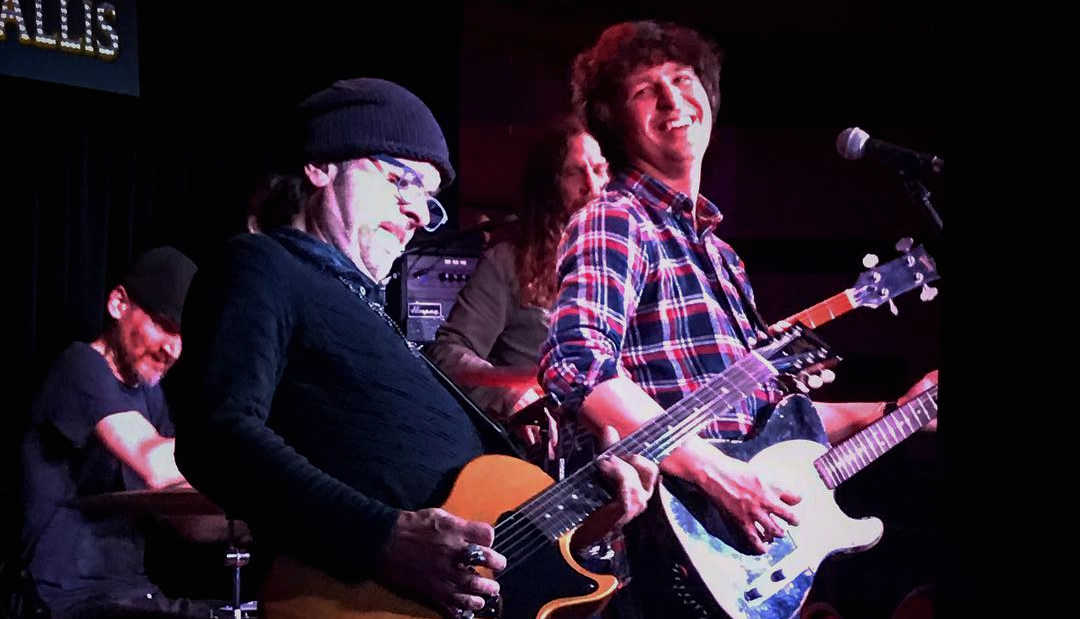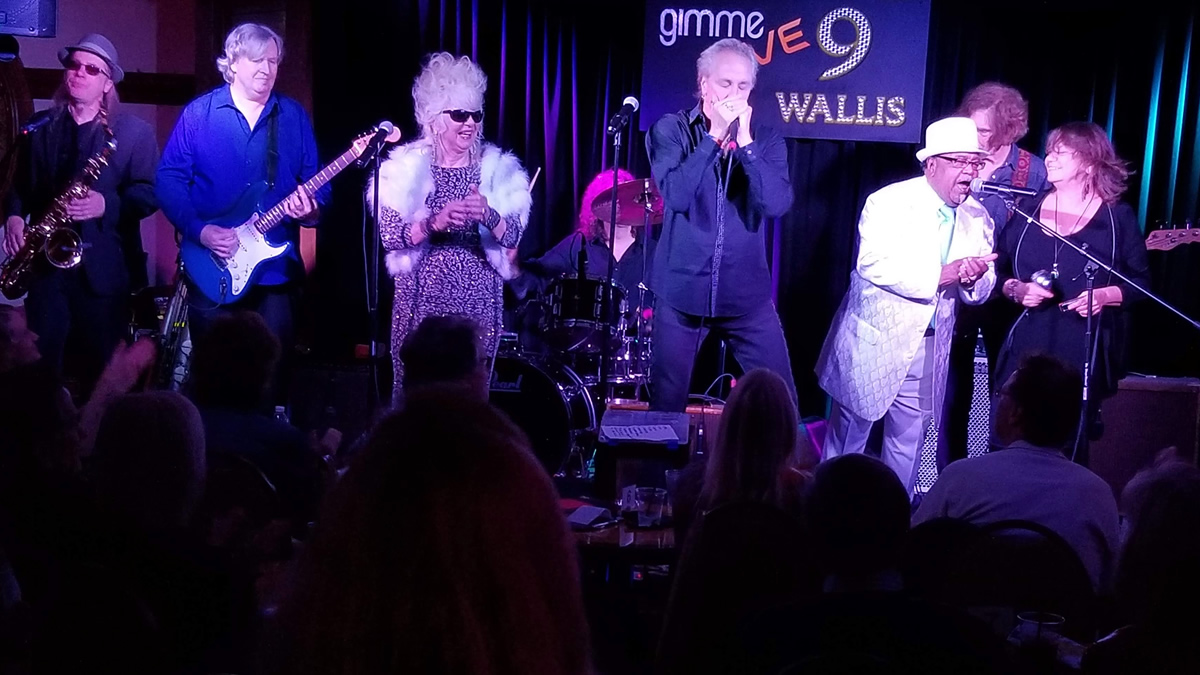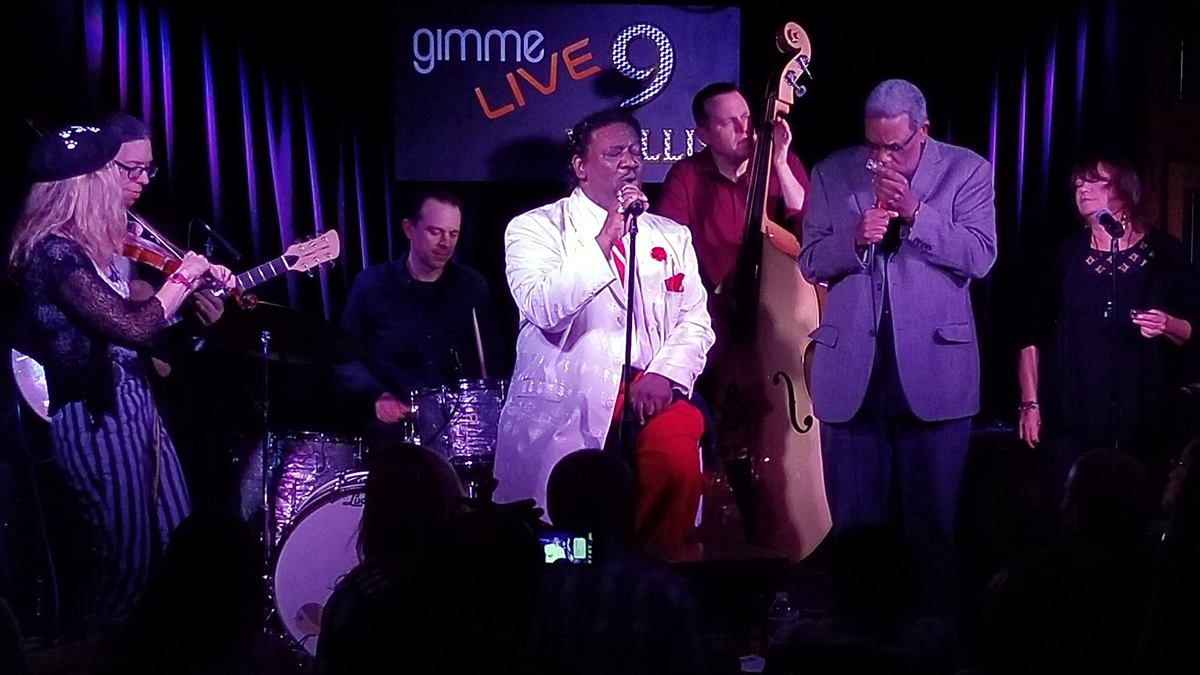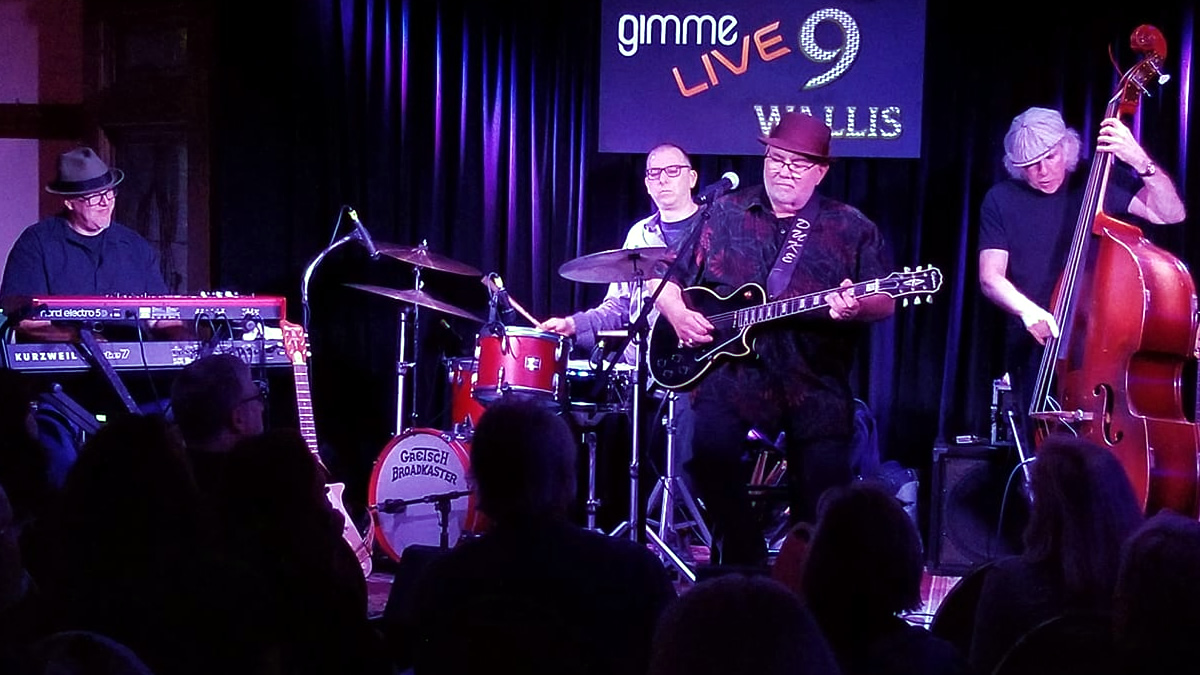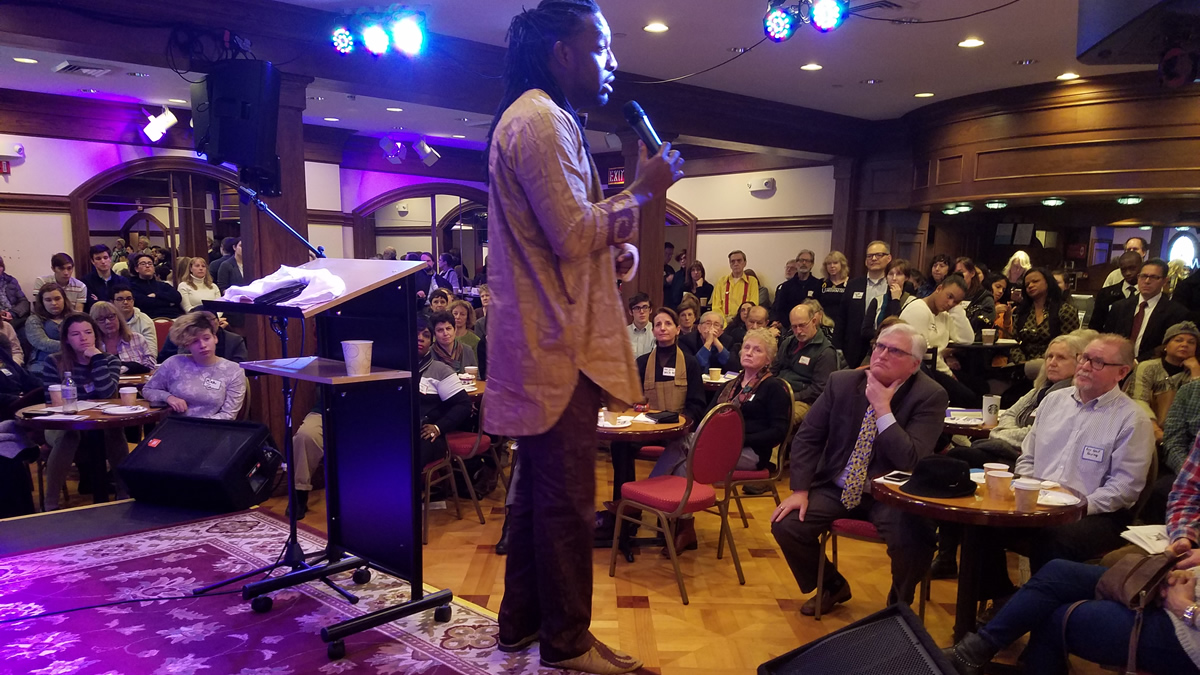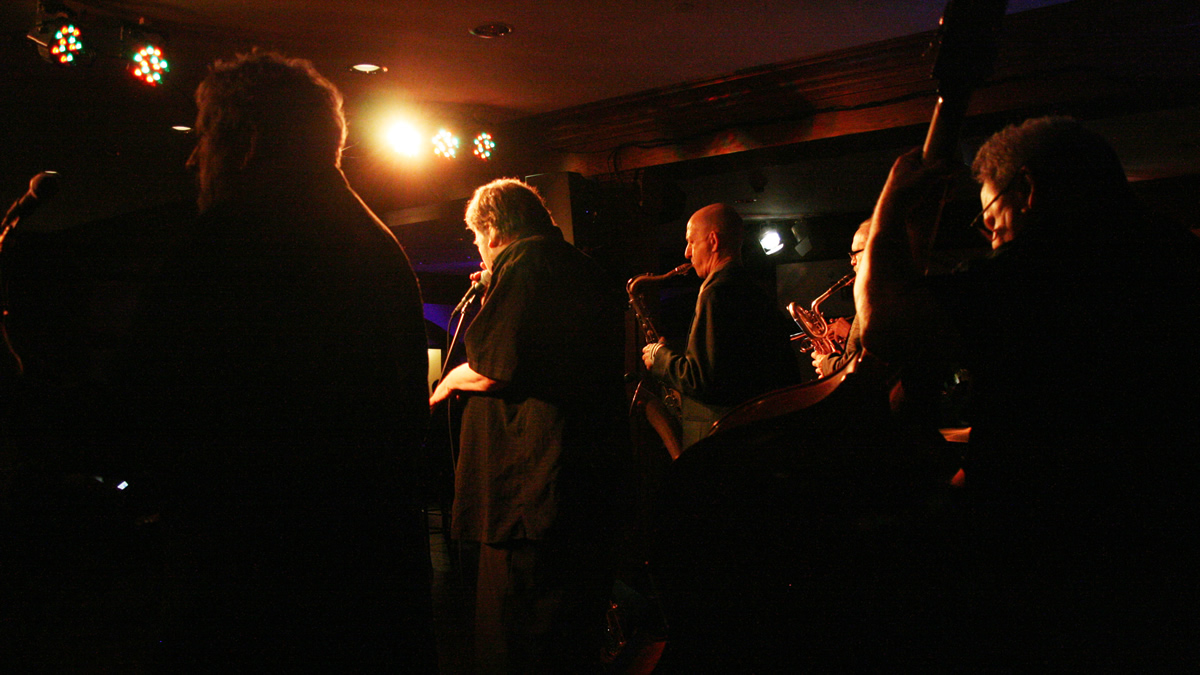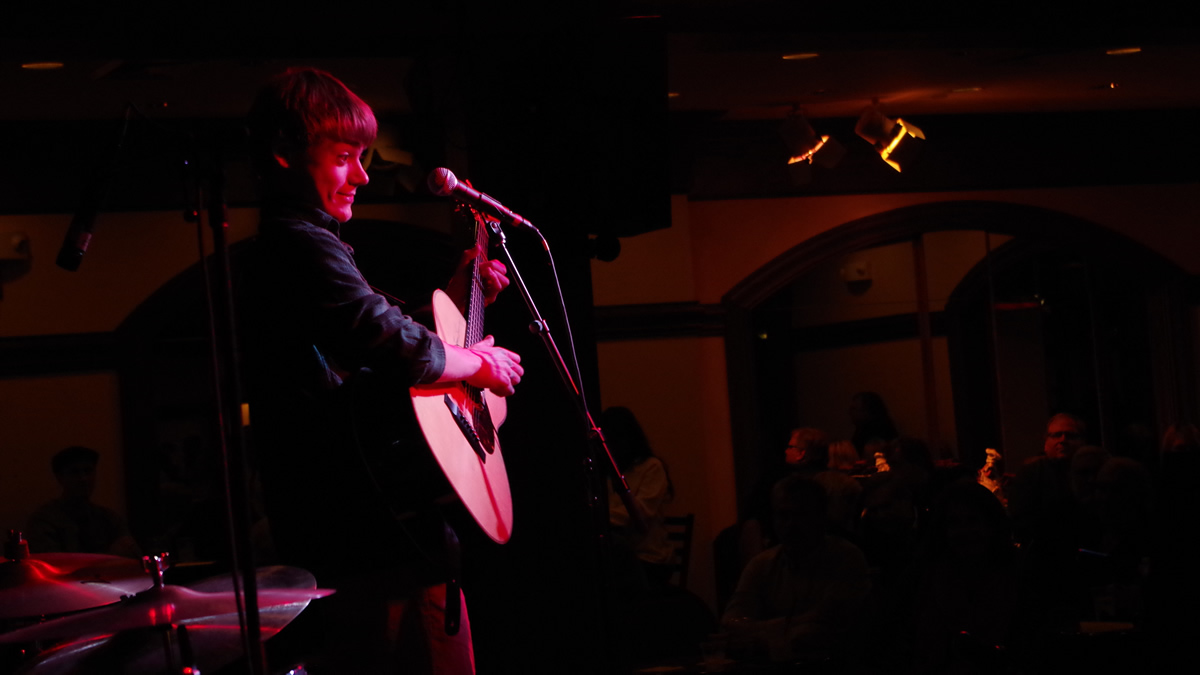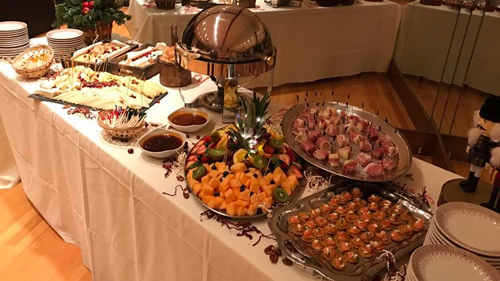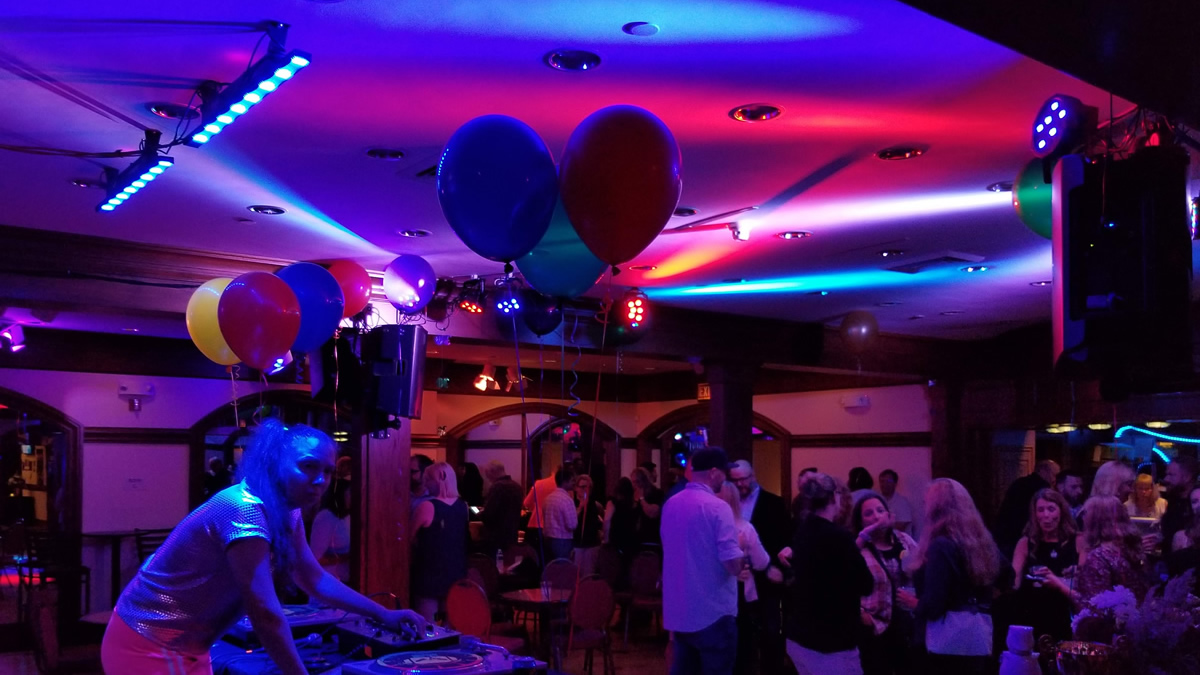 About 17 miles north of Boston, award-winning 9 Wallis is a gorgeous, fully restored, historic location conveniently situated in the heart of Downtown Beverly's Arts District at 9 Wallis Street, right next to the Larcom Theatre -- less than half a mile from the Beverly Depot rail station and 3 miles from Route 128, with plenty of nearby parking (see map).
In April 2017, after 4 years of presenting over a hundred shows at Beverly's Larcom Theatre (featuring Grammy-winners, Rock & Roll Hall of Famers and platinum recording artist), gimmeLIVE's owners Peter and Vickie Van Ness, transformed 9 Wallis into the most intimate, elegant, fully air conditioned listening room north of Boston with comfortable seating at tables, plus food & beverage service offering fine wines, local craft beers, specialty cocktails (featuring local distilleries and all-natural juices) and top-shelf spirits.
In August 2018, Peter and Vickie were presented with the Boston Blues Society's Keeping the Blues Alive Award for their work at 9 Wallis.
Because of its beautifully restored, tremendously flexible space with the best dance floor on Boston's North Shore, 9 Wallis has become a favorite venue for fundraisers, private parties and corporate events. Local charities have raised thousands of dollars at 9 Wallis (see examples). With world-class entertainment, an event can begin as a cocktail party or fully seated dinner...then transform into a nightclub-style dance party with concert quality sound and stage lighting.
CLICK HERE if you'd like someone to contact you about raising money for your charity. CLICK HERE if you want to book a party or corporate event.
Many new shows will be announced soon. Click here to join gimmeLIVE's FREE Concert Club and email list. You'll get special deals and prime seats before tickets go on sale to the public.
There is plenty of nearby parking at 7 lots from 150 feet away to 3 blocks away. Lots are 25 Cents/Hour (see map). Street parking is more. All parking is FREE after 8pm and on Sundays.
Want us to produce a concert or festival to raise money for your organization? Click here
Want to sponsor one of our shows? Click here