Critically Acclaimed Shows ... Up Close & Personal
Boston Blues Society Holiday Party feat. LYDIA WARREN, MONSTER MIKE WELCH, DANNY BANKS & Special Guests
DATE
Thursday, December 21, 2017
TIME
8:00PM

(Doors 7:00PM)

VENUE

9 Wallis Street

Venue Details
OPENER
Ilana Katz Katz
TICKETS
ALL AGES GENERAL ADMISSION @ TABLES $20 (Seating Guaranteed for Advanced Ticket Buyers ONLY) Portions of proceeds benefit the

Boston Blues Society
Lydia Warren comes back home with old friends Monster Mike Welch, Danny Banks and more special guests for a Hot Holiday Party to support the Boston Blues Society. Boston Blues Challenge winner Ilana Katz Katz will open the show.
Don't miss your only chance to catch these Boston Blues Favorites all on the same stage at the most intimate, elegant listening room on Boston's North Shore!
VIDEOS of LYDIA WARREN, MIKE WELCH, DANNY BANKS, ILANA KATZ KATZ
LYDIA WARREN
"Changing the face of the blues with her music"
Appears on the Alternate Root's 2013 list "30 Women Burning up the Blues"
Opened for/played with B.B. King, Buddy Guy, Little Feat, Jimmie Vaughan, The Fabulous Thunderbirds, Johnny Winter, Kenny Wayne Shepherd, Ronnie Earl, Mark Hummel, Nick Moss, Ruthie Foster, Jonathan Edwards, Phil Wiggins, and more.
Performed at the North Atlantic Blues Festival (ME), the Safeway Waterfront Blues Festival (OR), FestiBlues (Canada), the White Mountain Boogie & Blues Fest (NH), the Jonesboro Blues Festival (AR) and more. Since Lydia Warren's 2001 debut at the ripe old age of 17, she has been turning heads in the blues scene. The guitarist/singer/songwriter cut her teeth opening for blues and classic rock luminaries B.B. King, Buddy Guy, and Little Feat throughout New England, earning a Boston Music Award nomination and a feature on NBC's Today Show. While touring throughout Lebanon, Germany, Italy, the Netherlands, Canada, and the United States, Lydia independently released six albums to great acclaim and international airplay. Filled with original songs, her records showcase Chicago blues aesthetics, modern musicality, and soulful rock sensibilities. Lydia also collaborates with Boyd Small (NL), the Brothers & Sisters Blues Tour, The Neurotics, Gracie Curran, and Matt Kelley.
In 2013 Lydia Warren returned to the studio with Josh Fulero on guitar (Curtis Salgado, John Nemeth), Danny Banks on bass (John Nemeth), and Chris Rivelli on drums (Roomful of Blues, Janiva Magness) to record "Hotel Beds," a fan-funded album showcasing what she as become known for; a love and mastery of West Side Chicago blues. "Hotel Beds" features ten tracks cut live in the studio during one 48-hour recording session, with vintage gear and minimal edits. The songs run the gamut from the flirty title-track shuffle, to the moody slide-infused "Memphis," to the classic slow blues "So Many Roads." "Hotel Beds" is the audible culmination of 13 years of live performances, countless appearances with blues masters, and trials and tribulations in love and life. The record is currently for sale on iTunes and and shows, and is climbing the Roots Music Report radio airplay chart.
Separating Lydia from the pack of other young blues musicians with impressive resumes and endorsements from the elder statesmen of the genre is her pursuit of blues scholarship in academia. Lydia earned her A.A. in Music from Middlesex Community College in 2011, receiving a Follett Scholarship and the Music Department's award for Outstanding Performance. She was then accepted to Smith College, the largest privately endowed college for women in the country, on an Ada Comstock Scholarship. In 2013 Lydia received a Praxis Grant, funding her summer internship at Smithsonian Folkways, the nonprofit record label of the Smithsonian Institution, in Washington, D.C. Graduating in December of 2013 with a B.A. in Music and a certification in Ethnomusicology, Lydia was awarded the Harriet Dey Barnum Prize for Best All-Around Student of Music. Her independent undergraduate work concentrated on race, gender, and (perceived) authenticity in modern blues music and the history of Beale Street. She is currently pursing a PhD in Critical and Comparative Studies at the University of Virginia's McIntire Department of Music.
"Monster" MIKE WELCH
Monster Mike Welch is one of the East Coast's best-loved blues guitarists and, at 36 years old, already a 25-year veteran of the international blues scene. As frontman, as the guitarist for New England blues legends Sugar Ray and the Bluetones, or as a respected sideman, Mike has toured North America and Europe, and made several acclaimed recordings. In 2016, he was nominated for a Blues Music Award in the category of Instrumentalist-Guitar.
As a precocious 11-year-old he was invited to join local blues jams, working alongside Ronnie Earl, Luther "Guitar Jr" Johnson, Matt Murphy and Johnny Copeland.
At 13, Mike Welch opened the bill at the Cambridge House of Blues, sharing a stage with Junior Wells, Joe Walsh and actor Dan Aykroyd. It was the latter who gave him his nickname, "Monster Mike."
By the time he released his first CD three years later (These Blues Are Mine / Tone-Cool), he had already played with blues legends like Junior Wells, James Cotton, and Johnny Copeland, and won the 1995 Boston Music Award for Best Blues Act.
The rest of the 90's found Mike touring North America and Europe, and featured in USA Today, People, Entertainment Tonight, CNN, and NPR.
In 2001, Mike joined his longtime heroes Sugar Ray & The Bluetones, establishing a deep creative partnership in the blues that continues to this day. Their 2013 recording Living Tear to Tear garnered seven Blues Music Award nominations, including Album of the Year and Blues Band of the Year. They are again nominated for Blues Band of the Year in 2016.
Mike's varied career has seen him lauded as a teen virtuoso, valued as a supportive sideman, and respected as a maturing blues artist. Recent years have found Mike dividing his time between Sugar Ray & The Bluetones, guest stints (Duke Robillard, Nick Moss, Johnny Winter, Darrell Nulisch and more) and his own work in the international blues scene.
DANNY BANKS
I've been asked many times how I got started playing the drums...
Believe it or not, I started playing the drums (actually, the pots and pans) at the age of 4. Mom & Dad wanted their pots and pans back, so they bought me a snare drum that they'd found at a local yard sale for $20. I played the snare drum along with marching bands, the Beatles, B.B. King, etc.
Mom and Dad bought me my first drum kit on Christmas, 1998. The drum kit also came with a free drum lesson and that's where I met Chris Rivelli, who teaches at MJ's Music School in Waltham MA and currently tours with Roomful of Blues.
When I was 6, I asked the drummer of the band playing at a local restaurant if I could sit in. He wasn't quite sure at first, but eventually he let me sit in. I was told that although they couldn't see me behind the drum kit, I managed to surprise everyone with my playing. Since then, I've sat in with many bands, formed my own youth band The Moondance Blues Band, attended the Berklee College of Music Summer Program in 2009, as well as produced and released two CDs.
In 2005, I was thrilled to be invited on the David Letterman Show to appear as a special guest where I had a two-segment interview with David and performed the classic Muddy Waters song "I Got My Mojo Working" with Paul Schaffer & the CBS Orchestra.
From 2011-2012, I attended Berklee College of Music for two semesters and also performed with my All Star Band featuring Monster Mike Welch on guitar all over Massachusetts, Connecticut, and Rhode Island.
In 2013, I was very excited and thrilled to be asked to tour with John Németh. I met John in 2007 when he was performing at a local blues bar called Harry's in Hyannis MA. He got me up to sit in with his band and he was impressed with my playing. A few years later, as I was attending Berklee College of Music, I received a phone call from John about possibly moving to Memphis to join his band. We perform about 250 shows a year all around the world.
In 2014, John Németh's new album "Memphis Grease" was released. He recorded this album with a band called The Bo-keys (Memphis Band). Two of the Bo-Keys musicians, Howard Grimes and Archie "Hubby" Turner, were a part of the Hi-Rhythm section who recorded at Royal Studios in Memphis TN with legendary Memphis soul artists such as Al Green, OV Wright, Ann Peebles, Syl Johnson, Otis Clay, and others.
In March of 2014, John and The Bo-Keys went on a one-month tour to promote the release of "Memphis Grease". I was asked to help roadie/drive for the band. I was very lucky to spend some time with legendary drummer Howard Grimes. I learned so much from Howard and I still do. Unfortunately, half way through the tour, Howard was dealing with some health issues and could not finish the rest of the tour. I was asked to fill some big shoes on drums and I was ready for the opportunity. We performed at a lot of theatres and famous venues all over the East Coast. The band was very happy with my work and I thank Howard and the Bo-Keys for giving me the biggest opportunity of a life time, being asked to sub for the drummer who is on more hit songs than any other drummer in the world.
My influences include Howard Grimes, Roger Hawkins, James Gadson, Bernard Purdie, Buddy Rich, Gene Krupa, and of course my former teacher Chris Rivelli.
I've been lucky to appear on such TV shows as Fox25 Morning News Show, Sundays with Liz Walker, The Late Show with David Letterman, and others.
ILANA KATZ KATZ
Fiddler, Singer, Songwriter, Novelist, and Visual Artist Ilana Katz Katz casts a wide net of creative endeavors.
Ilana's fiddling stems from the old-time Appalachian tradition and dives deep into the Blues. Her unique style – as a solo artist and in a band – has taken her to the stage and to the studio with greats such as (BMA) Blues Music Award Winner Ronnie Earl, BMA nominee Barry Levenson (Canned Heat), NY Blues Hall of Famer Bobby Radcliff, multi-grammy nominated Cedric Watson and Grammy nominee Chas Justus – to name a few. In addition to her Blues and Appalachian music mainstays, she is a versatile, improvisational musician, as comfortable performing solo in large theaters as she is being featured in 14 piece rock bands or on Boston's Subway platforms (where you can find her most Fridays).
ABOUT 9 WALLIS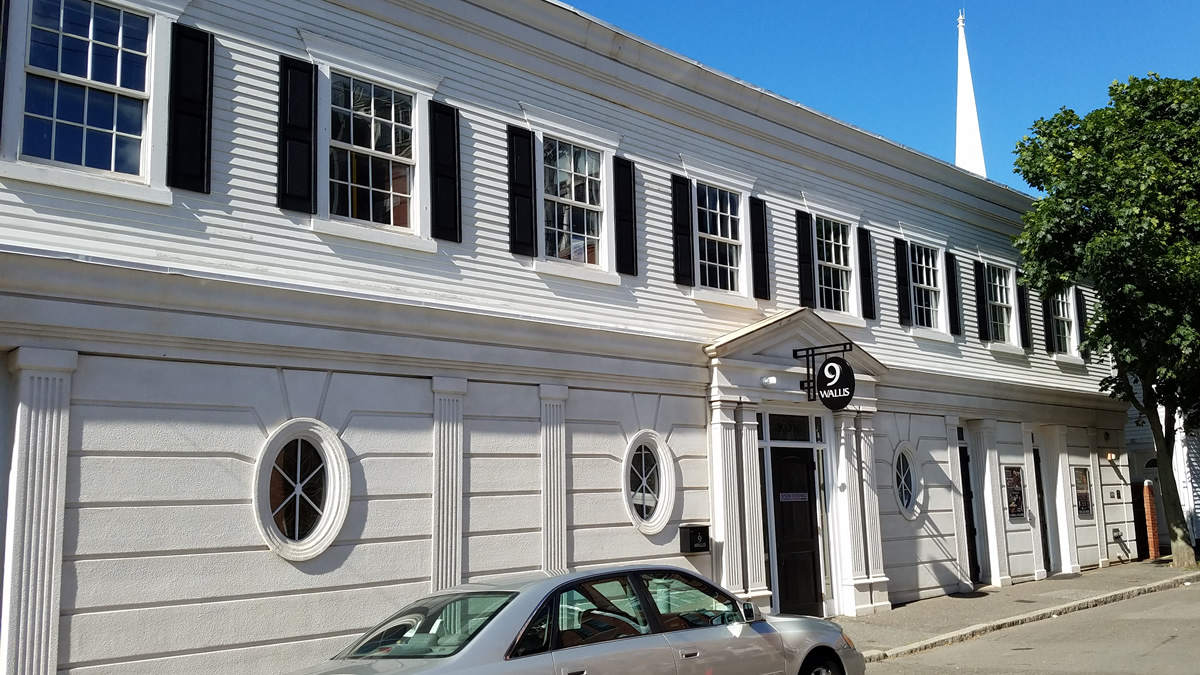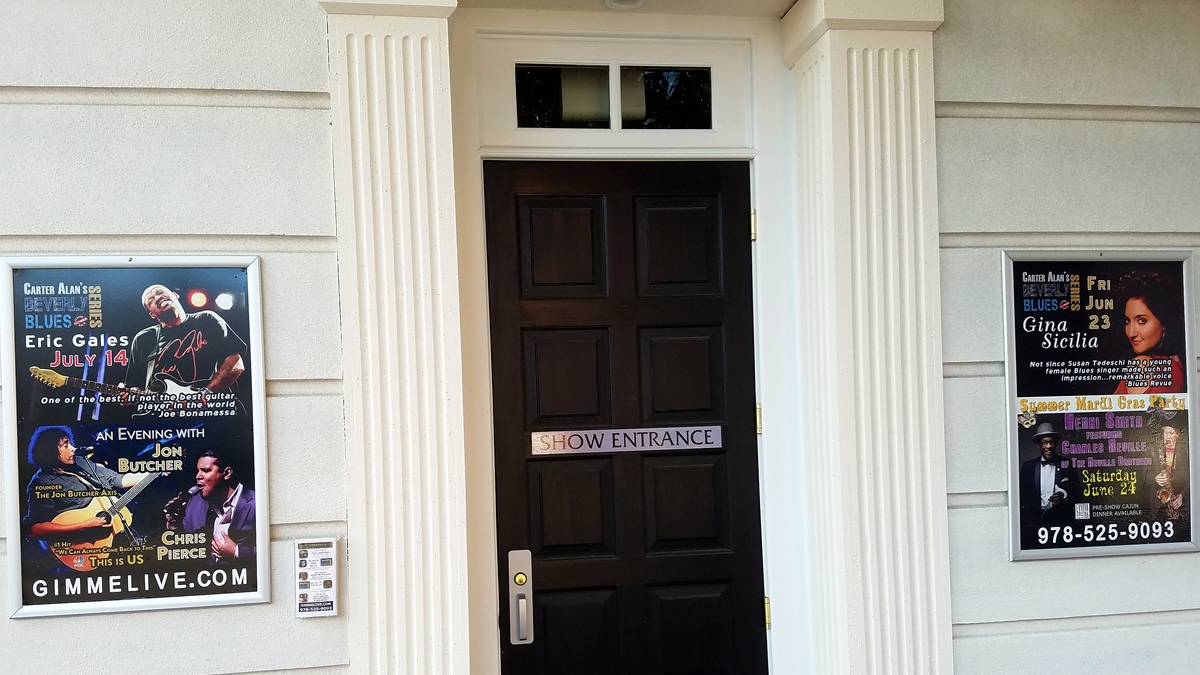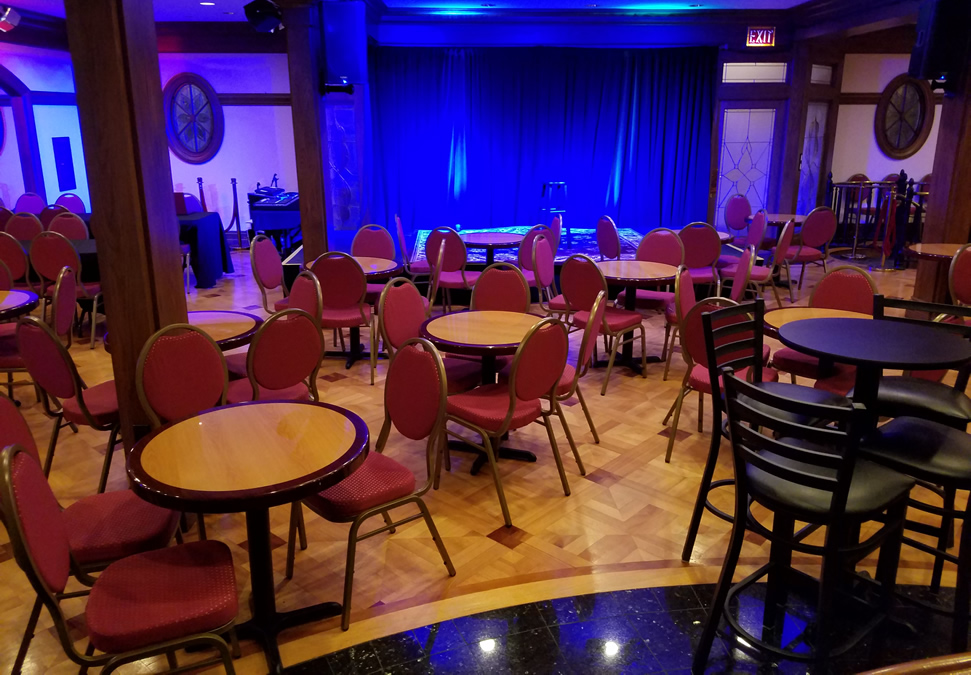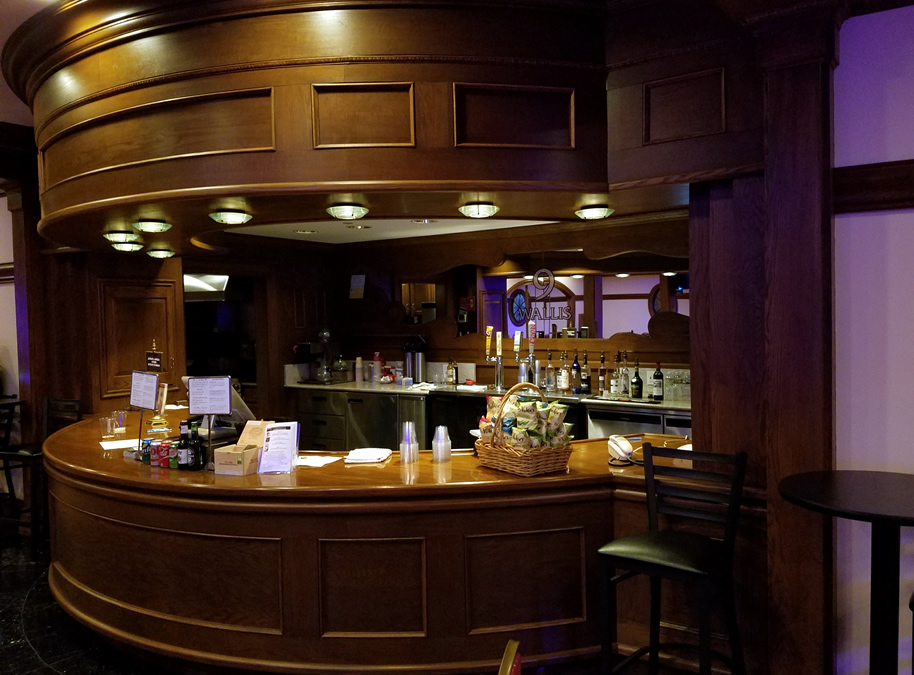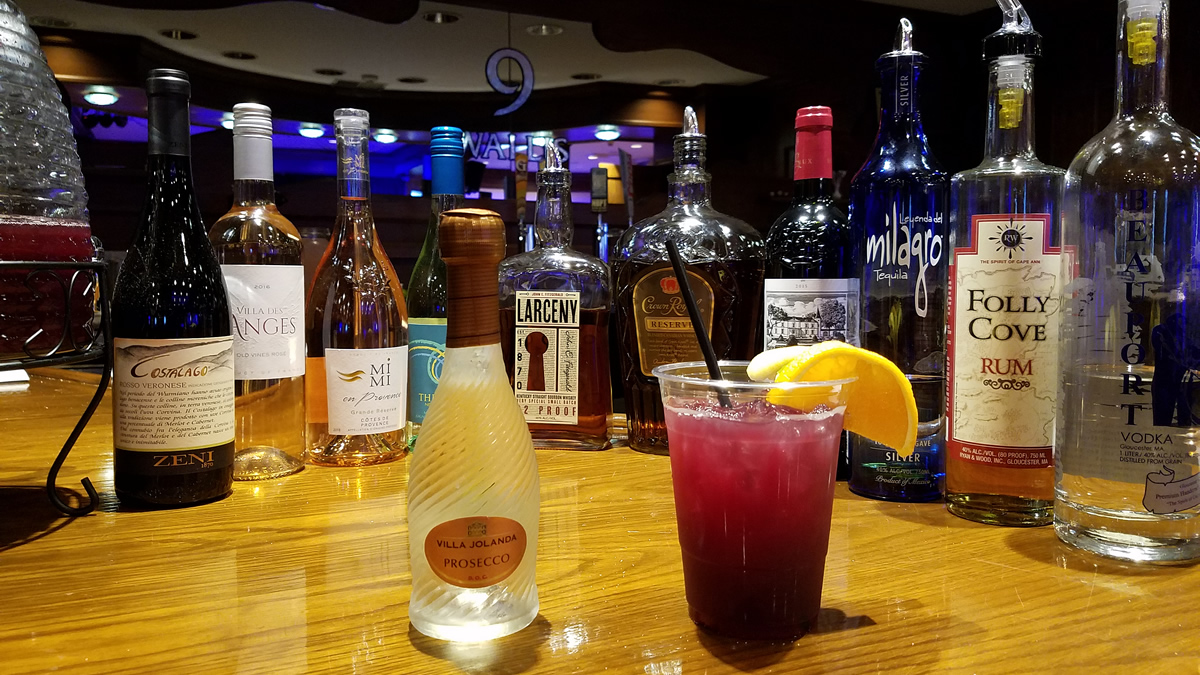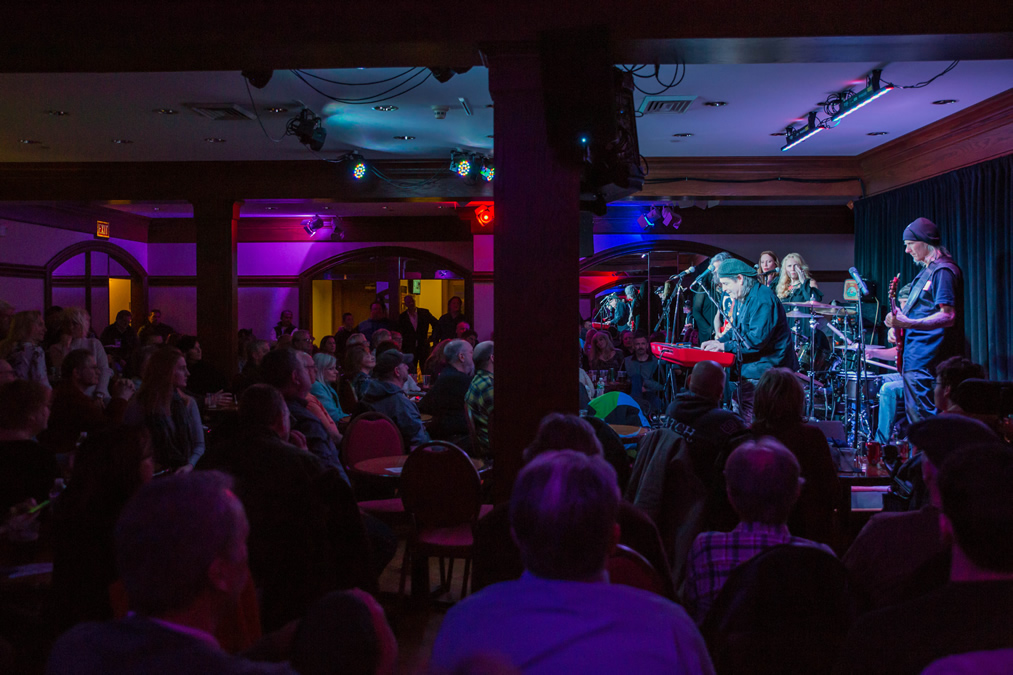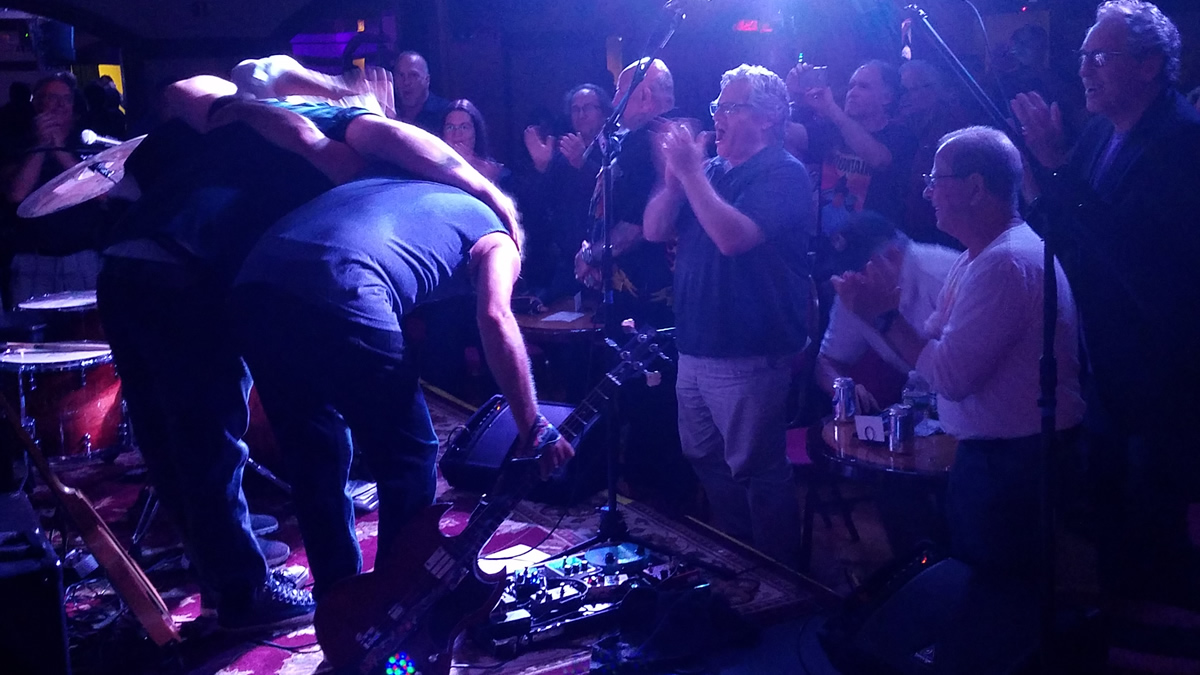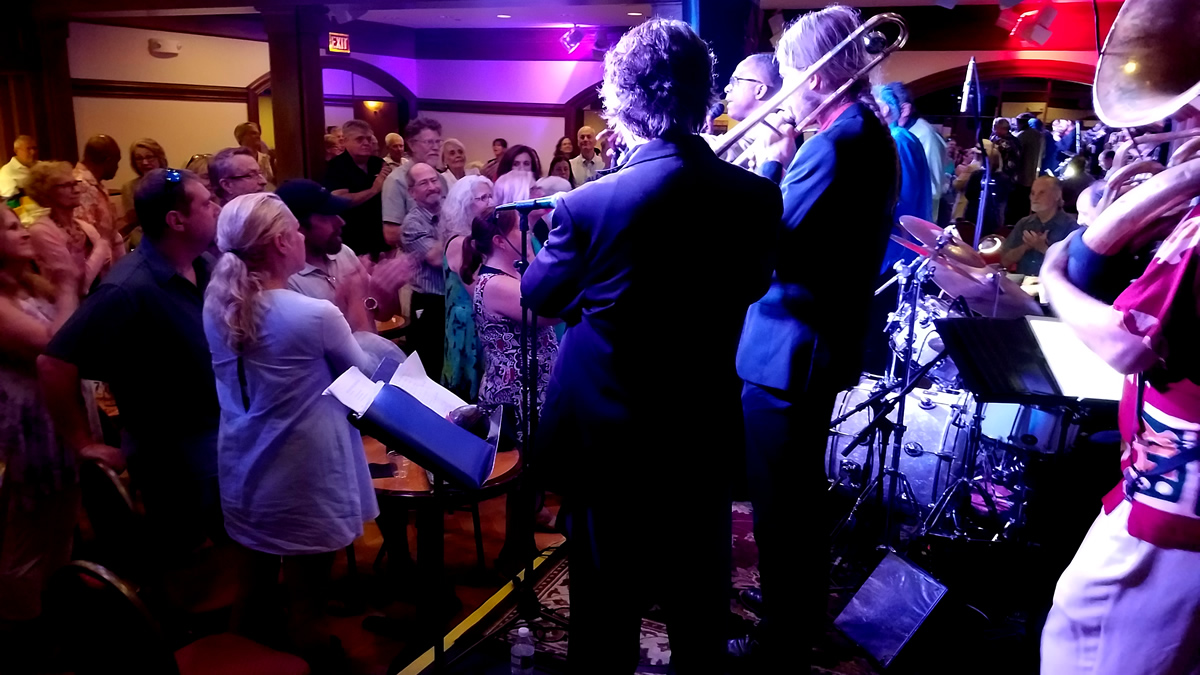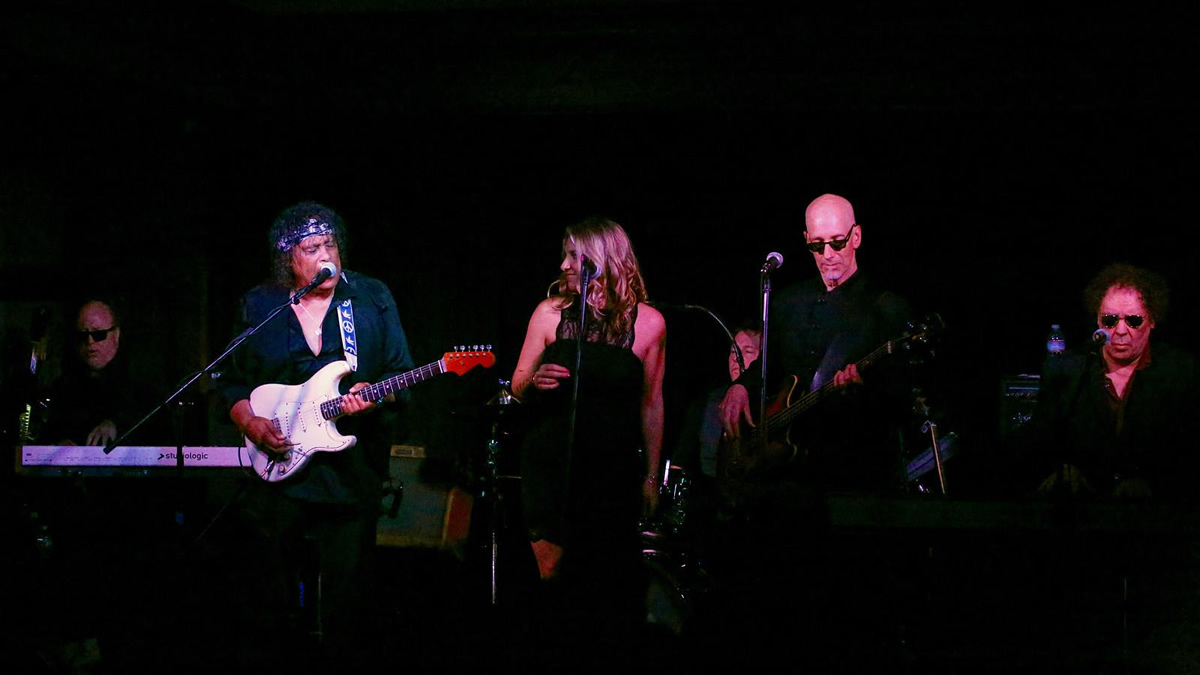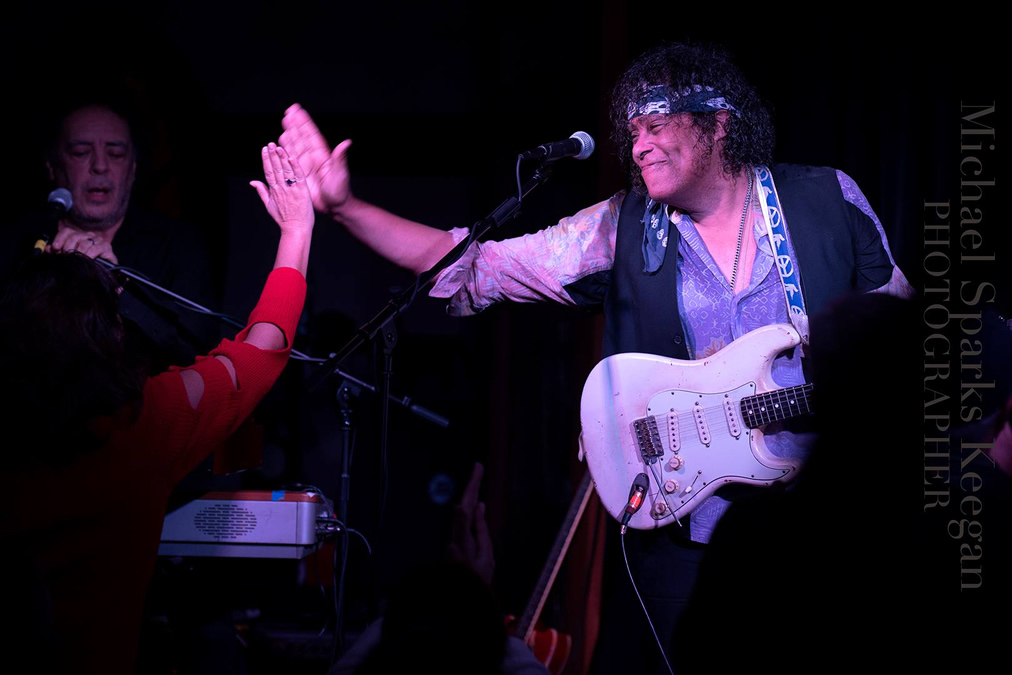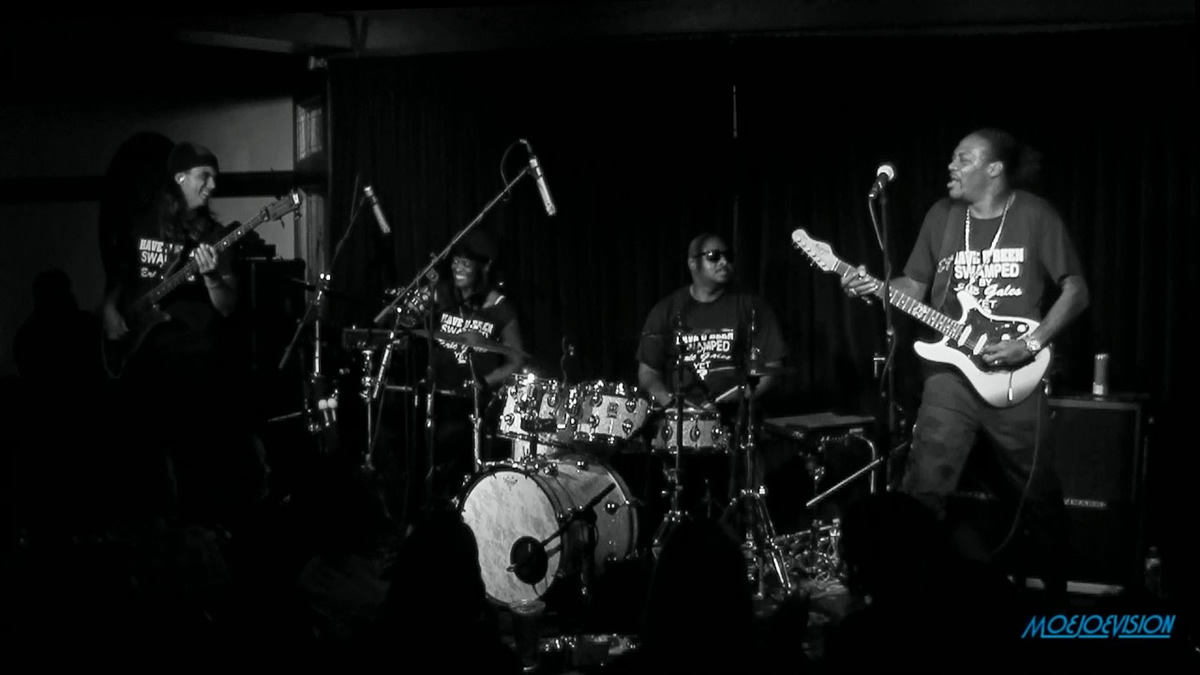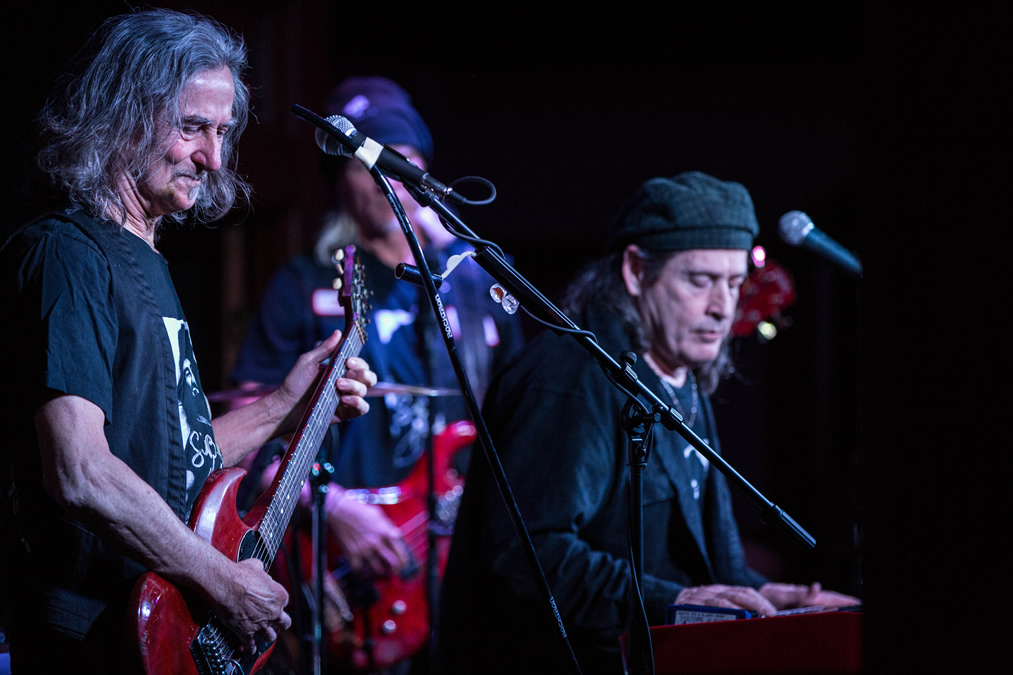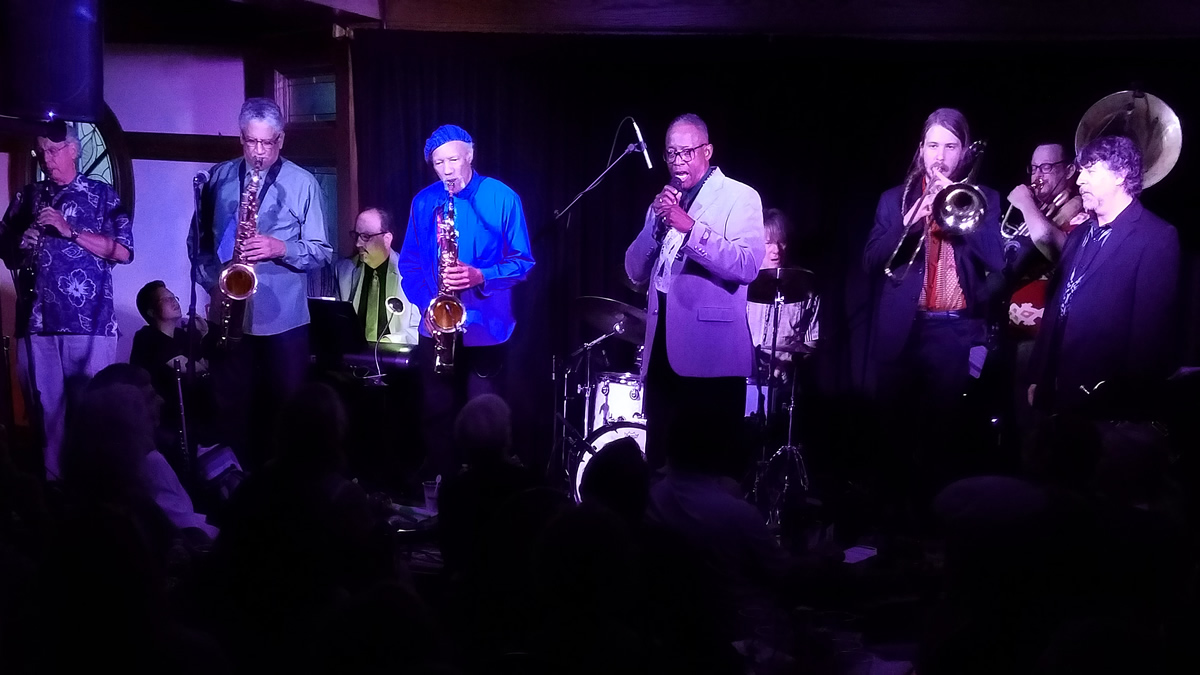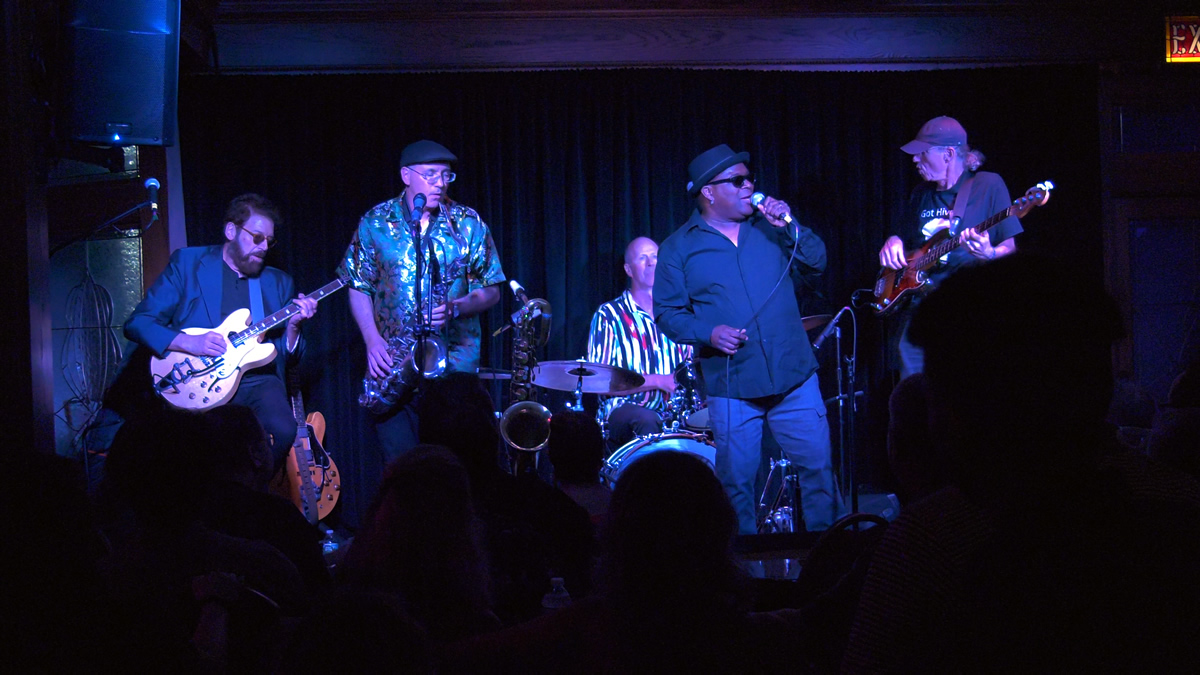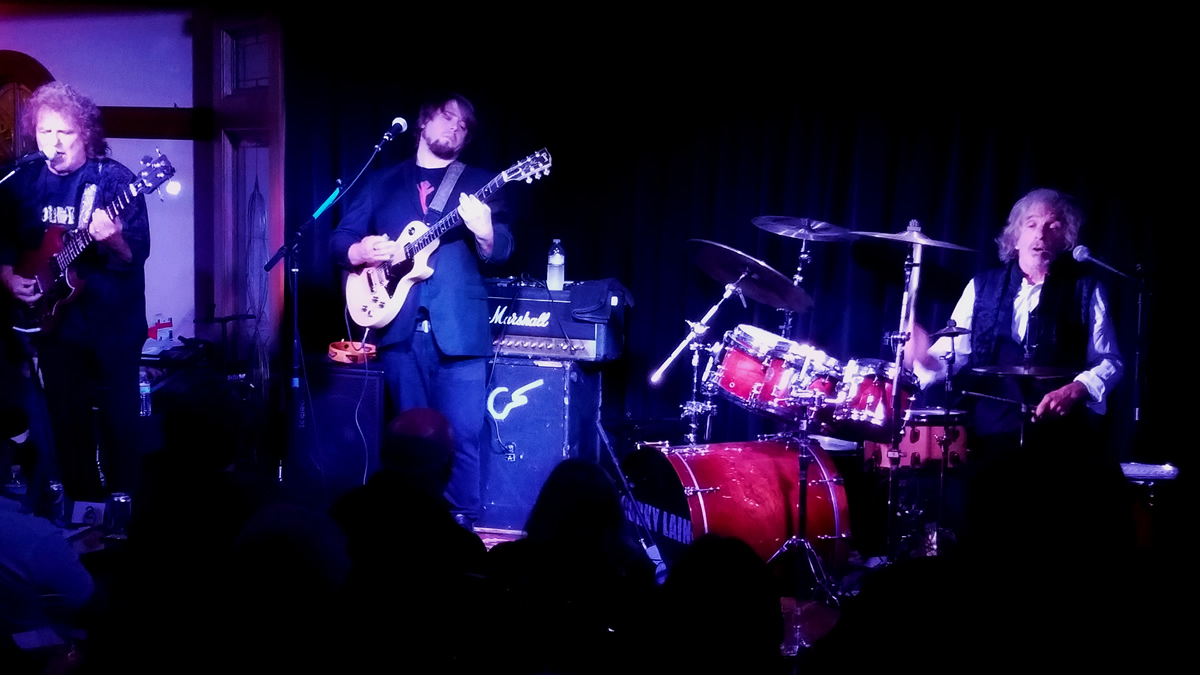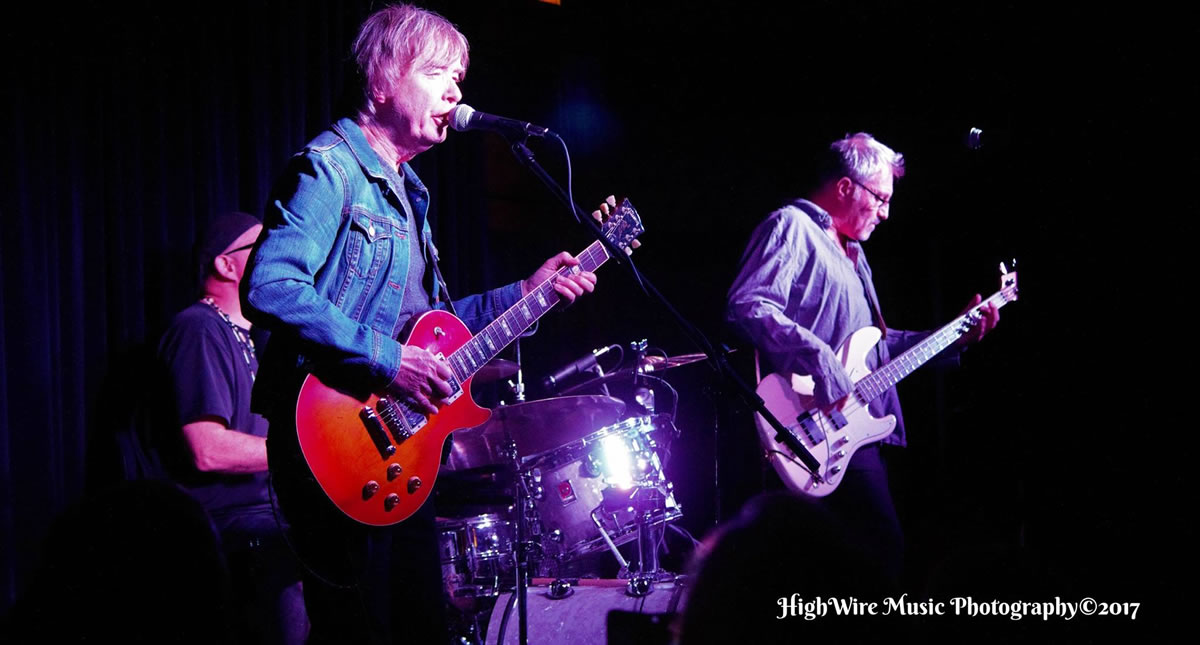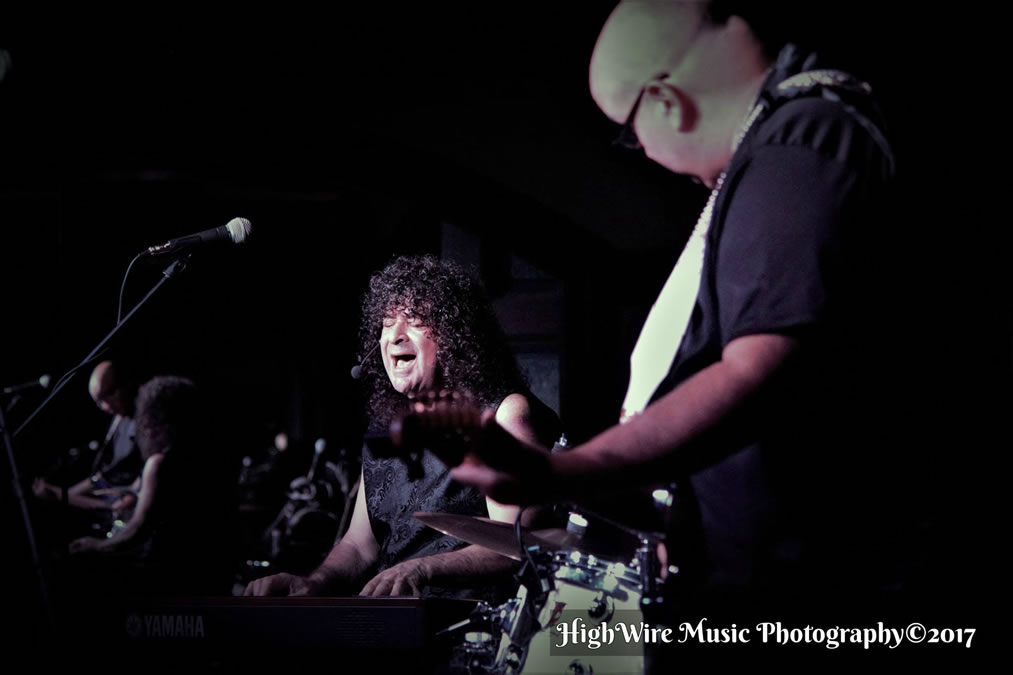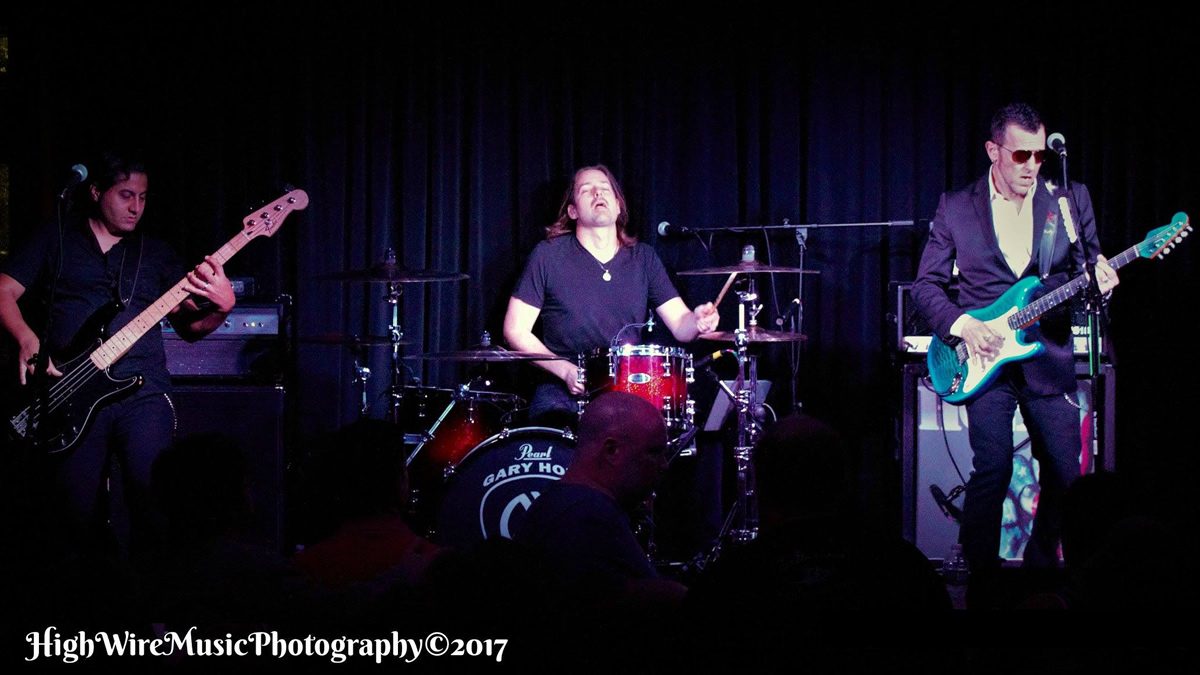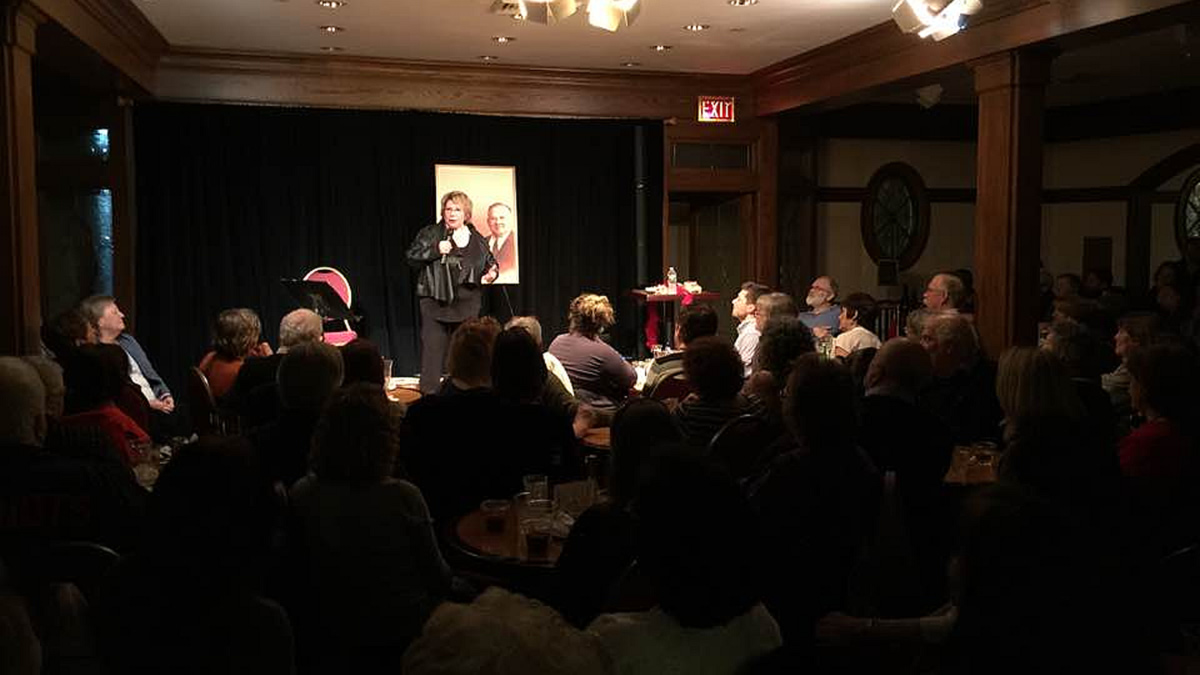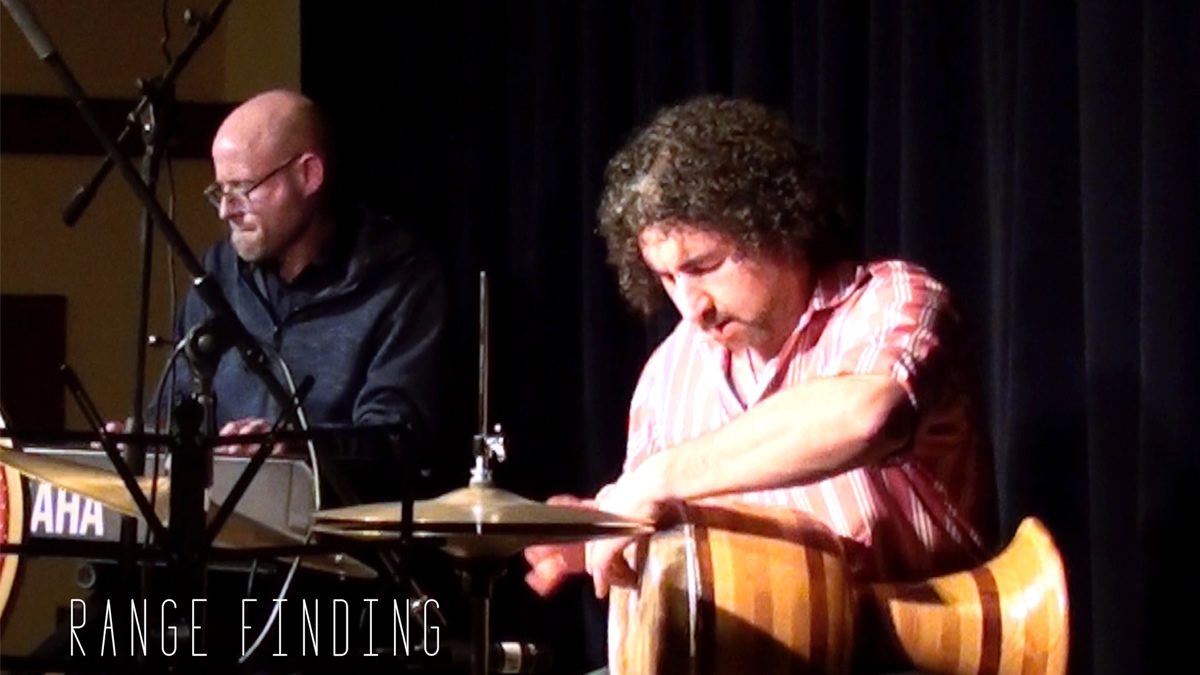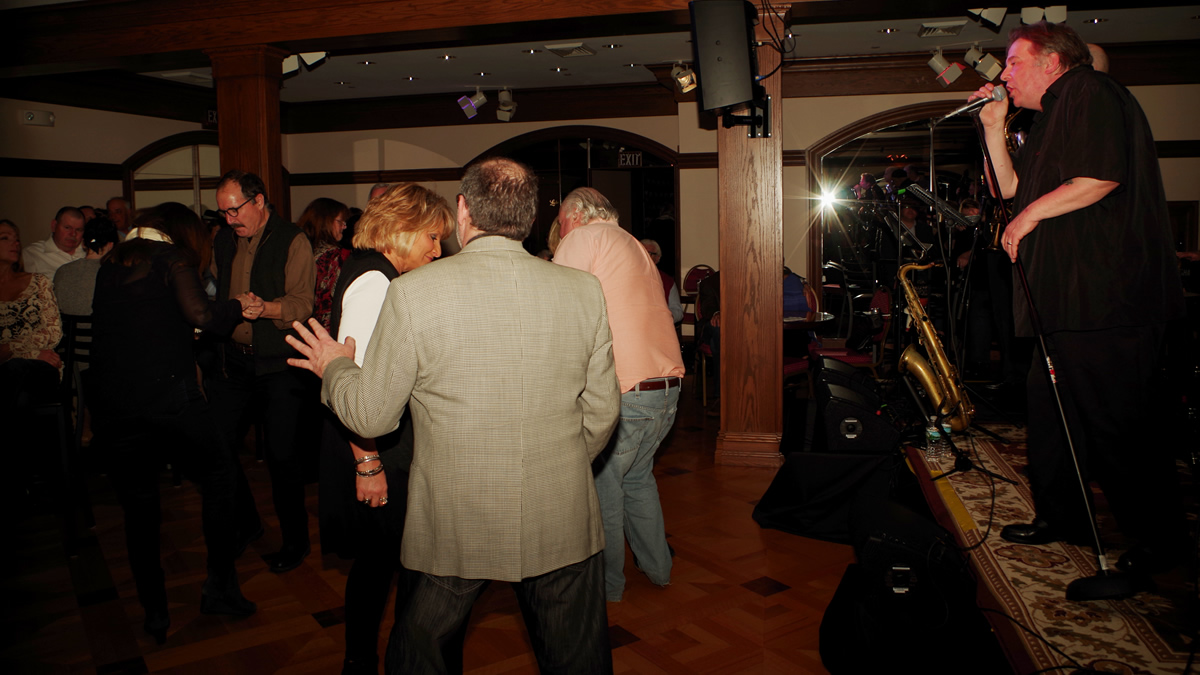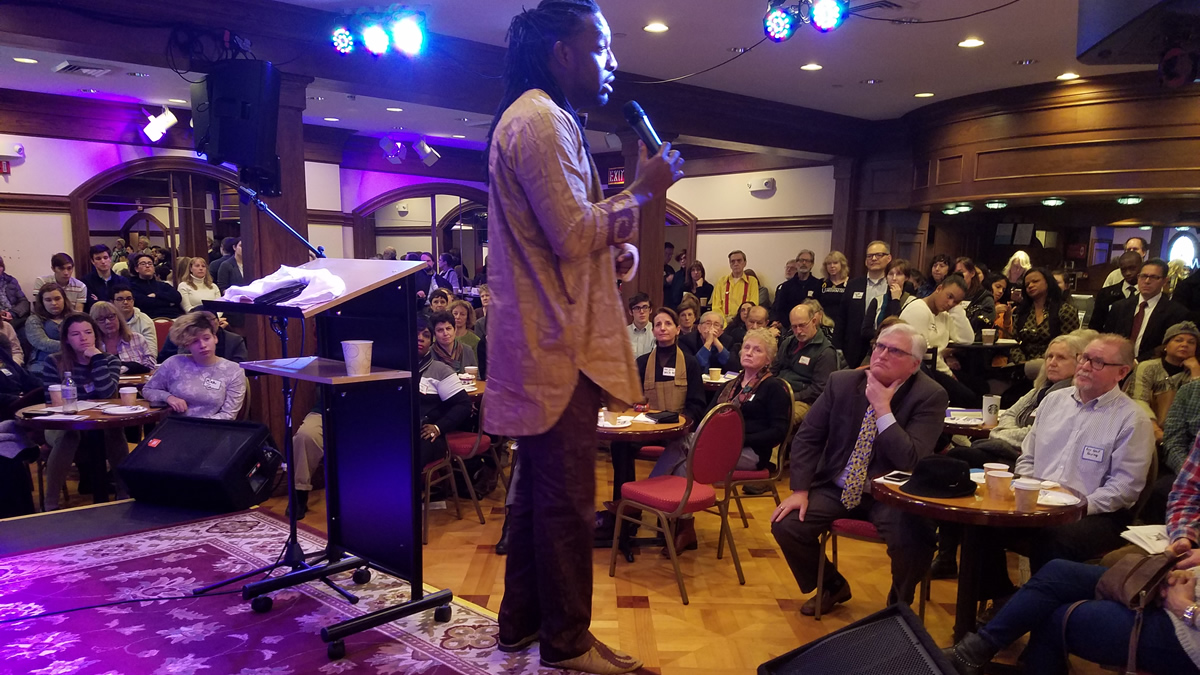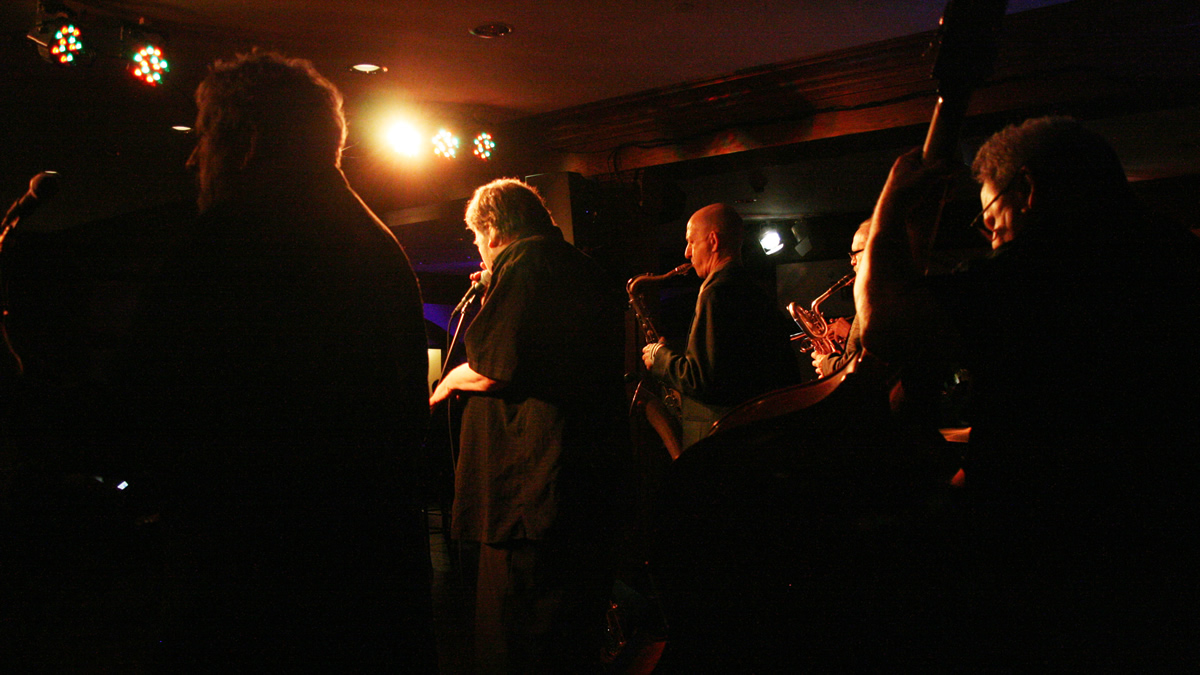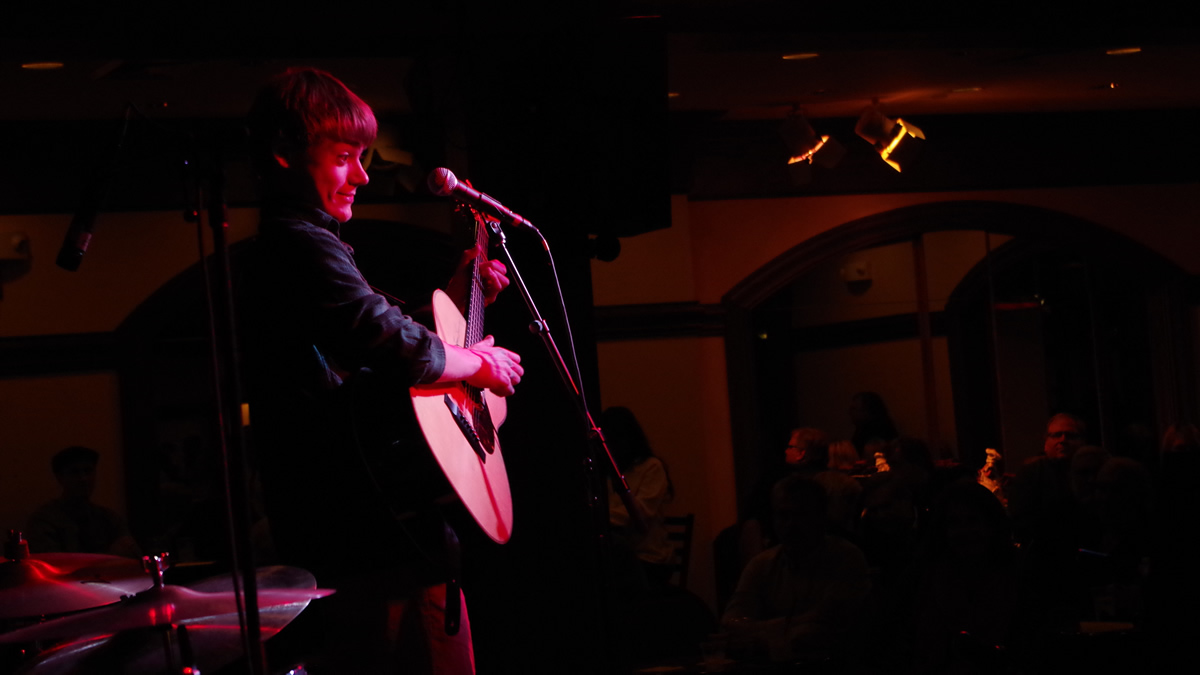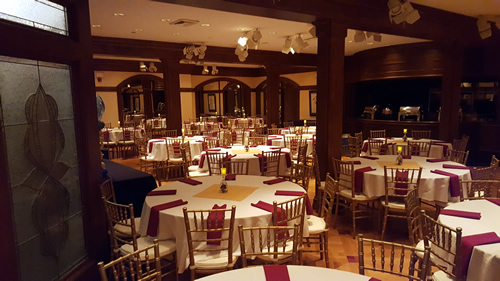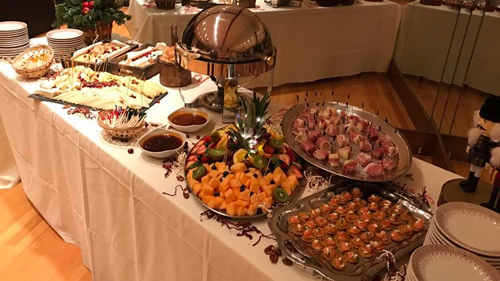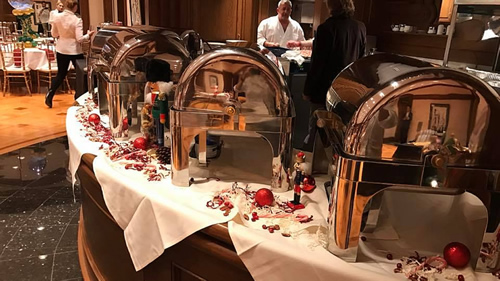 About 25 miles north of Boston, 9 Wallis is a gorgeous, fully restored, historic location conveniently situated in the heart of Downtown Beverly's Arts District at 9 Wallis Street, right next to the Larcom Theatre -- less than half a mile from the Beverly Depot rail station and 3 miles from Route 128, with plenty of free parking (see map).
After presenting over a hundred award-winning concerts at Beverly's Larcom Theatre since 2013, we transformed 9 Wallis into Beverly's most intimate, elegant, fully air conditioned listening room with comfortable seating at tables, plus food & beverage service featuring fine wines, local craft beers, specialty cocktails and top-shelf spirits.
This beautifully restored, tremendously flexible space is also available for private parties and corporate events. We can book world-class entertainment, including national touring artists, for your event. Our stage, with state-of-the-art sound and lighting plus Ultra-High-Definition (UHD) 4K Video, can accommodate any performance or presentation. Click here if you'd like someone to contact you about booking a party or corporate event.
Plenty of new shows will be announced soon. Click here to join our mailing list to get special deals and prime seats before tickets go on sale to the general public.
There is plenty of FREE parking (see map) at SEVEN municipal lots from 150 feet away to 3 blocks away. You do not have to feed the meters after 5pm or on Sundays.
Want us to produce a concert or festival to raise money for your organization? Click here
Want to sponsor one of our shows? Click here